Hurricane Season Demands Effective Expeditionary Logistics Services at the Ready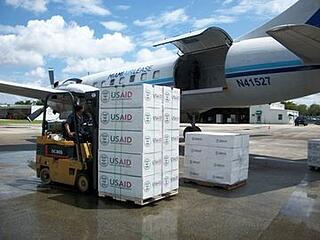 June marks the start of U.S. hurricane season. And that means in the event of a devastating hurricane – or earthquake, tornado, flood, wildfire, pandemic or other disaster – most communities and people will be reliant upon the government's emergency response resources.
When federal government agencies need to respond to emergencies around the globe, mobilizing quickly and efficiently is critical to an effective response. Recent history proves that capable contractors can help to leverage and enhance responses by state authorities.
As a partner to many different agencies – including the U.S. Department of Homeland Security's Federal Emergency Management Agency (FEMA), the Department of Defense (DOD)'s Defense Logistics Agency and others – for freight transportation, rapid-response expeditionary logistics, freight forwarding and global project logistics, fuel storage and distribution, Crowley has a long track record of providing commercial expertise that meets the government's unique response needs.
Using this experience, which spans decades, Crowley has identified below the top qualities that government agencies should secure in logistics partners before disaster strikes:
Diverse services and capabilities


Government employees are known for their ability to wear many different hats, and the best response partners are similarly skilled. Agencies should seek out partners who bring more value to the table than any single service. Partnering with a well-rounded, highly capable vendor can lead to a more comprehensive and streamlined response during an emergency.

For example, in 2013, Crowley seamlessly coordinated diverse, widespread emergency services for a half-a-dozen government response agencies following Hurricane Sandy in the U.S. Northeast.

In the event of an incident, Crowley can quickly respond with the following services:
Expeditionary and over-the-shore logistics
Ocean transportation
Inland transportation
Warehousing
Cargo reception and onward movement
Customs coordination
Ship chartering and management
Port opening and operations
Container handling and management
Energy storage and distribution
Salvage, engineering and technical response
Marine engineering
Coastal maritime distribution
Base construction and operations
Power generation
Lighterage operations
Nearshore/offshore projects
Offshore warehousing
Cargo wash facilities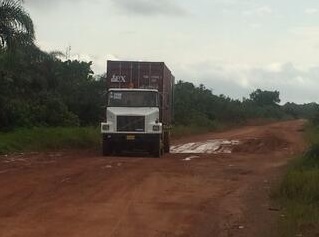 A stable supply chain


In any emergency, the ability to distribute supplies – including food, water, medicine, fuel and generators – is fully dependent on the stability and reach of a logistic provider's supply chain. Responding government agencies should closely evaluate a potential vendor's geographic footprint, network and sourcing options for supplies and equipment.

With 125 years' experience in shipping and logistics, Crowley has built a reliable and flexible supply chain management service that allows for rapid responses and agile procurement support nearly anywhere in the world.

Select past performance:
2015: Crowley's international capabilities – including project management, ship chartering, transportation, warehousing and other services – shone in support of the DLA and the U.S. Army's Operation United Assistance to eradicate Ebola in West Africa.
A steadfast partnership


Long before the storm clouds roll in, the partnership between a government response agency and a support provider should be forged in trust. This means that both groups regularly communicate with one another during good times and bad, and frequently participate in table-top exercises, drills, mock incidents and more. Any challenges discovered should be solved before an incident takes place.

Our lasting, strong partnerships with U.S. Government agencies allows us to provide proven expeditionary logistics services before storms hit – a practice that helps speed recovery efforts.

Select past performances: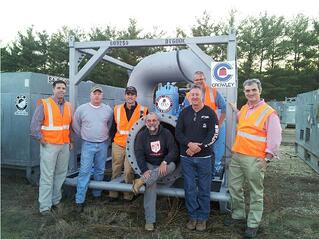 A shared language


Most government agencies operate within the U.S. National Response Framework to prepare for and provide a unified response to incidents. This structure is built on the National Incident Management System (NIMS) and Incident Command System (ICS) standardization, which ensures that all the responding groups – including logistics partners – understand the terminology, chain of command, responsibilities and more.

Crowley personnel have public- and private-sector experience under NIMS, ICS and other government response protocols that encourage clear communication and decision making in critical situations.

Select past performance:
2010: Because of our ability to integrate into the government's emergency operations, Crowley led a large-scale emergency response event for the U.S. Transportation Command (U.S. TRANSCOMM) following the devastating Haiti earthquake.
A proven track record


Finally, the best predictor of future success is past performance. Responding agencies should identify partners with proven success in previous emergency situations, paying careful attention to the four capabilities mentioned above, as well as the speed of past responses and creative solutions that were deployed.
Crowley is proud of its long history of serving the U.S. Government with a variety of high-velocity response services around the world. To learn more about any of the above projects, and others Crowley has supported, contact the company's Government Response Team at PGR@crowley.com.