Four Intercultural Communications Tips for Everyday Use
Mi Gente, an employee resource group at Crowley established in 2020, comprises over 250 employees focused on developing cultural, educational resources, awareness, multicultural communication and inclusive networks across the U.S. Central America, and the Caribbean.
Most importantly, the group is giving back to several Hispanic communities with their "Mi Gente Cares 4 Mi Gente" outreach, such as volunteering at homes for the elderly in El Salvador and supporting a mobile food drive with First Coast Hispanic Chamber of Commerce in partnership with Three Grains of Rice Missions in Jacksonville, Fla.
With Crowley's international presence, Mi Gente connected with colleagues to ask them what they've learned from their multicultural connections and communications with fellow Crowley colleagues and clients.
We recognize that Hispanic identity is not monolithic, and the below spotlights represent a few perspectives of many.
1. Ask Questions, Don't Make Assumptions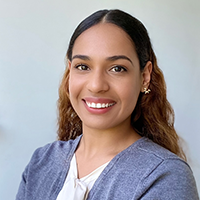 "It's very important to make the effort of educating ourselves before making comments that could be taken as offensive or stereotypical before collaborating with somebody from another culture. I think what could help initiate a good collaboration would be to maybe ask some questions, it could be about their history or culture. For example, most Hispanics, myself included, love talking about our culture, and these conversations can help to establish common ground and provide learnings for how to better communicate. Further, English may be considered the universal language, but I always ask colleagues what language they would like to communicate in. Every person that I've ever asked loves talking about where they're from and often prefers communicating in their native language."

Eliana Toribio. Analyst, Operations Research | Jacksonville, Fla.
2. Practice Cultural Appreciation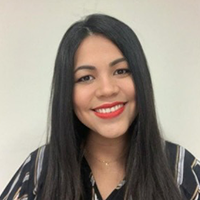 "I practice a mentality of appreciation for all the people I interact with, behind an email or user name we do not know who is the person who is writing to us, that is why we have to be open when answering or addressing in writing or in meetings."

Karla Garcia. Analyst, Contracts | El Salvador
3. Talk Less, Listen More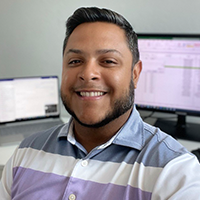 "I try to listen more and talk less, to be able to understand their culture and jargon at the moment of the interaction. We can speak the same language but our customs and jargon may be different."

Emanuel Jusino-Hernandez. Specialist, Logistics | Puerto Rico
4. Find Cultural Commonalities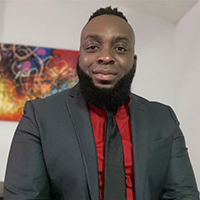 "As someone who works with Hispanic team members constantly, I've found that music is key to pretty much all cultures. It serves as an easy way to bond. Once you start talking about music, you learn a lot more about a person in an interaction."

Kendall Jackson. Senior Communications Specialist | Jacksonville, Florida
We are committed to growing the leadership and development of our people. Our goal is to foster a culture that is honest about our values and champions diversity of experiences and inclusion of perspectives while encouraging innovation. We have many opportunities available where your skills, knowledge and experience can move the world forward.
OTHER STORIES THAT MAY INTEREST YOU: