Back-to-School Shipping Made Easy for Caribbean and Central America Families
So, there you are: Shopping on a major U.S. retailer's website, with your online cart full of back-to-school supplies, when you hit a snag. During check out you realize that there are few, if any, international shipping options available for the island or country you call home. Schools starts at the end of summer and you or your students need the materials before classes begin. Now what?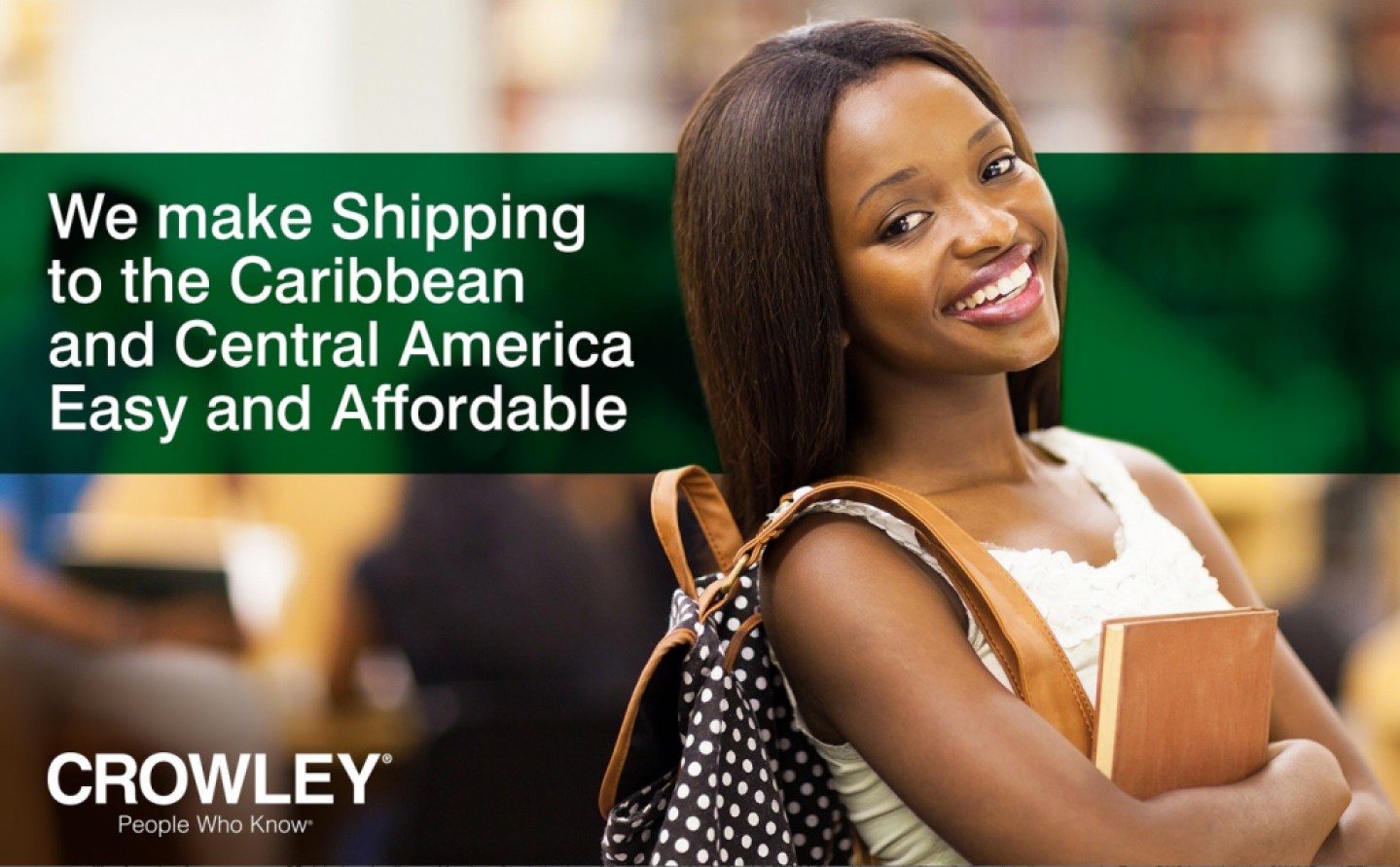 This challenge is all too common for residents in the Caribbean and destinations throughout Latin America. It not only adds hassle to the critical back-to-school shopping window, but also can cause headaches around gift-giving during the holidays or when replacement appliances and furniture are needed. And even when retailers do offer to ship purchases internationally, in many cases they will not deliver to their customers' doors. The solution may be an alternate delivery service.
That's where Crowley comes in. For more than 40 years, we have provided weekly sailings and integrated logistics services between the U.S. and Puerto Rico to the Caribbean and Central America. No matter the size of your purchases, or whether the items were bought online or at a store located elsewhere, Crowley is your complete shipping solution in the Caribbean Basin, offering less-than-containerload (LCL) and full containerload shipping services throughout the region.
In addition to shipping, Crowley also offers the following additional logistics services:
Pick-up and door deliveries
Barrel shipping
Freight forwarding
Customs clearance
Cargo insurance
Warehousing, consolidation and de-consolidation
Expedited air shipping
How does it work?
Because Crowley operates distribution centers in Miami, Puerto Rico and many other locations, all you need to do is have your purchases shipped or delivered to us and we'll handle the rest. Our experts will forward your cargo on from the U.S. or Puerto Rico to an international Crowley location near you, where we will then help you quickly secure your packages. It's easy!
Get started
To get your shipment started, visit www.crowley.com/logistics.
Step-by-step instructions to ship your purchases home
See more about this convenient service