Home
CROWLEY
Worldwide Logistics, Government, Marine and Energy Solutions
People Who Know
People who know Crowley, know our employees are among the most knowledgeable and customer-focused in the industries we serve. They appreciate that we go places and solve problems others can't. That we simplify the complex and make the routine more efficient. And, that we are committed to the success of their mission, project or supply chain. We invite you to explore our website and let us know how we may be of service.
People Who Care
From supporting academic achievement and providing hands-on assistance to those in need, to helping current and former military personnel transition into the maritime industry, Crowley is committed to the communities where we work.
Crowley braves dock-eating seas and late-season storms to fuel remote military station
Getting fuel to one of the most remote places on the planet isn't an easy task. That's why the U.S. government relied on Crowley to successfully deliver nearly four million gallons of military specification fuel to Eareckson Air Station on the Aleutian Island of Shemya, some 1,200 miles southwest of Anchorage.
The team overcame challenges that included Mother Nature's destruction of the island's shoreside dock, remote location and imposing weather and sea conditions, to do what they do best — think outside of the box to get the job done — reliably and safely.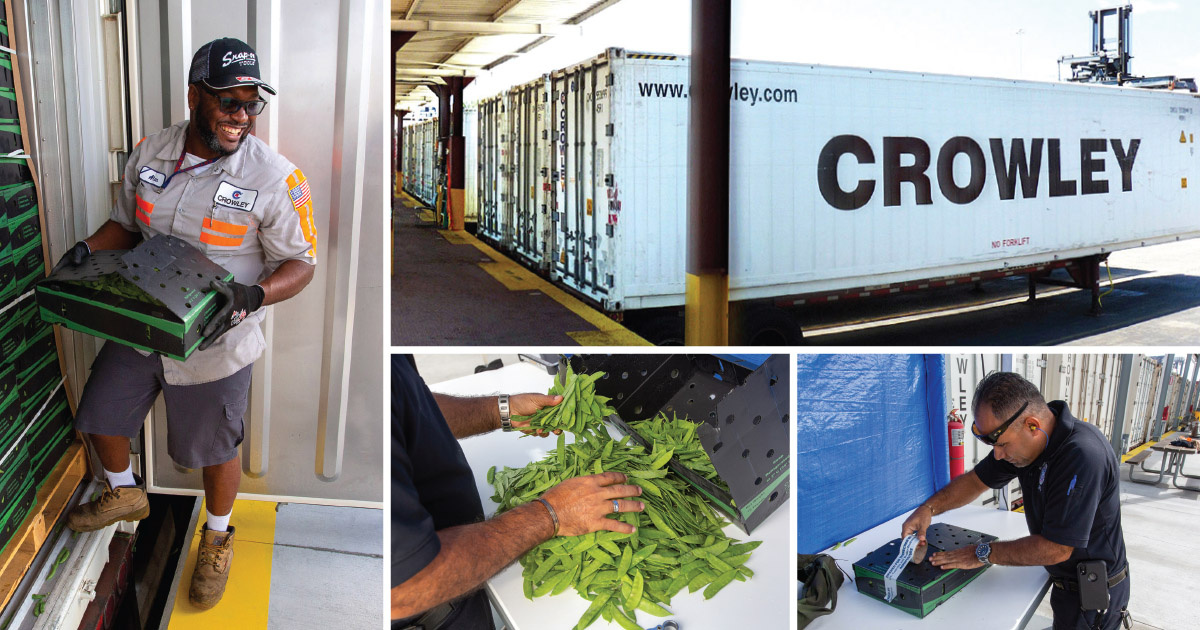 Fresh Solutions: New USDA Inspection Dock Benefits Perishables Shippers
Whether you're a snowpea exporter trying to lock in the best market price, a premier grocery store searching for the freshest pineapple, or a consumer who loves fruits and vegetables that defy seasonality, reducing the time that refrigerated cargo spends transiting the supply chain, makes a decided difference.
That's why we built a new USDA inspection dock on our Port Everglades terminal. Greater efficiency, quicker release of perishables – that's how we do fresh.