How to Ship to Cuba from the United States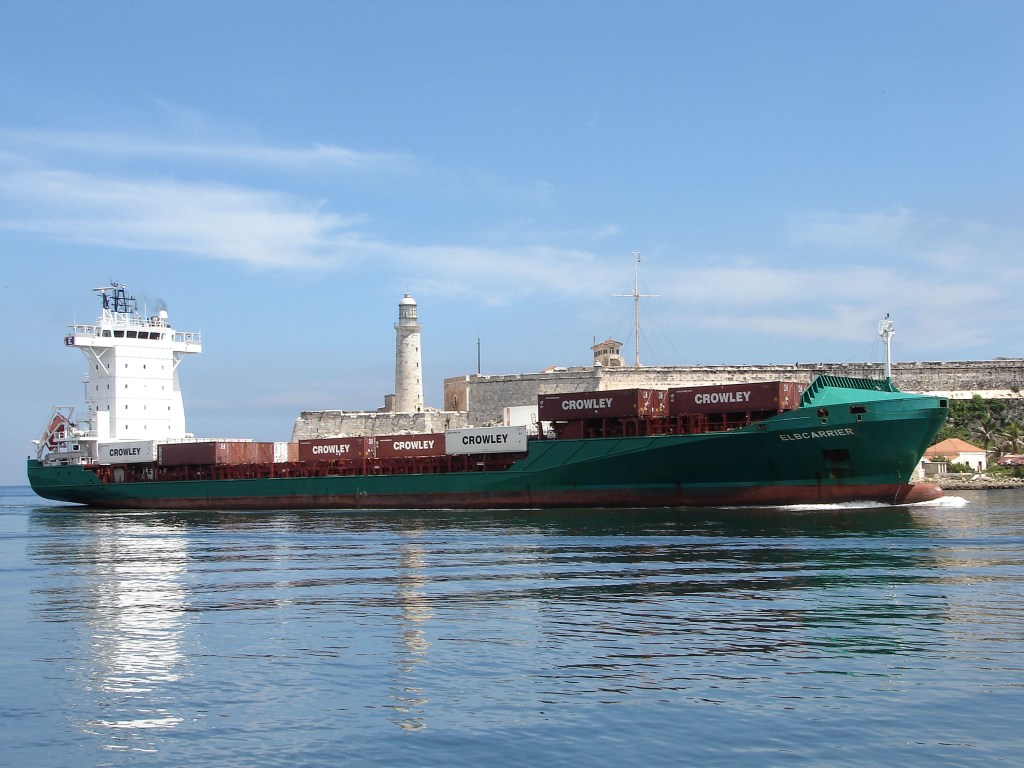 Are you looking to send packages to your loved ones in Cuba, or are considering repatriation?
Here's what you need to know about shipping to Cuba from the United States.
Shipping to Cuba has changed in recent years.
Shipping to Cuba has seen some dramatic changes in just the last few years, but it's still possible to get items delivered. Before shipping anything, it's important to know exactly what items are permitted for delivery to ensure that the shipping process is smooth and efficient. Fortunately, it's easy to find lists of permitted items online, like our List of Approved Durable Items.
If the cargo you want to send isn't on these lists, an alternative is purchasing from a credible website or store that ships directly to Cuba. By researching shipping options and how recent regulations have changed, it's possible for those who are shipping to Cuba to stay up to date on the delivery process.
How does weight and size impact my shipment to Cuba?
Shipping to Cuba requires close attention and understanding of different dimensions, the size and weight of your packages, and the type of contents included in your shipment. Normally, shipments containing donations or humanitarian aid have specific dimensions for all the items inside. Additionally, individuals shipping household goods must declare any type of electronics as well as medicines.
Any cargo being transported to Cuba needs approval from Cuban authorities, who will inspect its content before the shipment can reach its destination. It is important to be aware that when sending items through international mail, you should always consider any weight or size restrictions for your cargo. Failing to adhere to these restrictions could result in your cargo not being accepted by postal services or admitted through Cuban Customs.
How much does it cost to ship to Cuba?
Shipping to Cuba is an expensive affair due to governmental regulations, including the U.S. embargo on the country and special authorization from Cuban authorities. Customs duties can make up a large portion of total costs, and other expenses like taxes, administrative fees, insurance premiums and freight charges all add up as well. Delivery times can be extended by embargoes, market distortions and paperwork needed for clearance. Export licenses are also necessary, coming at a cost of around $5-$25 per kg depending on size and weight. Fines may apply should anything go wrong during processing or clearance procedures.
The cheapest items to ship are generally items that are lightweight and small, and don't require a high level of protection during shipping. Examples can include books, clothing, electronic items like phones or tablets, documents requiring authentication and so on. If possible, try to avoid sending any kind of hazardous materials due to its potential adverse legal implications.
What items are allowed to be shipped to Cuba?
A wide range of household and durable goods that meet certain criteria can be shipped to Cuba, as well as items for repatriation purposes. Additionally, it is possible to order online purchases for delivery through reputable shipping companies. Among the miscellaneous items you can ship are books, posters and wall art, sporting goods and musical instruments. Before shipping any items, you should always check to ensure everything in your package meets all the necessary requirements and legislation.
Does Cuba require Customs Clearance?
When sending any type of cargo to Cuba, it's important to remember that you may be dealing with weight limits and Cuban Customs regulations.
Crowley's Cuba Express service can help ensure your shipment reaches its destination on time and safely, but it is important to keep in mind that the Cuban government could choose to open and inspect such shipments upon arrival. To avoid any potential issues or your cargo being rejected upon arrival, it's best not to include anything that does not explicitly meet shipping requirements.
---
Interested in learning if your cargo can ship to Cuba?
Get in touch with our team of knowledgeable experts! For over 40 years, Crowley's have been specializing in making these processes easier and more affordable – helping customers with everything from small gifts to large packages. And with our experienced professionals taking care of customs procedures on your behalf, you can relax knowing that your shipment will safely reach its final destination quickly and affordably.
Shipping & Logistics Announcements
Inland Cost Monitoring
For February 2023, the CASS Index, which is used to monitor and evaluate U.S. Inland rates reflected an average of 148.600. As a result, inland rates will reduce by 2.3% on April 16, 2023. Please find additional details related to CASS Index here. The Department of Energy's retail on-highway diesel prices all types of index weekly average for the month […]
Read More
Shipping & Logistics Announcements
Honduras – Minimum Specifications Required in the Commercial Invoice for Imports
The Honduras Customs Authorities recently published an Administrative Disposition No. DNSOA-SVA-022-2023, which requires that you include a Commercial Invoice with the Customs Declaration for import shipments, that complies with the minimum specifications established in Article 323 of the Central America Uniform Customs Code Regulation (RECAUCA in Spanish). Additionally, if the commercial invoice is not in Spanish, you […]
Read More