Crowley, Customized Brokers & MIA Facilitate Florida's First Ocean-to-Air Perishables Shipment
Crowley and its subsidiary Customized Brokers, in cooperation with Miami International Airport (MIA), have facilitated Florida's first-ever ocean-to-air perishables transshipment from Guatemala to Amsterdam.  
The first transshipment included nearly 10 tons of snow peas from Guatemala. The refrigerated cargo arrived in Port Everglades, Fla., aboard Crowley's cargo ship Tucana J, was trucked to MIA, then departed for Amsterdam via Centurion Cargo yesterday.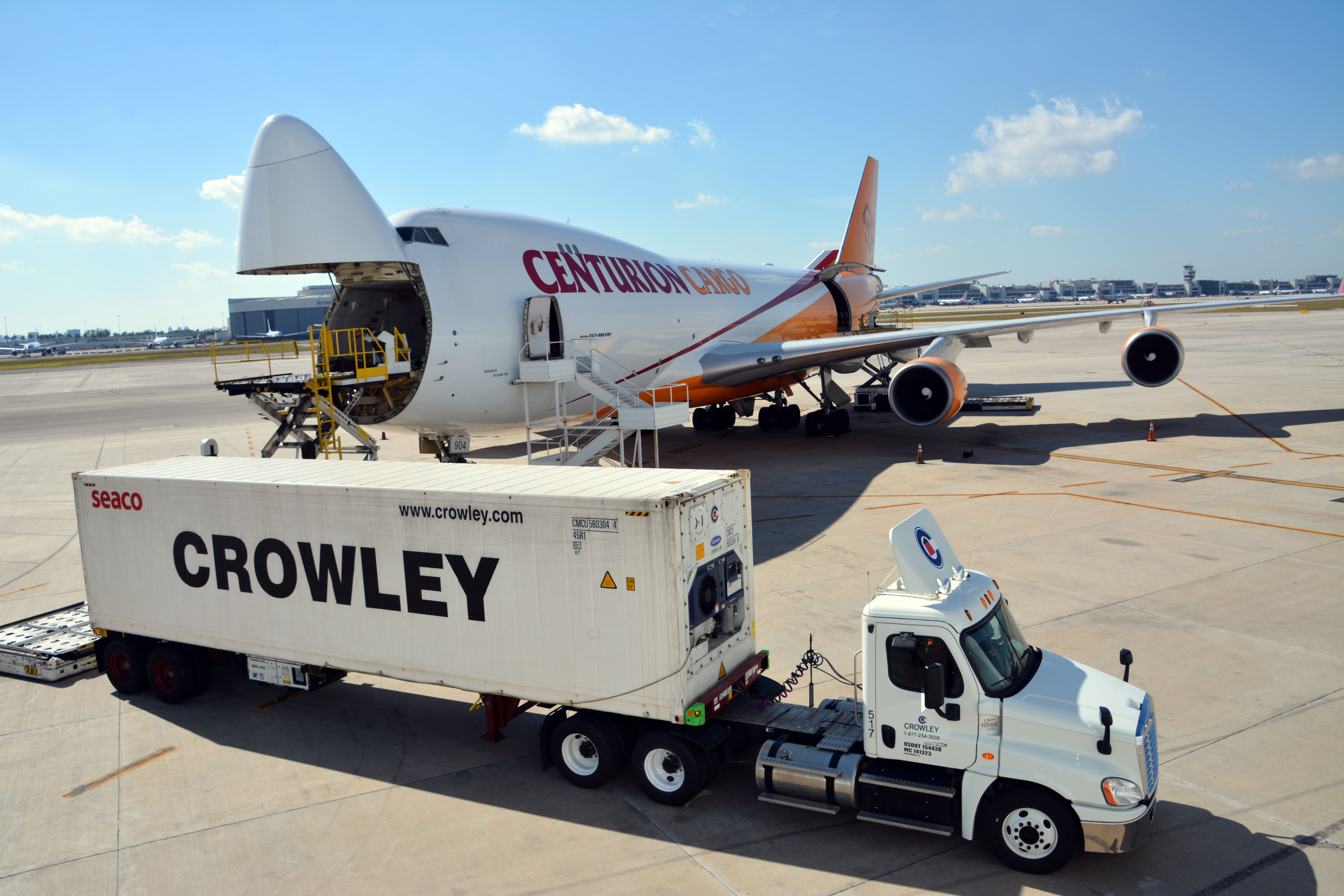 Crowley, Customized Brokers and MIA were instrumental in helping to implement this new perishables shipping program with the U.S. Department of Agriculture (USDA) and U.S. Customs and Border Protection (CBP). Crowley and Customized Brokers can now coordinate and transport ocean shipments of produce from Central America to Port Everglades and then transport them to MIA, where they will depart by air to destinations in Europe and Asia.
"This integrated ocean-to-air cold chain solution will offer customers the most efficient way to speed perishables to new markets," said Frank Larkin, Crowley senior vice president and general manager, logistics. "As customers seek new markets to distribute their produce, this is a valuable offering in our full suite of services and embodies our commitment to innovation and high performance at Crowley."
"This is a milestone that shows Customized Brokers' ability to provide far-reaching services that speed customers' products to market. By listening to our customers, our unmatched ability to provide ocean transport and logistics services has been enhanced to help customers grow their global supply chains and reach grocers worldwide," said Kimberly Wakeman, vice president, Customized Brokers.
Last year, the U.S. Department of Agriculture (USDA) approved the program's permit, and U.S. Customs and Border Protection (CBP) agreed to expedite processing of the ocean shipments before their air departures. The ocean-to-air program will save both time and money for cargo shippers, who will receive expedited air transport for perishable products without paying CBP duties, since the cargo travels in-bond. The program also allows European and Asian households to receive Latin America produce at the peak of freshness, extending in some cases the seasonality for certain products.
"The new program exemplifies Crowley's ability to grow trade of perishables from Central America to Florida ports thanks to our knowledge of shipping requirements, clearance protocols and efficient handling. Because of our strong relationships with government agencies, Crowley and Customized Brokers have always acted as effective advocates for customers who need to ship from Latin America to U.S. ports to reach the market," said Nelly Yunta, vice president, Crowley.
"Crowley has been a leader in serving the ocean and inland needs of our Central America produce growers for over 50 years, and this program achieves the latest in a long line of service enhancements designed to help our customers serve new markets more efficiently," said Crowley's Steve Collar, senior vice president and general manager, international liner services. "The liner services our customers know and trust can now be combined with an air option to give them a global presence."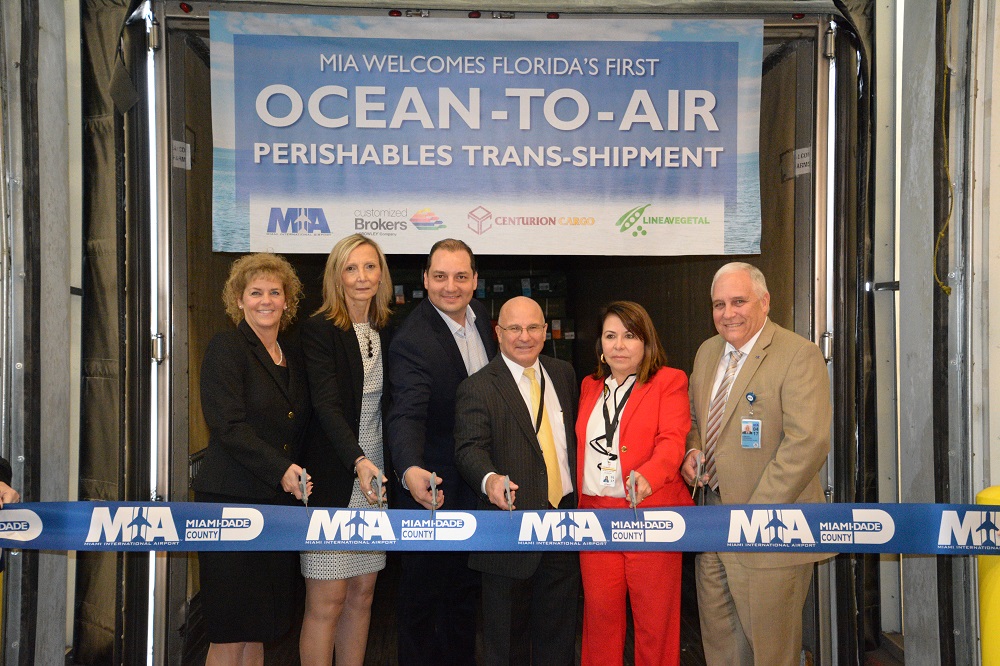 Expediting time sensitive cargos has been a priority for Crowley. In addition to providing frequent, dependable sailings between the U.S., Central America and the Caribbean Basin, Crowley's liner services group recently became one of the first private companies in the nation to be certified and validated by CBP as part of its new Marine Port Terminal Operator (MPTO) designation, known as the AQUA Lane program, at its Port Everglades terminal. With CBP approval 12 hours prior to a ship's estimated arrival, the company can now begin cargo discharge and load back upon docking in Port Everglades, increasing the speed of port turn times and expediting cargo movement. The new program follows successful expansion of services expanding the clearance of certain produce requiring cold-treatment from Peru, Uruguay and Argentina into South Florida as well as the Ports of Charleston, S.C, and Savannah, Ga.
Already the busiest U.S. airport for international air freight and 10th busiest in the world, the new transshipment pilot program now allows MIA to receive perishable freight by sea– a first for any Florida airport. Additionally, the new ocean freight shipments will expand MIA's overall cargo operations, which continue to handle more perishable imports than all other U.S. airports combined
"We greatly appreciate our cargo and federal agency partners for collaborating with us in this exciting new chapter of MIA's growth," said Miami-Dade Aviation Director Emilio T. González. "We continue to explore innovative concepts like the ocean-to-air program, which have immense potential to generate new revenue and business ties around the world."
About Crowley and Customized Brokers
Jacksonville-based Crowley and its subsidiary Customized Brokers can prepare and submit any and all customs documentation for imports of any kind coming into the U.S. The company's strong knowledge of compliance and excellent relationships with regulatory trade authorities combine to allow for expedited client service at seaports, airports and at border crossings. Together, the companies handle fresh fruit and produce clearance including fumigation and transportation coordination; textile 807 handling; foreign trade zones; in-bonds; Quota/Visa requirements; duty preference programs; drawback services; U.S. goods returned; warehouse reconciliation; and mail/informal entries. For more information, visit www.customizedbrokers.net.
About Miami International
Miami International Airport offers more flights to Latin America and the Caribbean than any other U.S. airport, is America's second-busiest airport for international passengers, boasts a lineup of 100 air carriers and is the top U.S. airport for international freight. MIA, along with its general aviation airports, is also the leading economic engine for Miami-Dade County and the state of Florida, generating business revenue of $33.7 billion annually and welcoming 70 percent of all international visitors to Florida. MIA's vision is to grow from a recognized hemispheric hub to a global airport of choice that offers customers a world-class experience and an expanded route network with direct passenger and cargo access to all world regions. MIA is committed to sustainable practices. Learn more at MIAefficiency.com.
Pictured: Kimberly Wakeman, vice president, Customized Brokers; Nelly Yunta, vice president, Crowley; Edgar E. Baldizon, commercial director, Linea Vegetal Tecpan SA; Joseph Napoli, chief of staff, Miami-Dade Aviation Department (MDAD); Patricia Millon, vice president, Centurion Cargo, Perishable Goods & Imports; and Ernesto Rodriguez, chief, MDAD Marketing Division.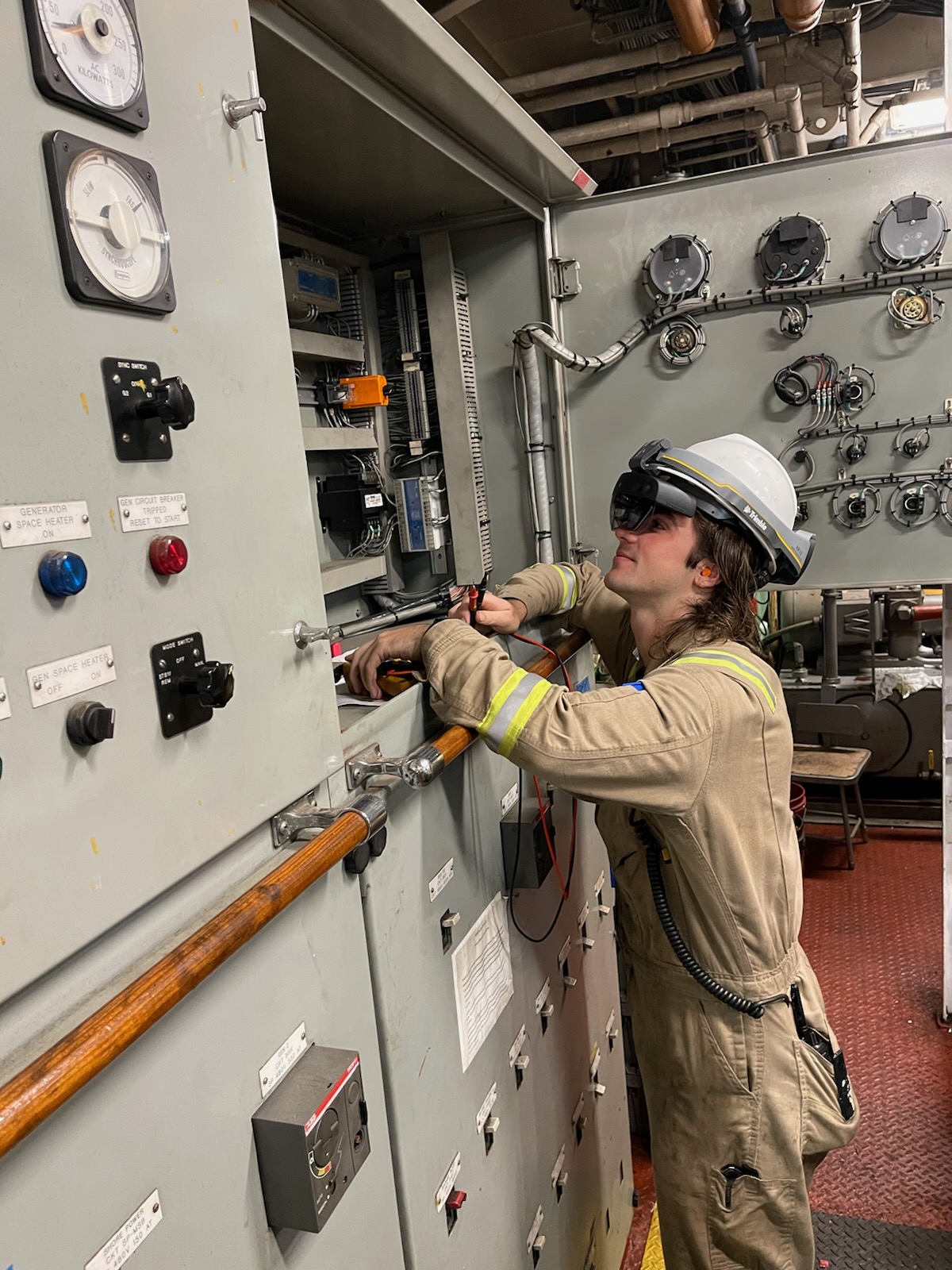 Press Releases
ABS, Crowley Advance Augmented Reality Technology for Maritime
Crowley and ABS, a leading provider in maritime classification and advisory services, have entered an agreement to jointly explore how to advance the use of augmented and virtual reality technologies for vessels and other marine environments. The ABS partnership agreement builds on Crowley's new service network using augmented reality on select vessels. Crew wear goggle […]
Read More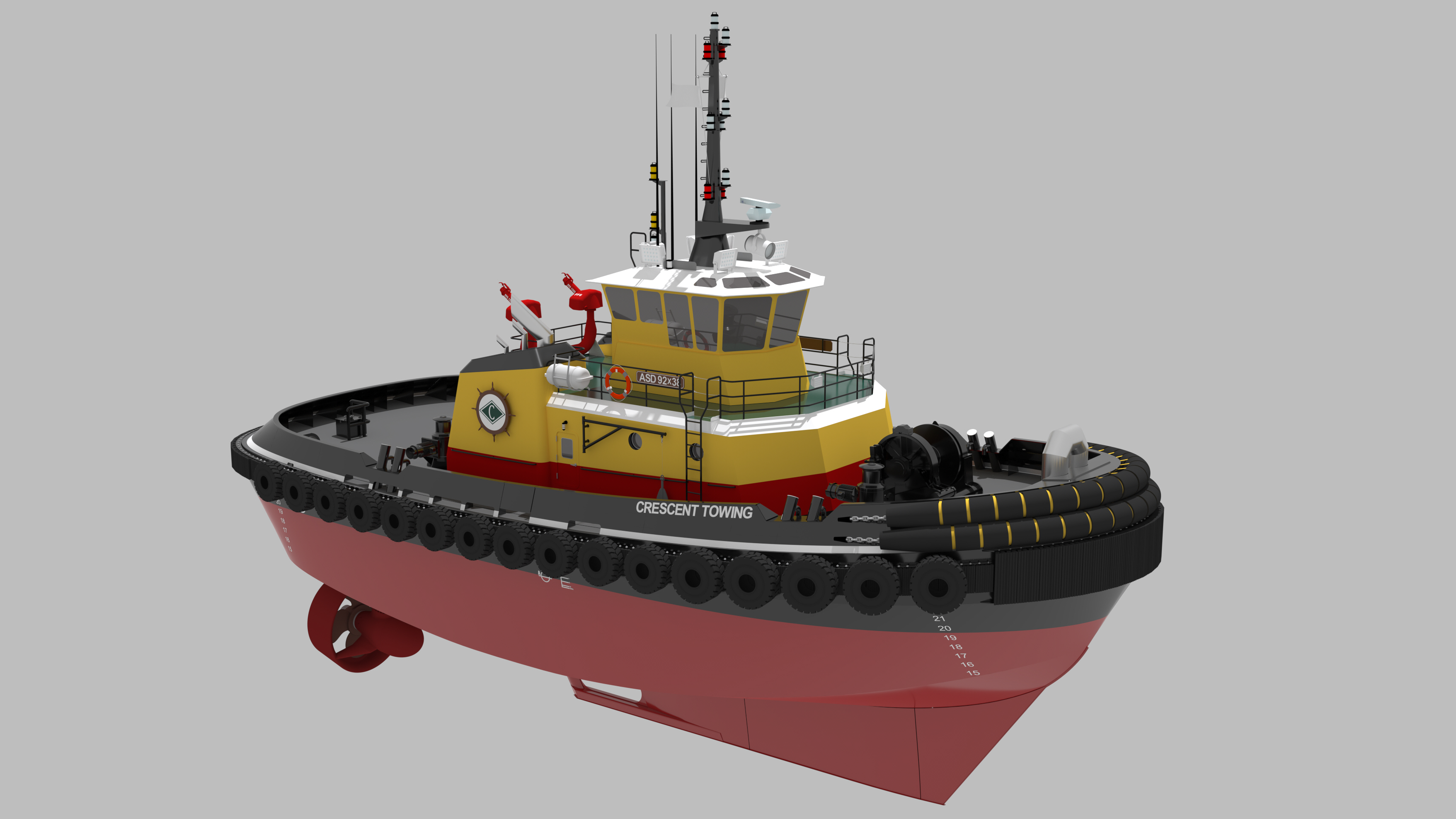 Press Releases
Crowley Engineering Services Wins Design, Production Contracts for Crescent Tug
Crowley has won the design and production contracts for a 92-foot Tier IV ship assist tugboat for owner-operator Crescent Towing.
Read More