Hispanic Team Members on the Global Supply Chain
A diverse and inclusive workforce at Crowley is essential to deliver tailored solutions to customers and facilitate career growth. Hispanic workers play an invaluable role across the company, and particularly in the global supply chain. From shoreside customer service agents to mariners, their diverse voices, talents and cultural influences are vital components of Crowley's commitment to delivering the best for customers at each step of the value chain.
Crowley's second-largest ethnic workgroup comprises Hispanic workers. Many find community in Mi Gente, a Crowley business resource group focusing on developing people's careers through cultural awareness and education across the company.
As a company with more than 60 years of experience operating in and serving Hispanic communities throughout the Caribbean and Central America, Mi Gente members share how their Hispanic background has shaped their careers.
Community Impact is Personal
With service and operations in more than 36 countries and island territories, recognizing the importance of representing the closest communities to where Crowley operates is meaningful. For many of our Hispanic workers, their role directly impacts their community.
"In my line of work, most Captains and engineers don't speak Spanish and most local vendors don't speak English. That's where I come into play. Making the connection, gathering the necessary information for a repair from our chief engineer to the vendor and in the process. Supervising and, if necessary, guiding the vendor. I do this in the fastest and safest way possible to avoid unnecessary barriers that may affect the supply chain." said Armando Garayua Gonzalez, a port engineer at the Port of San Juan.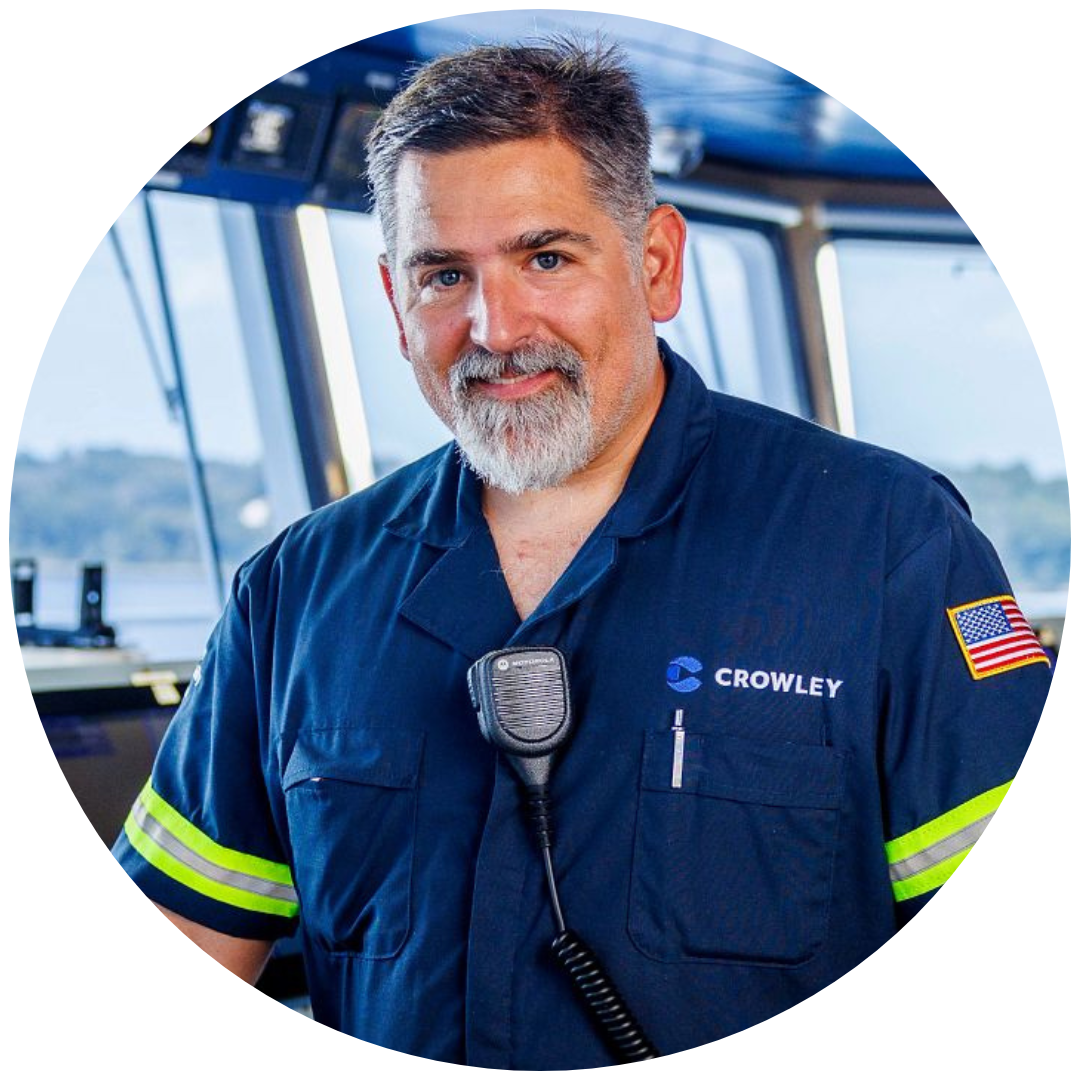 "A great portion of our crew is from Puerto Rico, and it is a sense of pride to have a Puerto Rican be the chief mate of the vessel, which is something I don't take lightly. We are part of a lifeline that feeds the island. Being a native, it is personal for me that the vessel is timely, efficient, and safe. A commitment to the island and its people is paramount for the ConRo crewmembers, particularly the Puerto Ricans working these ships."
Jaime Torres, chief mate of the ConRo's El Coquí, serving the island of Puerto Rico.
"At Crowley, I have had the opportunity to work with a wide range of cultures and the inputs and contributions have been a learning experience. This has been essential to find common points such as music, gastronomy and folklore that characterize the Hispanic population. By raising awareness of the importance of continuing our culture and legacies, identity can be maintained in the workplace."
Jenny Cordoba, a customer care supervisor from Costa Rica.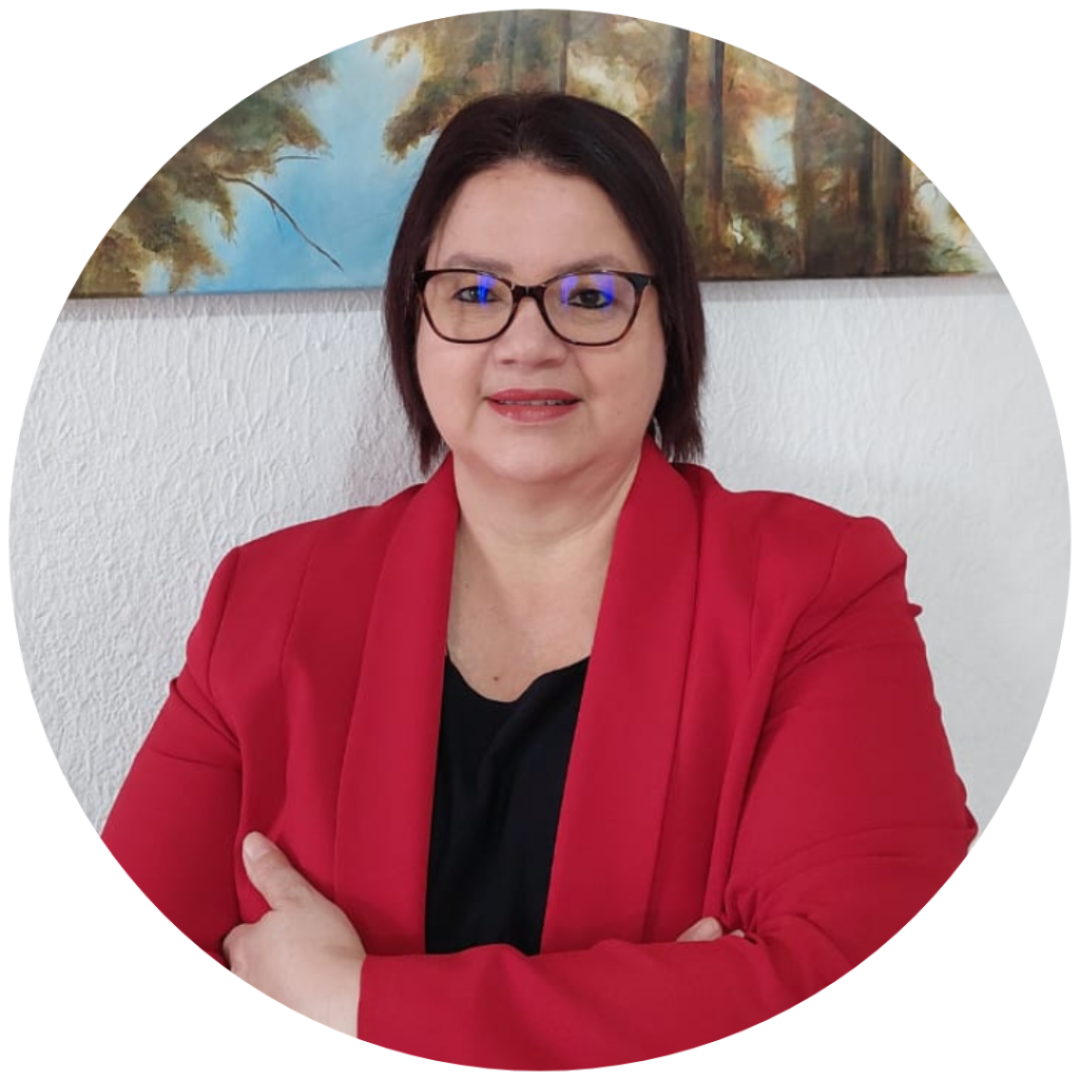 The Value of a Diverse Workforce
The success of Crowley's operation depends on its workforce. In a world that is becoming increasingly interconnected, Hispanic workers understand and uplift customers and the communities they serve.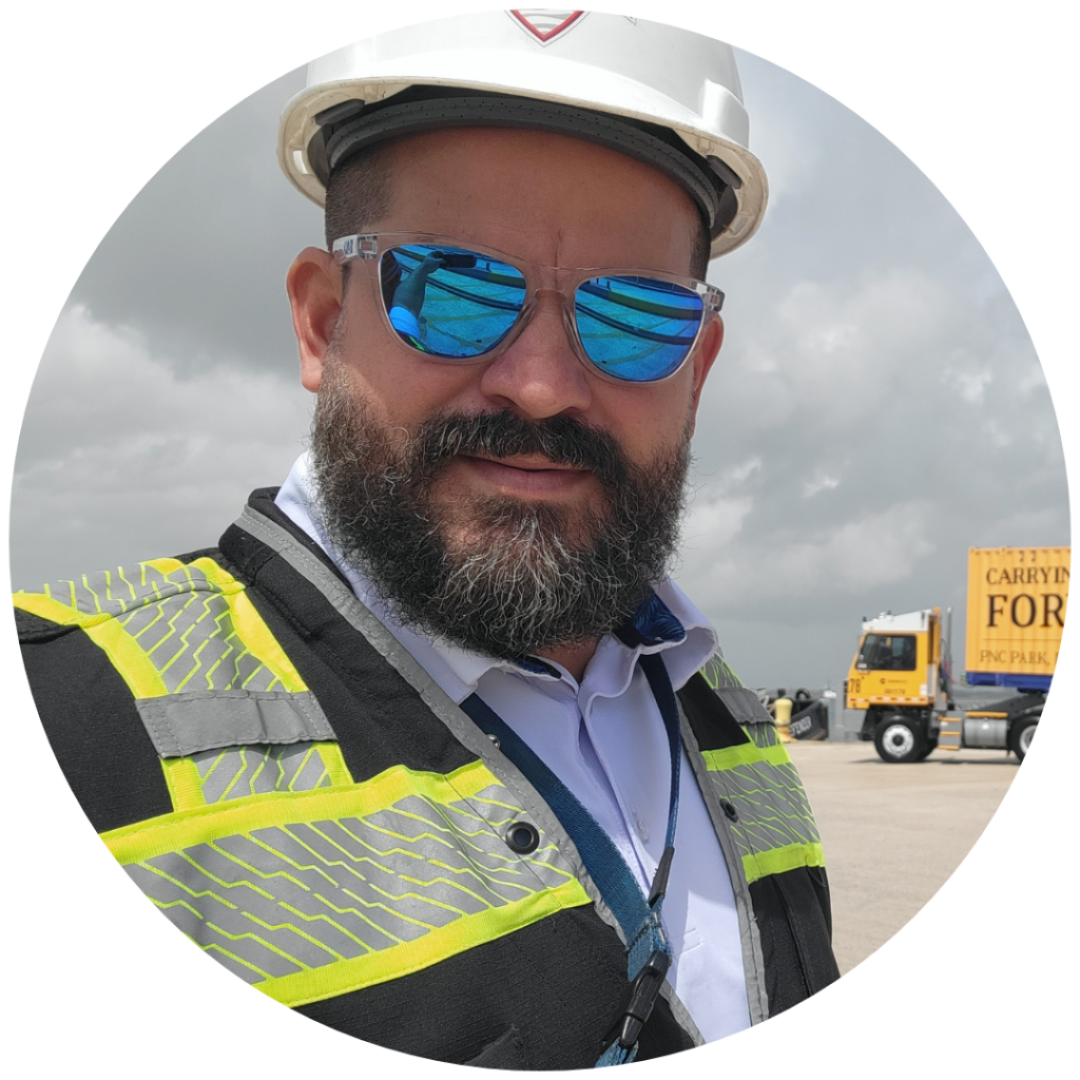 "Crowley has been out [in the Hispanic community] accessing a wider talent pool for years before diversification and inclusion was trending in the industry everywhere. A diverse and inclusive company has a better chance of acquiring more talented individuals who can perform their duties and fit into the company's culture. Workers with diverse backgrounds can contribute their unique experiences and perspectives when it comes to things like problem-solving and finding solutions."
Gonzalez, port engineer
"Being Hispanic positively affects my work environment because I put passion into what I do by being empathetic and fun with a heritage of collaboration where the good of all is more important than standing out as an individual. Sharing my Latino heritage with the Crowley community defines me as hard-working and committed, creating a positive impact at Crowley."
Christopher Herrera, a maintenance supervisor from Nicaragua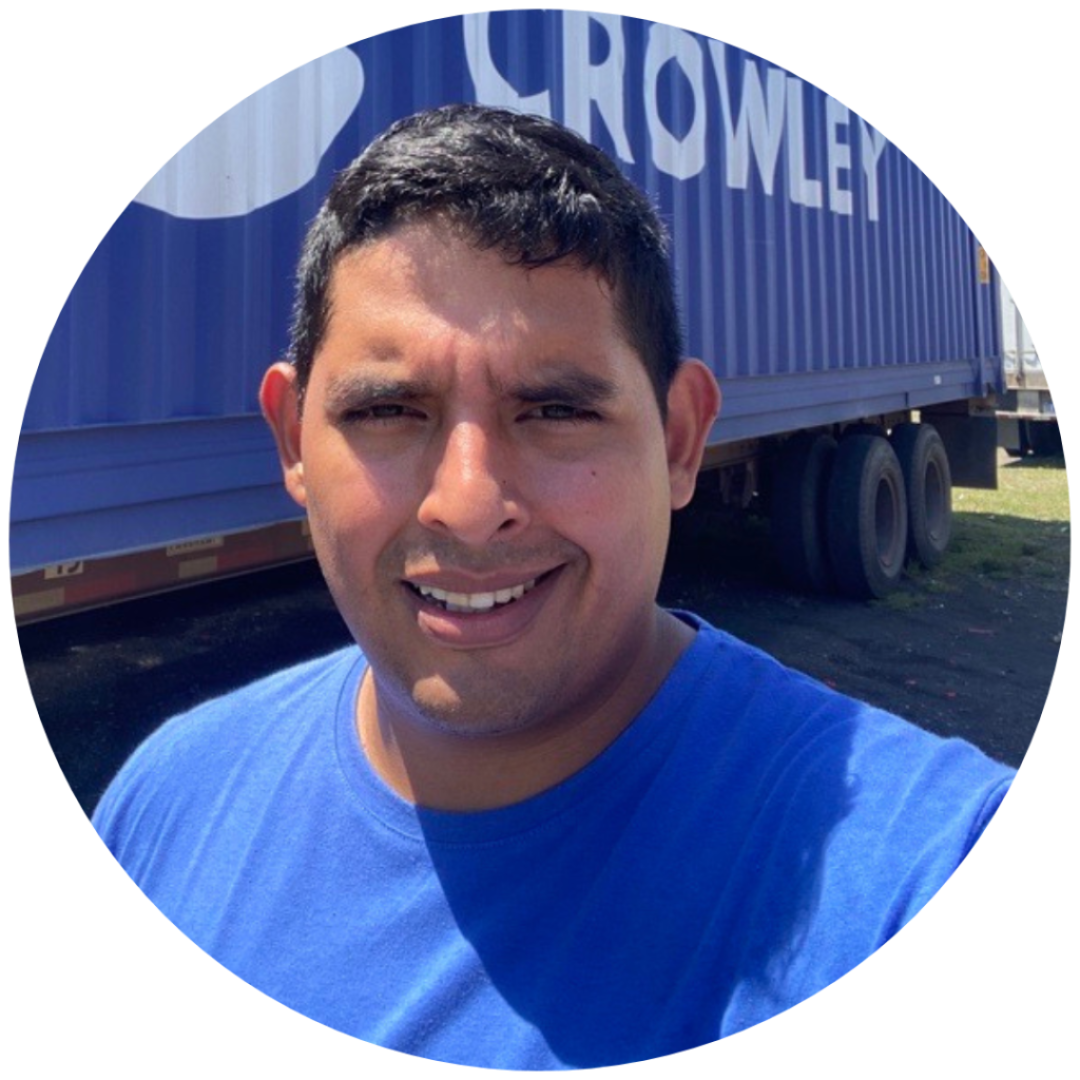 What Colleagues Can Learn from Hispanic Workers
In tandem with the Mi Gente business resource group, Hispanic employees are empowered to live authentically at Crowley, and fostering cultural exchange among colleagues.
"Being Latino is more than just culture. It's being part of a struggling community. One that consistently achieves its goals by caring for each other and accomplishing extraordinary things. Being Nicaraguan brings pride to me. I am proud of Hispanic roots, love my family, and am courageous in accepting great challenges," said Herrera.
"I Invite and motivate them to learn more about Hispanic culture to find diverse traditions, stories, gastronomy, music, art, etc. Contributions that each person shares according to their experience and culture, through innovation and creativity, can be reflected in higher labor productivity," said Cordoba.
Hispanic workers in the supply chain industry are making significant contributions. They're inspiring future generations of leaders with hard work and commitment. As a company committed to serving Hispanic communities, Crowley is dedicated to building upon our inclusion commitments and will continue highlighting stories that matter.
Crowley recognizes that Hispanic identity is not monolithic, and the above spotlights represent a few perspectives of many.
Crowley is committed to growing people's leadership and development to foster a culture that is honest about our values and champions diversity of experiences and inclusion of perspectives while encouraging innovation. Check career opportunities where your skills, knowledge and experience can Carry the World. Forward.
OTHER STORIES THAT MAY INTEREST YOU: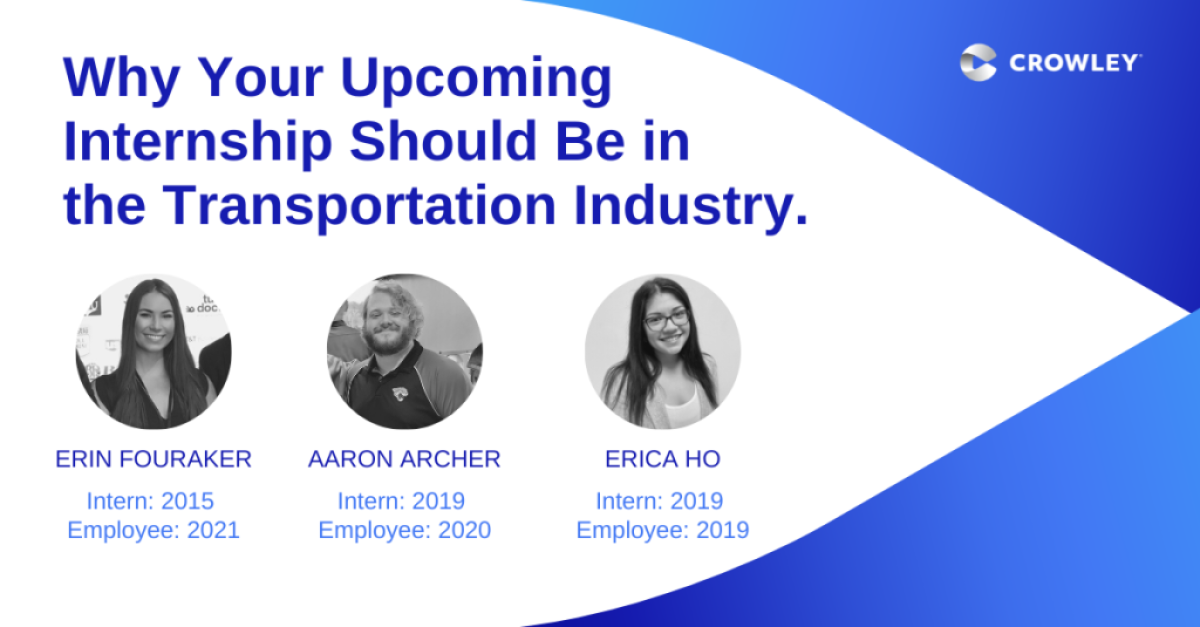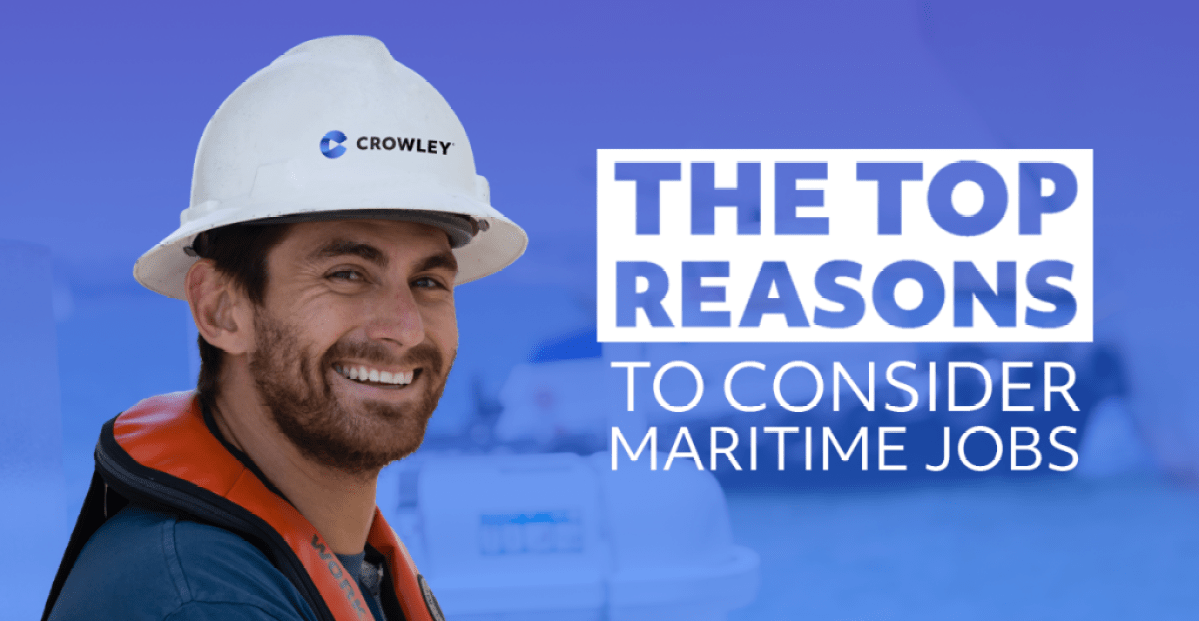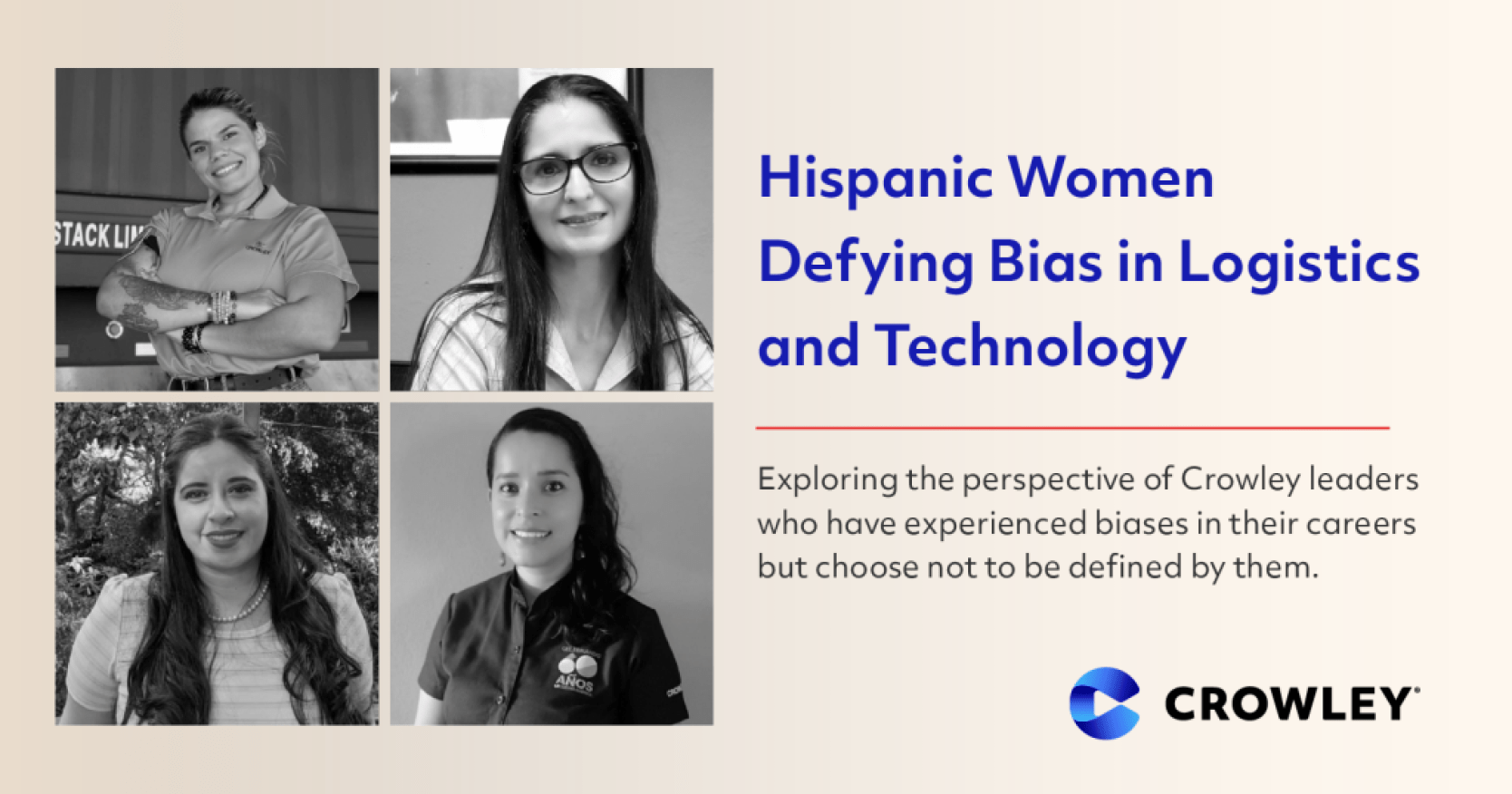 Shipping & Logistics Announcements
2023 Christmas and New Year's Day Holiday Schedule
The following are the Christmas and New Years holiday schedules for Crowley offices and ports. Location Friday Dec. 22nd Monday Dec. 25th Monday Jan. 1st BL Revision Regular Hours Closed Closed Bookings Regular Hours Closed Closed Costa Rica – Moin (Port) Regular Hours Closed Closed Costa Rica Bookings/Documentation Regular Hours Closed Closed Costa Rica Warehouse […]
Read More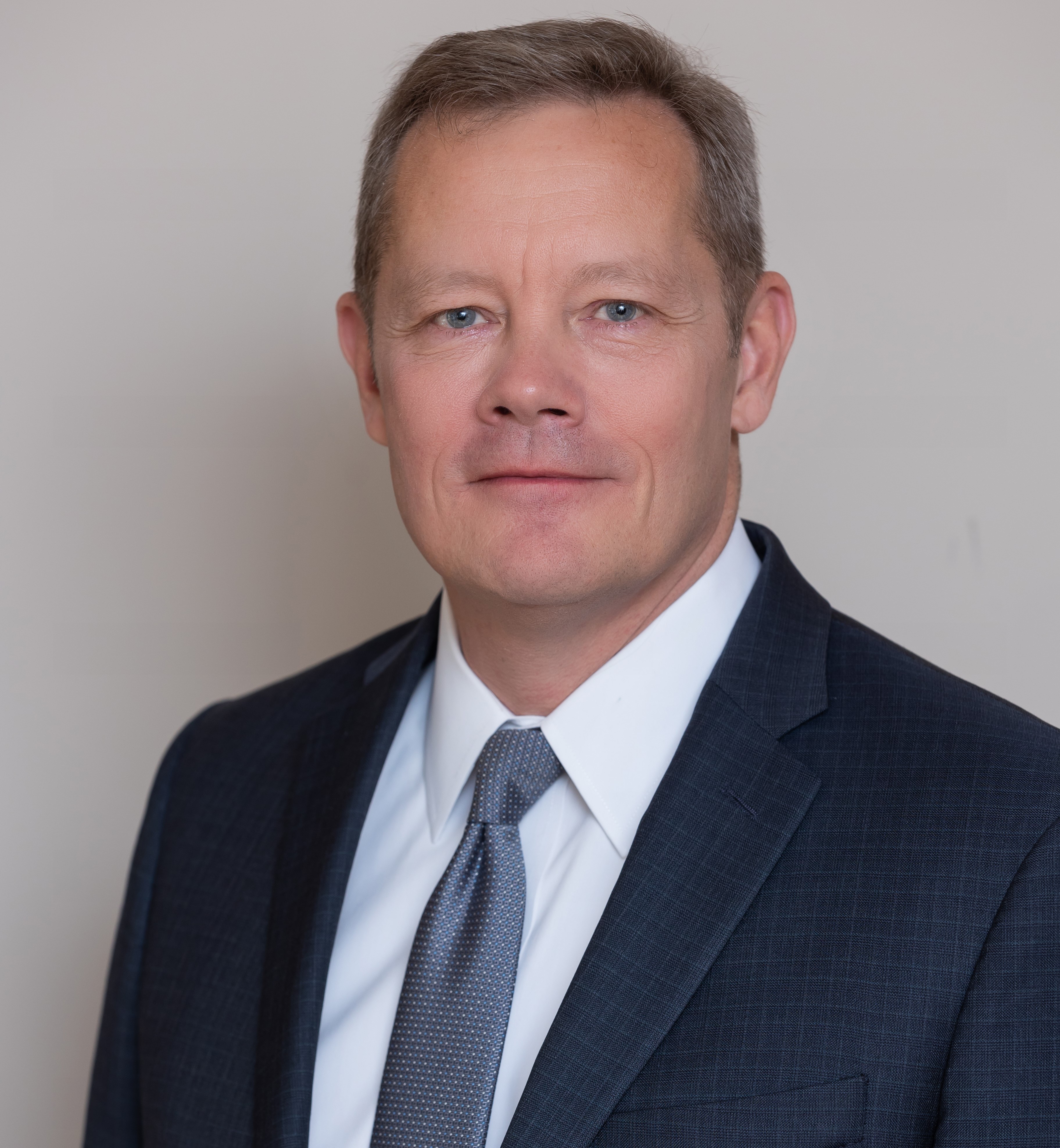 Press Releases
Andrew Mueller Joins Crowley as Vice President, Government Relations
Andrew Mueller has joined Crowley as vice president of government relations where he will be leading the company's activities at the federal level with members of Congress and the Administration. His leadership will strengthen the company's advocacy for laws, policies, and regulations that support the comprehensive array of Crowley's business strategy and growth. Mueller joins […]
Read More