125 Years of Crowley in 2017
A Message from Tom Crowley, Chairman and CEO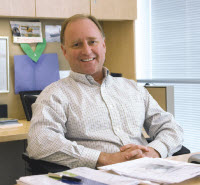 In 1892, my grandfather, Thomas Crowley, bought a Whitehall rowboat and went into business for himself shuttling personnel and supplies between the San Francisco waterfront and the tall sailing ships that would anchor in San Francisco Bay. It was a very physically demanding job, requiring a strong back and arms because business was typically won by the boatman who could row out to the ships faster than his competitors. Fortunately, my grandfather was physically and mentally strong, with an unfaltering work ethic, and he won his share of business. From these humble beginnings grew the company we know today as Crowley Maritime Corporation.

In a day and age where the average lifespan of a family-owned business is 24 years, I am very proud to say that we marked our 125th anniversary of service in 2017. The year was filled with great celebration and reflection on what we have accomplished, and how we have grown and prospered for well over a century. By taking a look back, we better appreciated the work, sacrifice, and entrepreneurial spirit of those who came before us.
We invite you to review this celebratory journey with us via this website and as we look confidently to our next 125 years of service. Read More
In 2012, Crowley towed the USS Iowa, a historic, retired Navy battleship from San Francisco to San Pedro, in the Port of Los Angeles, where it now serves as an interactive maritime museum. At the time, the Pacific Battleship Center hired us for the job based on our past success towing the vessel from Rhode Island through the Panama Canal to Suisun Bay (near San Francisco) in 2001, as well as previously moving sister retired battleships, the New Jersey and Missouri, which were also converted to museums. To discover how we overcame the challenge of moving a 45,000-ton, unpowered vessel from San Francisco to its new home, click here: http://crow.ly/2Ak0WKy
Photo: Pacific Battleship Center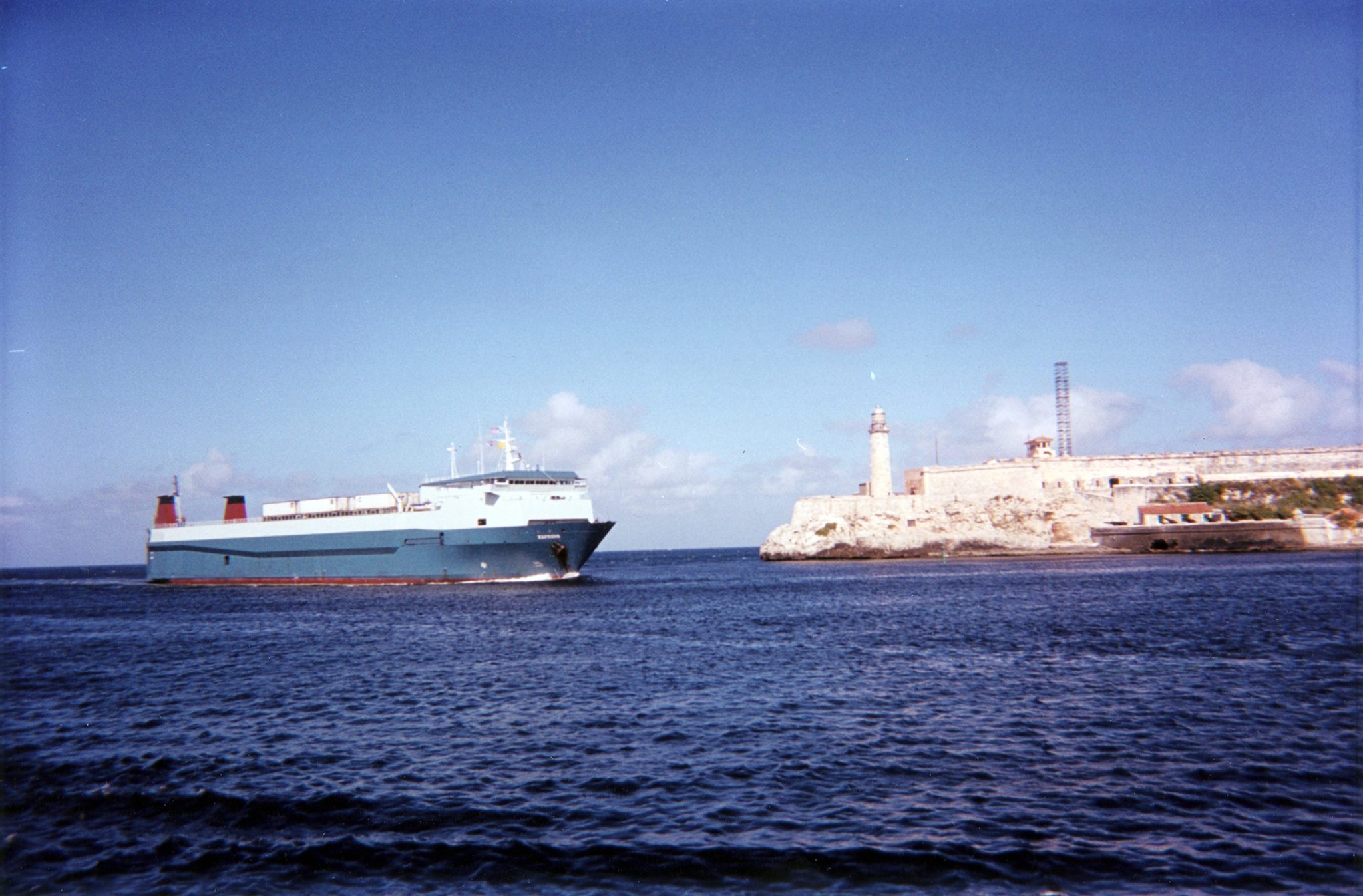 On Dec. 16, 2001, Crowley made the first licensed commercial cargo delivery directly from the United States to Havana, Cuba, in nearly 40 years. We have served the country continuously since then.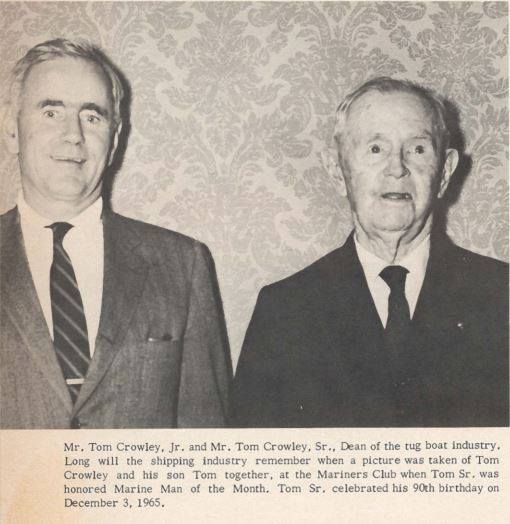 The December 1965 issue of May Day Pictorial News named Tom Crowley Sr. as the Dean of the Tugboat Industry in honor of his 90th birthday. The accompanying photo showed Tom and his son (the father of Crowley's current CEO), taken when the San Francisco Mariners Club recognized Tom Sr. as Marine Man of the Month.
To read the magazine's full feature, click here:http://crow.ly/2CZoa5s