Maneje la Ambigüedad Reduciéndola
Por Gloriana Garro
Directora, People Development and Learning
Escuché por primera vez y comencé a pensar en "manejar la ambigüedad" cuando comenzamos a redefinir el marco de competencias en Crowley. La ambigüedad es una constante en la vida de todos, por lo que la considero una competencia crítica para cualquier profesional que quiera tener éxito
Pero ¿cómo lo maneja?
Al meditarlo, me vinieron a la mente varias experiencias y situaciones. Por ejemplo, al principio de mi carrera, me contrataron para ser gerente de capacitación en un centro de llamadas (call center), una industria en la que no tenía experiencia. No tenía idea del crecimiento estacional mientras gestionaba a más de 15 entrenadores al mismo tiempo. Las solicitudes diarias para hacer más con poco tiempo para reaccionar me pusieron a prueba.
Este año, COVID-19 nos ha probado a todos. Para padres como yo – ¿qué hacer con nuestros hijos? ¿Podremos ayudarles con éxito en la escuela y mantener nuestro rendimiento laboral? Tenemos que tomar decisiones y seguir adelante, no hay tiempo para paralizarse ante la incertidumbre o el miedo a lo desconocido.
¿Qué es el manejo de la ambigüedad?
Korn Ferry define "manejar la ambigüedad" como "operar eficazmente incluso cuando las cosas no son seguras, o el camino a seguir no está claro." Señalan que una persona experta en esta competencia hace lo siguiente:
Enfrenta con comodidad la incertidumbre del cambio
Decide sin tener el panorama completo
Se mantiene tranquila y productiva incluso cuando las cosas están en el aire
Enfrenta constructivamente los problemas que no tienen soluciones o resultados claros y maneja el riesgo de manera efectiva.
Personalmente, más que gestionar o manejar, prefiero pensar que necesito reducir la ambigüedad haciendo preguntas, buscando información y conectando los puntos para seguir adelante. Cuando eso no es posible, su actitud se convierte en una herramienta poderosa. Pregúntese: "¿Cómo reacciono? ¿Qué permito que la incertidumbre/cambio haga en mí? ¿Qué determina mi éxito o lucha en cualquier situación?".
Cuatro maneras de reducir lo desconocido
Un ejemplo notable de manejo de la ambigüedad para mí es cuando mi familia y yo decidimos mudarnos a Jacksonville, FL, desde Costa Rica, para una oportunidad laboral de Crowley. Estaba emocionada, pero al mismo tiempo no tenía certeza de cómo iban a salir las cosas en el trabajo y en casa. Nuevo país, nueva cultura, dejar a mi familia y sistema de apoyo, nuevo hogar, nuevas escuelas, luego todo lo que un movimiento de carrera trae: nuevos desafíos, un nuevo equipo, alcance más amplio, construir relaciones, hacer un impacto y la lista continúa.
Muchas cosas nuevas y desconocidas, la ambigüedad y la incertidumbre de este escenario eran inmensurables. Entonces, ¿cómo reducir la ambigüedad?
Tome todo un día a la vez. Soy una persona muy organizada y orientada al- Prefiero la estructura, pero es mejor concentrarse en trozos más pequeños y en lo que puede controlar cuando se enfrenta a la ambigüedad. No se siente y espere a tener cada detalle para hacer su próximo movimiento.

Acoja el cambio. Hay emoción en lo desconocido. Piense en cuando recibe un regalo sorpresa. ¡Disfrútelo! Acoger significa estar más cómodo. Conózcase un poco más, aprenda cuáles son sus catalizadores e identifique en qué etapa del cambio está, para que pueda tomar medidas.

Monitoree su actitud y su estado de ánimo. He aprendido que mi pensamiento impulsa mis comportamientos, y mis comportamientos me darán resultados. Una mentalidad positiva es poderosa. Supere la frustración con la risa y no olvide respirar.

Comuníquese. ¡Esto es crítico! Si tiene alguna pregunta, hágala. Hable, pida aclaraciones o contexto. Si es el líder, entonces sea consciente y proporcione tantos detalles como sea posible para reducir la ambigüedad o sea transparente sobre las cosas que no sabe. Al ser más abierto, el nivel de compromiso y apoyo crecerá y ayudará a su equipo a reducir y manejar su propia ambigüedad.
Hoy lo reto a identificar un área en su vida en la que pueda sentir que hay ambigüedad y aplicar algunas de estas ideas. Empiece poco a poco y celebre esas victorias también.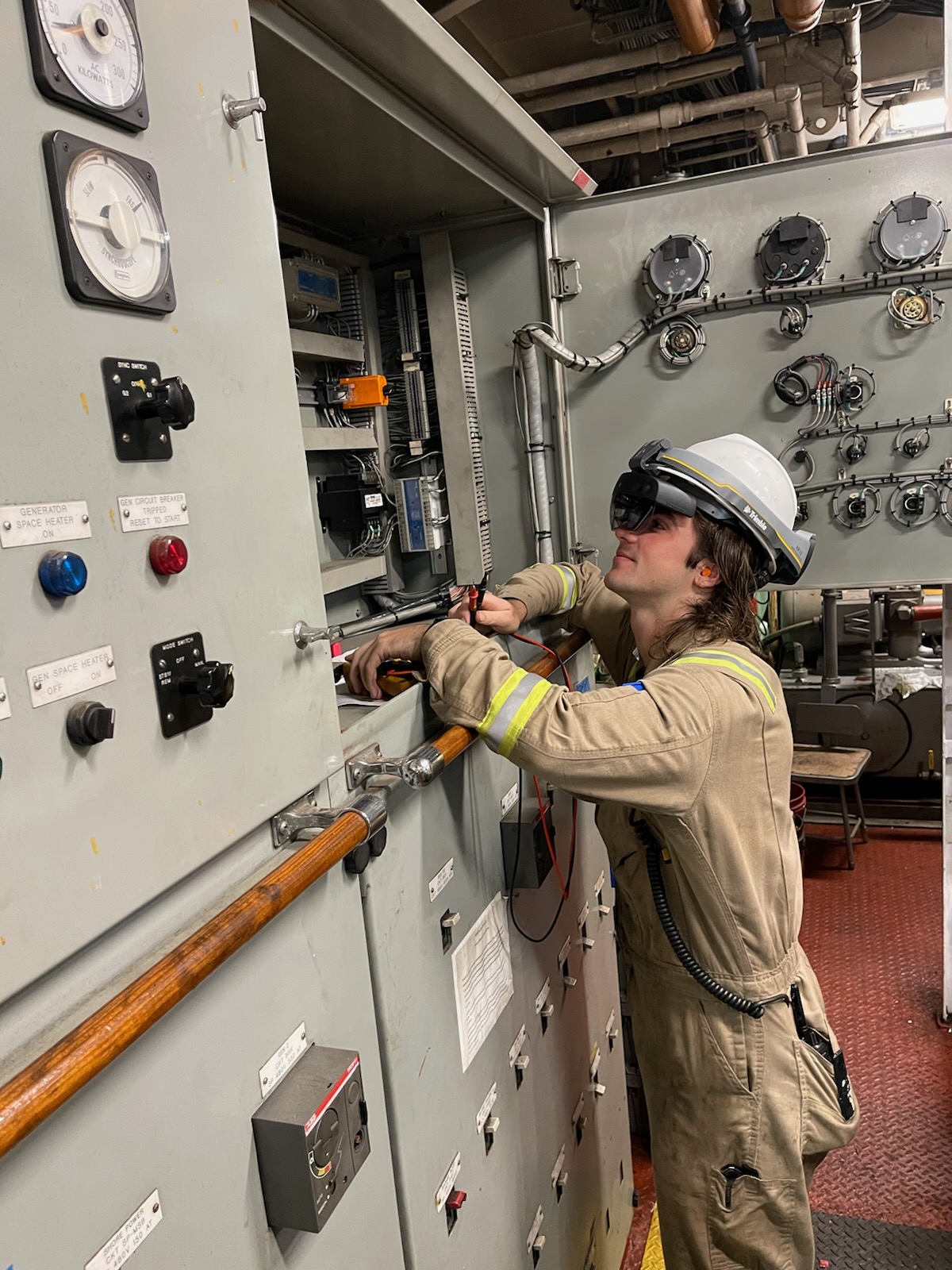 Press Releases
ABS, Crowley Advance Augmented Reality Technology for Maritime
Crowley and ABS, a leading provider in maritime classification and advisory services, have entered an agreement to jointly explore how to advance the use of augmented and virtual reality technologies for vessels and other marine environments. The ABS partnership agreement builds on Crowley's new service network using augmented reality on select vessels. Crew wear goggle […]
Read More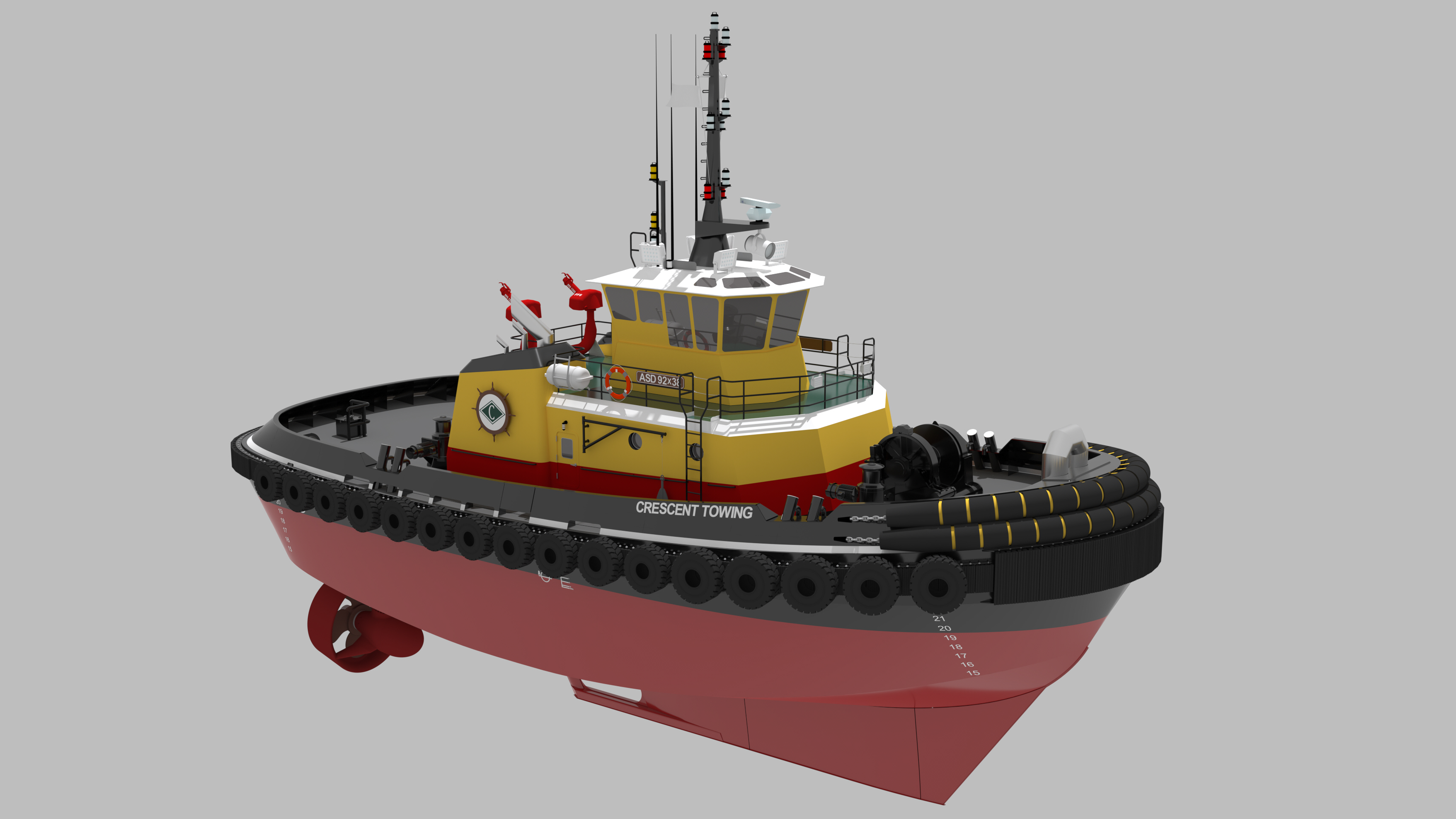 Press Releases
Crowley Engineering Services Wins Design, Production Contracts for Crescent Tug
Crowley has won the design and production contracts for a 92-foot Tier IV ship assist tugboat for owner-operator Crescent Towing.
Read More