Crowley Names Ketra Anderson Vice President of Safety, Security, Quality and Environmental Stewardship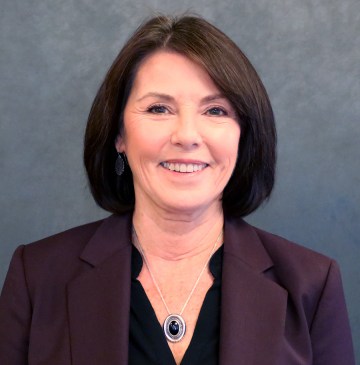 Crowley Maritime Corporation announced today that Ketra Anderson has been named vice president of safety, security, quality and environmental stewardship (SSQE), replacing Paul Manzi, who has been named vice president of the company's new Alaska Tankers group.  Anderson, will be based in Seattle, Wash., and report to Carl Fox, senior vice president, corporate services.
As vice president of SSQE, Anderson is responsible for the strategic leadership of the company's number one core value—safety. This includes individual safety, security, quality and environmental stewardship and sustainability. Under her direction, the SSQE team will provide expert support in the development of corporate-wide programs, policies and guidelines to enhance Crowley's safety culture.
Anderson and her team are responsible for the Crowley Tier One Management System, which ensures a safe, secure and healthy workplace; protection of the environment; and quality service to customers. This management system is the responsibility of all employees and critical to Crowley's success as a high performing organization.
"Ketra has continually demonstrated her ability to manage and improve Crowley's quality process on-board our vessels as well as ashore," Fox said. "Her strategic view and approach to our quality system and document control processes make her well suited to serve in this new, important role." 
Anderson began her career with Crowley in 1985 in Bethel, Alaska, working as an accounting supervisor and then as a dry cargo freight traffic manager. In 1988, she relocated to Anchorage and continued working for Crowley in various marine operations roles until joining the SSQE team in 2004. She transferred to the Seattle office in 2011 and now splits her time between Jacksonville and Seattle.
She has a degree in organizational development from Alaska Pacific University. She also attended University of Denver's Environmental Safety Master's certification program and is internationally certified as an ISO 9001, ISO 14000, a Lead Auditor and Skills Assessor. In 2010, she was awarded the Thomas Crowley Award – the company's highest honor.
Shipping & Logistics Announcements
Terminal Escort Fee and Seal Fee at Port Everglades and Jacksonville – Updated!
We want to clarify a recent update we shared concerning Seal Fees. We aim to decrease the number of non-compliant seals on containers showing up in our terminals, which we then must replace. If you are shipping internationally, you must affix a compliant high security seal on your containers that meets the International Organization for […]
Read More
Shipping & Logistics Announcements
Terminal Escort Fee and Seal Fee at Port Everglades and Jacksonville
To Our Crowley Partners, We have some important updates to share: Terminal (TWIC) Escort Fee:Effective January 1, 2024, a $75 per instance Terminal Escort fee will be assessed to all trucks requiring an escort in line with U.S. Customs and Border Protection (CBP) requirements regarding port access under the Transportation Workers Identification Card (TWIC) regulation. […]
Read More