SUNY Maritime Cadets Awarded Crowley Scholarship
Crowley recently awarded cadets Justin Kern and Ryan Tobin of SUNY Maritime College with its Thomas B. Crowley Sr. Memorial Scholarships in recognition of their success and pursuit of maritime careers.
---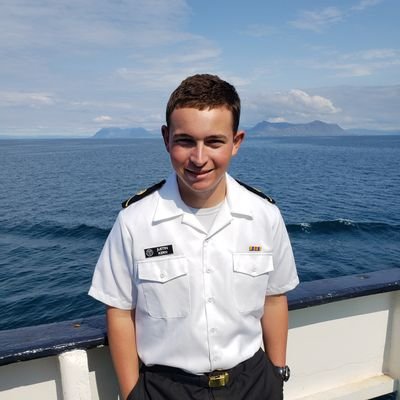 A senior from East Islip, N.Y., Justin Kern is studying for a bachelor's degree in marine operations with a U.S. Coast Guard deck license. Kern is an active member of the Coast Guard club and the Coast Guard Auxiliary University Program (AUP) serving first as the club operations officer, then club vice president and AUP XO in April 2021. He is also a member of the small vessel operations club and is a dedicated student who has achieved the Admiral's list for outstanding academic achievement. In summer 2020, Kern completed a term at sea with Crowley aboard the tanker MT Lone Star State.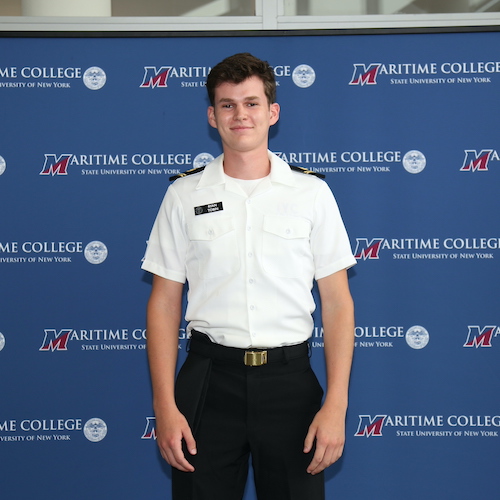 Ryan Tobin, a senior from Hillsdale, N.J., and is pursuing a bachelor's degree in facilitates engineering with a U.S. Coast Guard deck license. Tobin has achieved the dean's list on multiple occasions for outstanding academic performance. In addition, he served as an instructor for Ship Systems I, which entailed familiarizing freshmen with the engine room and its systems aboard a vessel. Tobin cadet-shipped aboard the Crowley-managed container ship MV National Glory during summer 2021.
---
About The Thomas B. Crowley Sr. Memorial Scholarship
Since 1984, Crowley has funded more than 1,000 students studying at maritime academies and other select schools in the United States mainland, Puerto Rico and Central America, totaling more than $3 million dollars.
The Thomas B. Crowley Sr. Memorial Scholarship program was established in 1994 by his son and CEO and chairman, Thomas B. Crowley Jr. The memorial scholarship commemorates and honors his father's instrumental leadership and accomplishments for the company and maritime industry.