Black History Month honors the contributions and achievements of Black people throughout history, including in the maritime, logistics and energy sectors. To join this celebration, Crowley's employee resource group — Black Resourceful Individuals Dedicated to Growth and Education (BRIDGE) — contacted Capt. Calvin Patterson to learn about his journey as a Black professional in the maritime industry. He's currently part of our tanker fleet as master of the Bay State tanker and has been a mariner for Crowley for 25 years.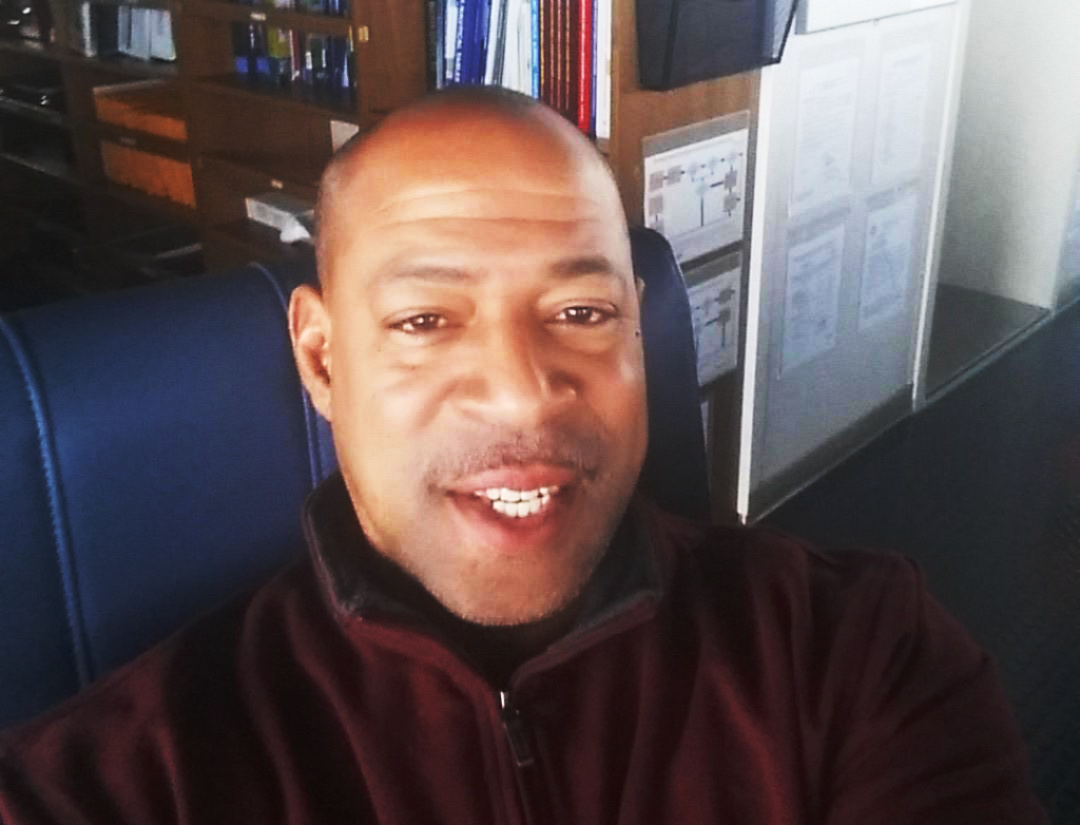 Better known as "Captain Cal", he joined the Navy in 1982 and throughout his career, he held various positions ranging such as supply support, financial and data reporting, and shipping and receiving. As a Navy liaison at Los Angeles International Airport, his primary role was to assist military — and Department of Defense — passengers while transiting LAX and supporting families returning to the U.S. on emergency leave.
In this feature, he shares his insights about building a lasting and strong career in maritime.
Becoming a mariner
I chose this career path when I was stationed on Diego Garcia as a unit supply for MSC. After interacting and speaking with several mariners and getting advice on how to get started, I determined that it could be an exciting and rewarding career. I saw an opportunity while listening to the stories mariners shared with me and received encouragement to pursue a maritime career.
My first maritime job was as an able seaman (AB) deckhand on the Crowley Mars tug. I have also held other positions such as AB watch, AB maintenance, bosun, third mate, second mate, chief mate and now, captain. Coming from a supply background, it was a difficult transition at the time. However, perseverance, focus and vision pulled me through it. I think ex-military personnel are well equipped to pull through the hard times.
Overcoming stereotypes
I can say I have experienced stereotypes and barriers in my maritime career. For example, being Black, being from the inner city and being a hawespiper. A hawespiper is someone who did not start their maritime career "traditionally" — as in through a maritime college or academy — to earn an officer's license. I was determined to overcome those barriers, however, and used skills I learned in the Navy: effective communication, leadership and assertiveness. I also made it clear I was a team player. I've always believed in myself and my abilities, and I felt confident I would get over this temporary hurdle.
Contributions to the maritime industry
I ensure the safety of the crew and vessel by following the Crowley Safety Management System. It starts with convincing all crewmembers that we are a team, and the vessel cannot be operated without each one of them. When you stress to everyone that their input matters and that they are important to the overall mission, it makes it easier to get them to buy-in and understand the bigger picture. From the start, I tell each crew member that I have an open-door policy as an important part of being a good leader is listening.
Don't make assumptions about people and take time to get to know them. Every individual has a unique, interesting journey. This is something that is made quite apparent when you're at sea for extended periods of time with others.
The rewards at sea
My best experiences are when everyone is smiling and laughing — especially after we just overcame an adverse situation. After a problem has been resolved, we can all talk about how relieved we are by the positive outcome. It's simple: A happy ship is a good ship, and that's part of my philosophy as a leader.
For anyone who wants to follow in similar footsteps, I would recommend staying focused and visualizing that advancement up the proverbial ladder. Be willing to make sacrifices to bring you to the apex of your career. It's hard, but it's well worth it — just don't quit.
Some of the most rewarding moments for me are when the officers and crew tell me how much they appreciate me. When I sit back and think about it, I can say, "That's cool."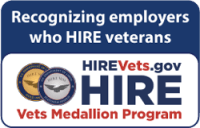 Crowley is a military- and veteran-friendly employer. We fully support active-duty, reserve and veteran military members and family members joining and advancing in the workforce.
We have many opportunities available where your skills, knowledge, and experience in the military can contribute to innovation and providing superior services.
---