Crowley Team Honored for Work on Company's New LNG-Powered ConRo Ships with Safety at Sea Award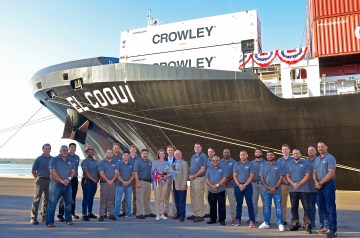 Crowley Maritime Corp.'s new container/roll on-roll off (ConRo) ships El Coquí and Taíno have received international acclaim with the Shoreside Team of the Year Award during the Safety at Sea Awards ceremony held by Safety at Sea International magazine recently in London.  
According to the publication, which is published by the international business information and analytics firm IHS Markit headquartered in London, this award recognizes actions or intervention that have been notable or gone beyond the call of duty. Judges said the award category required "collaboration and co-operation, blended with commitment to safety … and the winner has excelled in all."
Specifically, Crowley was honored for the design, development and construction of its two new Commitment Class, liquefied natural gas (LNG)-powered ConRo ships and the terminals that serve them. The project is part of a $550 million investment modernizing and enhancing the company's end-to-end supply chain solutions, featuring vessels running on cleaner fuel that are first in their class. In addition, the company spearheaded innovations at its Isla Grande Terminal in San Juan, Puerto Rico, including new cranes, a 900-foot new pier and enhanced terminal operations that speed cargo in and out. In Jacksonville, a unique LNG Fuel Depot is operating at JAXPORT, providing dependable bunkering.
"This was a joint effort of hundreds of shoreside and sailing mariners," said Rob Grune, senior vice president and general manager, Crowley SHIPPING. "Transitioning vessels from concept into an operating status takes the right people, and this was carefully done by individually selecting each superintendent and crew member."
"Ensuring our staff had the necessary tools to safely operate these complex vessels was key. We assigned operating personnel to the yard team well ahead of equipment installation and commissioning. Operating engineers established inventory and maintenance system requirements. Crowley provided over 40 hours of online training to meet company and regulatory familiarization for operating personnel shoreside and onboard.  We also provided weeks of classroom training specific to LNG operations. The team was also committed to building strong relationships with our partners and local, state and federal authorities to make this program safe and successful," said Crowley's Cole Cosgrove, vice president, global ship management. 
As part of the training curriculum for these industry-defining LNG-powered vessels, Crowley developed programs to train mariners and shoreside personnel on main and auxiliary engine operation and maintenance, programmable logic controller training, electrical certification for hazardous spaces, deck and engine officer skills assessments, development of vessel specific training videos for special operations like deployment of the vessel stern ramp and introduction to Crowley's Safety Management System, corporate goals and values, all of which are the basis of the company's safety culture program, "Leading One Crowley."
El Coquí and Taíno, are among the world's first ConRos powered by liquefied natural gas (LNG). The ships are dedicated to the U.S. mainland-Puerto Rico cargo trade and have a cruising speed of 22 knots. The vessels can carry about 2,400 containers in a wide range of sizes and types – including 53-foot by 102-inch-wide, high-capacity containers and refrigerated containers. Within the ships is an enclosed, ventilated and weather-tight Ro/Ro deck that can protectively carry cars and larger vehicles. This type of shipboard garage is offered exclusively by Crowley in the trade. 
For more on the ground-breaking new Commitment Class ships and terminal investments, visit Crowley's special microsite here.
Crowley's Global Ship Management team was also awarded the Crew of the Year award for MV National Glory, a containership managed by Crowley and owned by National Shipping of America, LLC.
Judges for the award determined that the crew of National Glory, demonstrated their incredible teamwork and commitment to ensure the cargo vessel they worked on could deliver goods for recovery efforts in hurricane-stricken Puerto Rico.
"Crowley crewmembers aboard MV National Glory have shown leadership and continued focus on safety over the past 12 months as they prepared the vessel for one of the busiest times in the vessel's U.S. flag history – assisting in the recovery of Puerto Rico post Hurricane Maria," said Cosgrove. "The vessel has gone over six years without a lost time incident.  Her crew lives the Crowley goals of safe and reliable operations with Zero Harm to People, the Environment or Property."
"Dodging three hurricanes in just over three weeks, the skilled crew of the National Glory diligently navigated key supplies to our families and friends that live in Puerto Rico. Full marks deservedly go to the crew of the National Glory for their courageous efforts," said Tony Presti, president, National Shipping.
About Crowley
Jacksonville-based Crowley Holdings Inc., a holding company of the 126-year-old Crowley Maritime Corporation, is a privately held family and employee-owned company that provides marine solutions, energy and logistics services in domestic and international markets. Crowley operates under four business units: Crowley LOGISTICS, a singular ocean liner and logistics supply chain division; Crowley SHIPPING, which encompasses ownership, operations and management of vessels, including tankers, container ships, tugboats and barges; Crowley FUELS, a fuel transportation, distribution and sales division that also provides liquefied natural gas (LNG) and related services; and Crowley SOLUTIONS, which focuses on government services, including vessel management for government agencies, as well as engineering, project management, naval architecture through its subsidiary Jensen Maritime, and marine salvage and emergency response through its 50 percent ownership in Ardent Global. Additional information about Crowley, its subsidiaries and business units may be found at www.crowley.com.
Shipping & Logistics Announcements
2023 Christmas and New Year's Day Holiday Schedule
The following are the Christmas and New Years holiday schedules for Crowley offices and ports. Location Friday Dec. 22nd Monday Dec. 25th Monday Jan. 1st BL Revision Regular Hours Closed Closed Bookings Regular Hours Closed Closed Costa Rica – Moin (Port) Regular Hours Closed Closed Costa Rica Bookings/Documentation Regular Hours Closed Closed Costa Rica Warehouse […]
Read More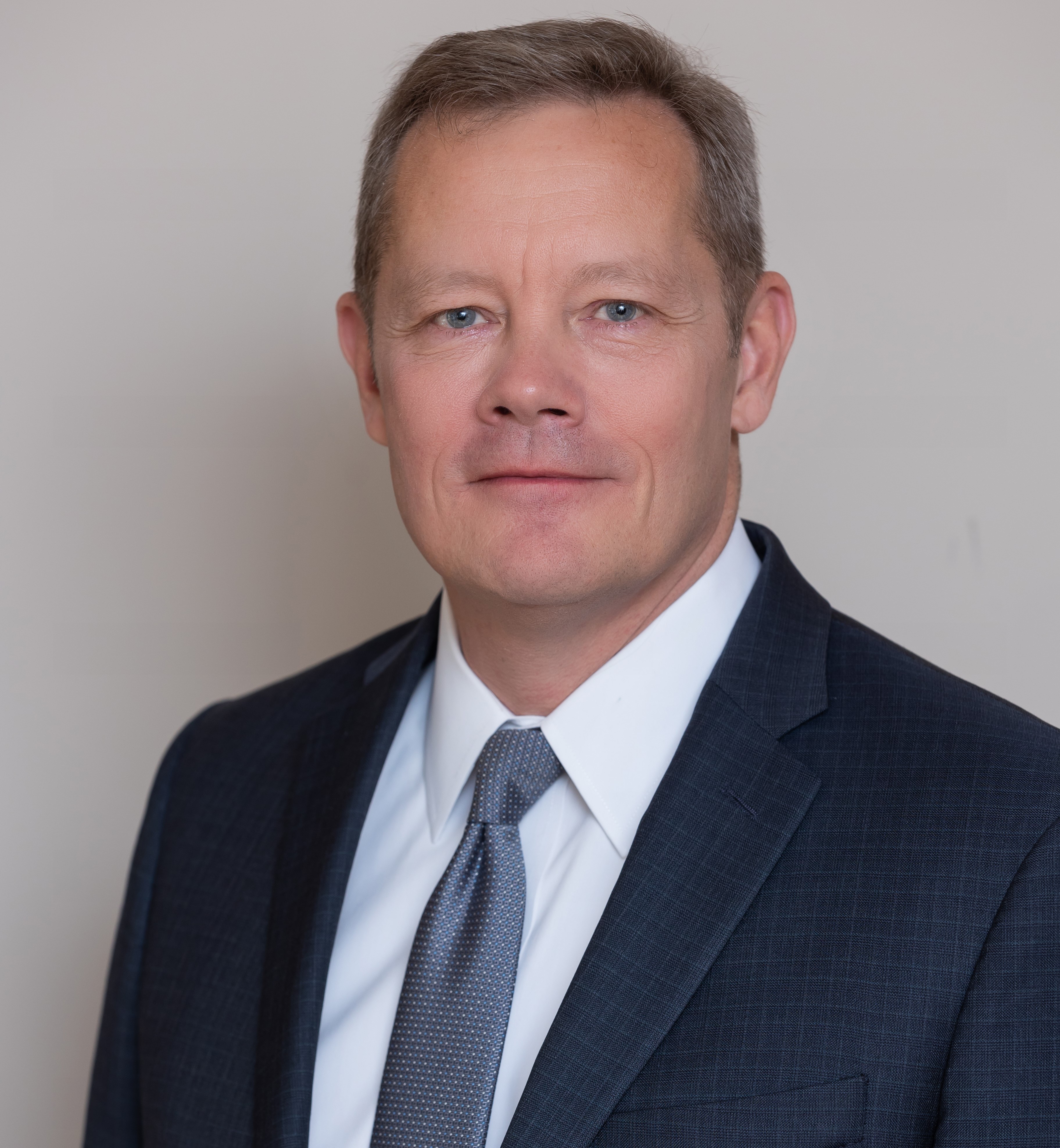 Press Releases
Andrew Mueller Joins Crowley as Vice President, Government Relations
Andrew Mueller has joined Crowley as vice president of government relations where he will be leading the company's activities at the federal level with members of Congress and the Administration. His leadership will strengthen the company's advocacy for laws, policies, and regulations that support the comprehensive array of Crowley's business strategy and growth. Mueller joins […]
Read More