Customer Success: Peregrino Oil Field in Brazil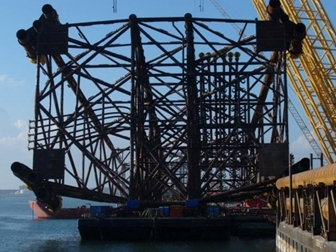 Customer Success
Peregrino Oil Field in Brazil
In late 2009 and early 2010, Crowley had the opportunity to transport oversized offshore equipment and drilling packages to Peregrino oil field in Brazil, located more than 50 miles offshore east of Rio de Janeiro.
The production platform, jackets, and packages were loaded on six barges in Ingleside, Texas, and were transited over a period of 35 days, including one scheduled fuel stop in Trinidad.
When the project was complete in February 2010, all Crowley tugs and barges returned to the Gulf of Mexico after nearly five months at work – making the project one of the largest Crowley operations in 2009.
---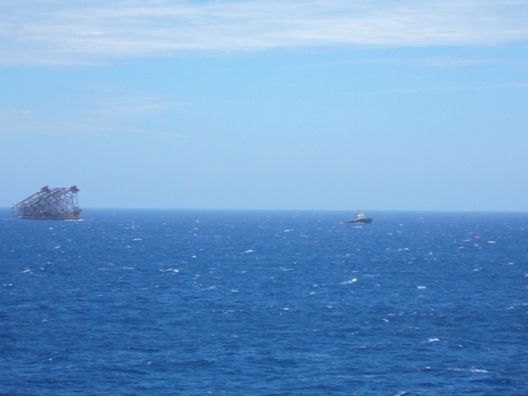 The Challenge
The enormous size and quantity of offshore equipment and drilling packages alone was a challenge, and because of this Crowley chose to take a longer route from the U.S. Gulf Coast to Brazil to ensure safety. Once the heavy equipment arrived in Brazil, it had to be unloaded in offshore waters nearly 400 ft. deep directly onto ocean platforms for installation and use.
The Solution
To carry the expansive load, Crowley's provided six generously sized barges – three of which were part of the new high-deck strength 455-series – each accompanied by Crowley's Invader class and Sea Victory class tugs.
Upon arrival in Brazil, the equipment was delivered successfully at sea with the use of heavy-lift crane vessels that unloaded the equipment directly onto the ocean platforms. The sheer size, capacity and capability of the responding fleet were key to the successful transportation of such cargo.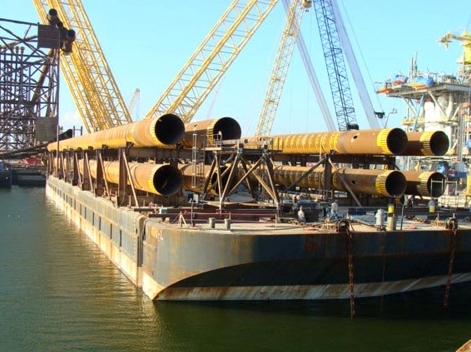 The People
The Crowley operations and administrative teams in Lake Charles, Louisiana, and Houston, Texas, respectively, worked closely to ensure the project's success. Together they coordinated the logistics plans, vessel maintenance, and more.
Crowley specializes in providing transportation, logistics, project management, marine consulting, and risk assessment services in some of the most challenging environments in the world. From the North Slope of Alaska, to the Russian Far East, to Africa, to the deep waters in the Gulf of Mexico, Crowley has the experience, the experts and the equipment to handle any project anywhere.