Customer Success: Haiti Earthquake Relief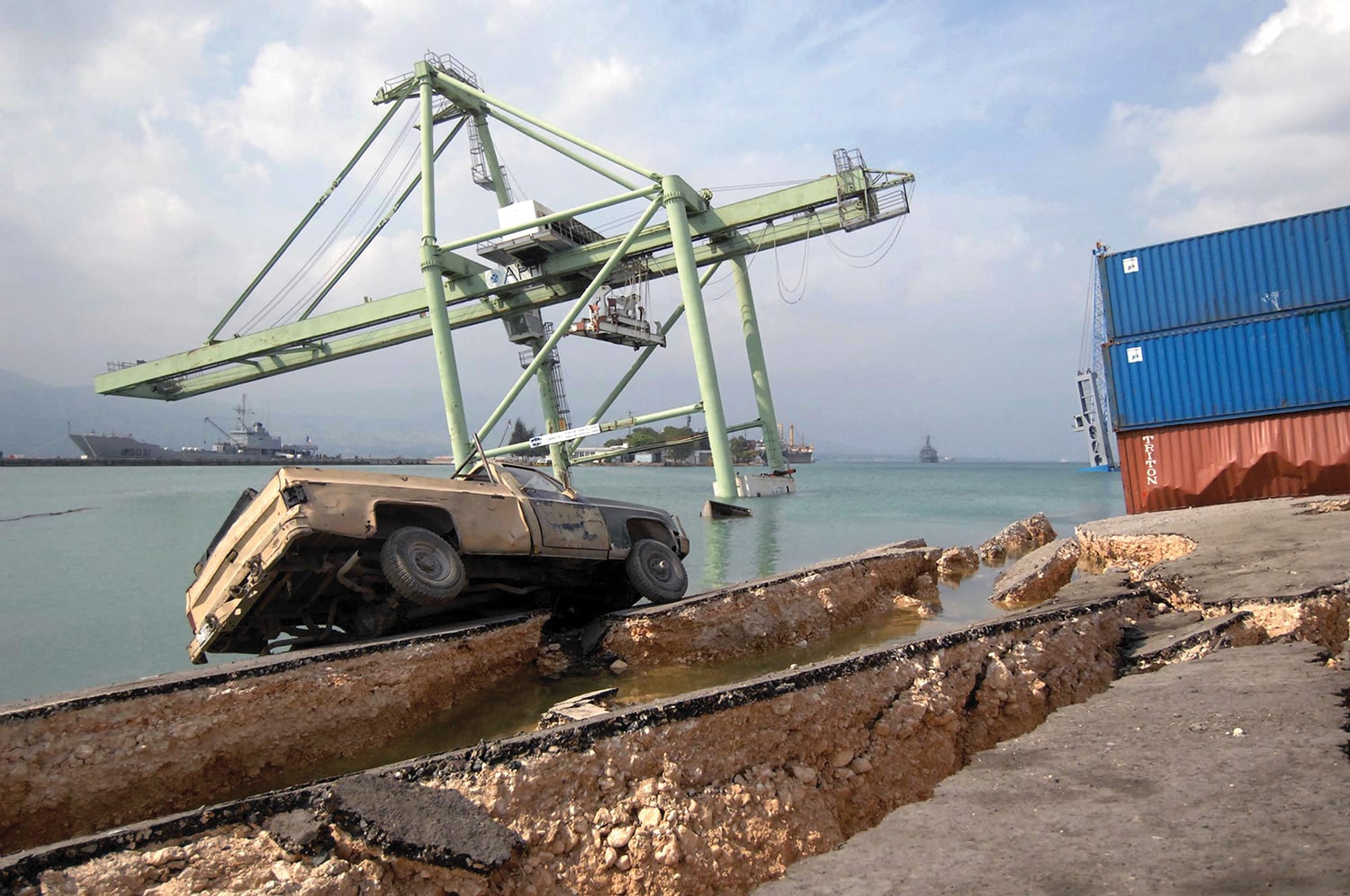 Customer Success
Haiti Earthquake Relief
In the aftermath of the massive Haitian earthquake in January 2010, clearing debris out of the devastated Port-au-Prince Harbor was just the beginning.
There were still millions of people living without food, water or shelter. The need for relief supplies wasn't something that could be measured in days — each hour the situation was becoming more desperate. We instantly recognized the vital role we could play here and what needed to be done to help alleviate the suffering.
---
The Challenge
With the harbor virtually impassable to ships and all offloading facilities completely destroyed, getting relief supplies directly into the city on any effective scale was a near impossibility. Yet each day that passed without help meant more suffering.
Against this backdrop Crowley was challenged by the United States Transportation Command to "think big." The plan we came up with, which became known as "The Crowley Plan," delivered on that challenge in dramatic fashion.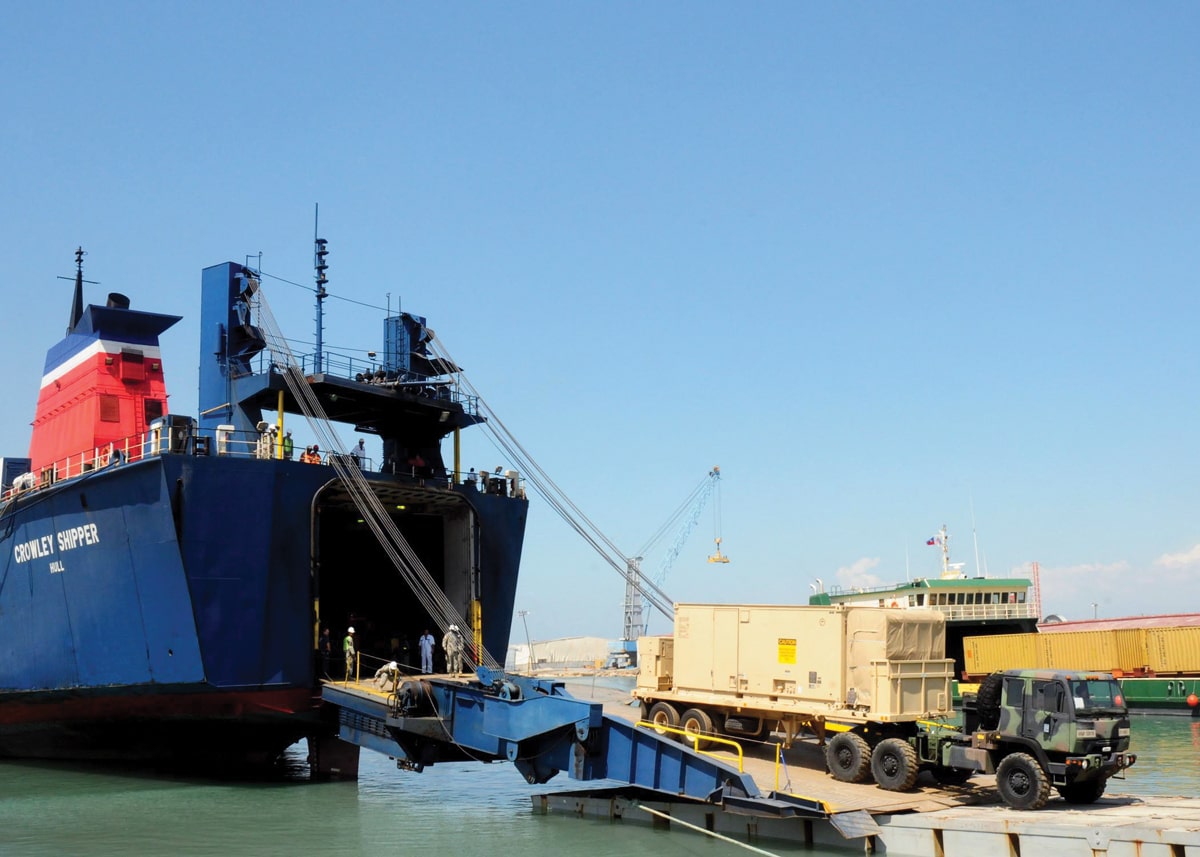 The Solution
While teams from TITAN Salvage surveyed and cleared the harbor, our Logistics and Marine Services Groups looked for alternative aid routes.
Within days, supplies were arriving in Rio Haina, Dominican Republic, where they could be trucked to Port-au-Prince. In addition, leveraging experience we'd developed in Alaska, a massive lightering operation was established, allowing containerized relief supplies to be offloaded in the harbor onto smaller vessels that could access beaches near the city.
In the meantime, Crowley deployed two flat deck barges and cranes to serve as temporary piers in Port-au-Prince, which soon began receiving supplies. In those three months over 1,500 containers of much-needed aid made it through, the beginnings of what will be a massive ongoing operation.
The People
We are particularly proud of the company-wide response to the Haitian earthquake. From the salvage crews who cleared the harbor and the engineers at Jensen Maritime who helped design special footings for the temporary pier facilities in Port-au-Prince to the shipping and logistics personnel who coordinated the thousands of shipments of humanitarian aid and the site managers who managed everything on the ground in Haiti, virtually everyone pitched in.