Customer Success: Angola Beach Landing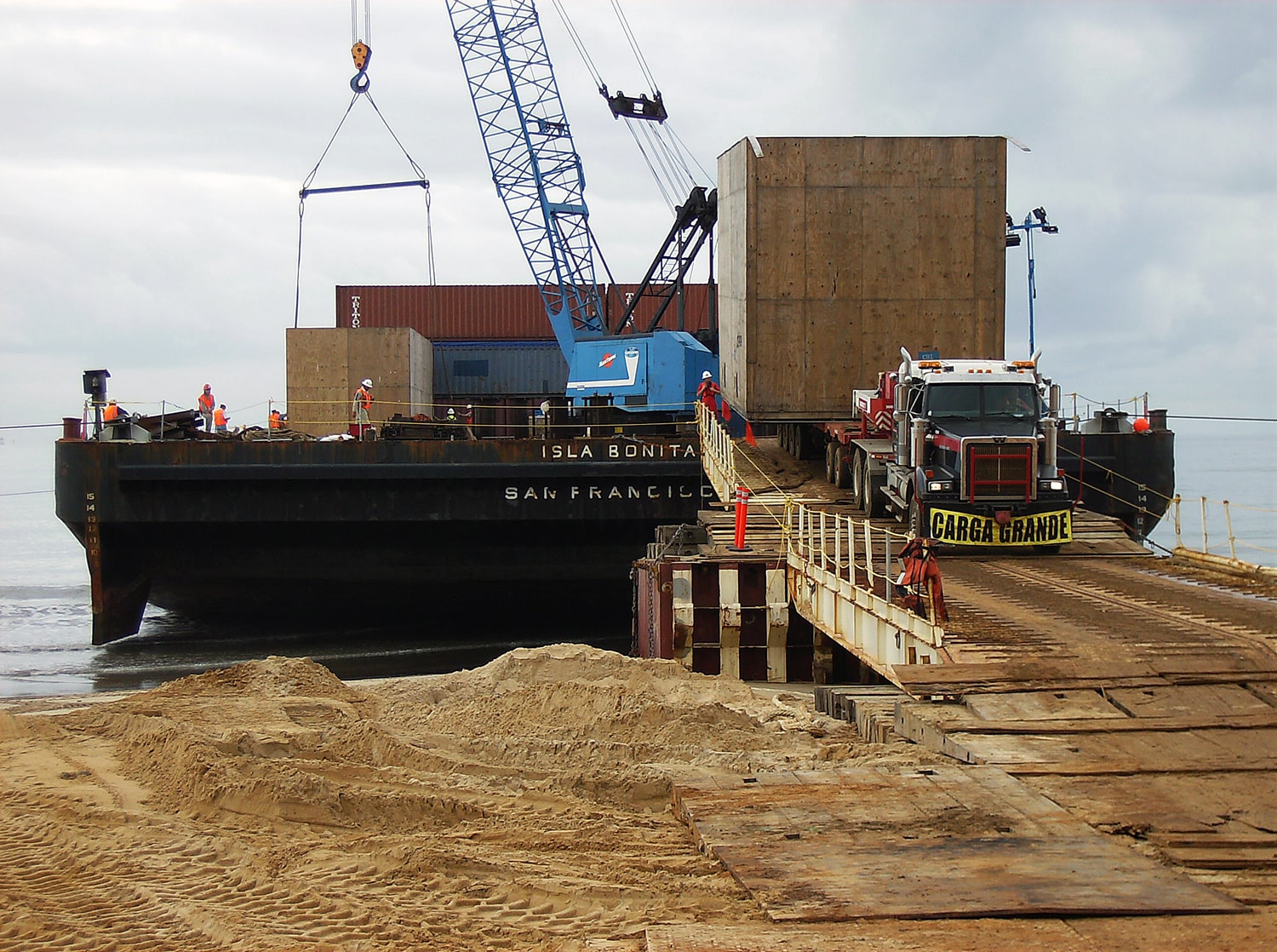 Customer Success
Angola Beach Landing
Crowley safely completed the transport of oversized modules and support accessories from Houston, Texas, to the Cabinda Gas Plant, a destination located nearly three miles inland in the Cabinda Province of Angola, West Africa.
The sealift's four-vessel fleet included large (400-foot by 100-foot) barges paired with powerful ocean-going tugs, small lighter tugs to assist in the beaching operation and a myriad of support equipment. Though a challenging project, the supersized cargo was delivered successfully and without incident.
---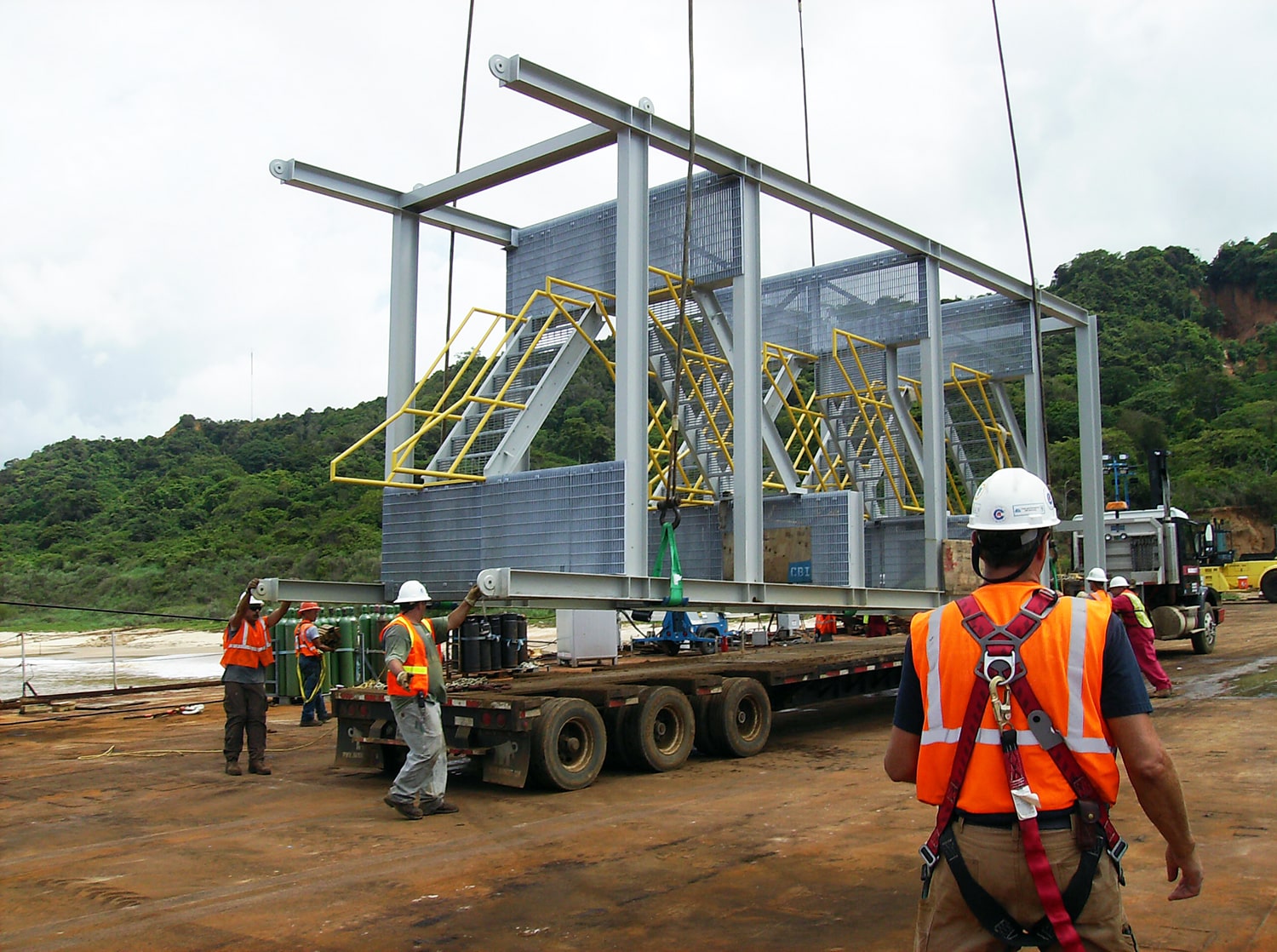 The Challenge
The crew aboard the four tug-and-barge sets carefully planned and navigated the 6,600-mile transit carrying the oversized cargo from Houston to Angola, a journey that required nearly 40 days at sea.
Upon arrival, the Crowley team was challenged with safely landing and securing the barges on the beach while avoiding sub-sea pipelines, and then discharging the oversized load in a remote location with extreme climate conditions, including strong rain and wind.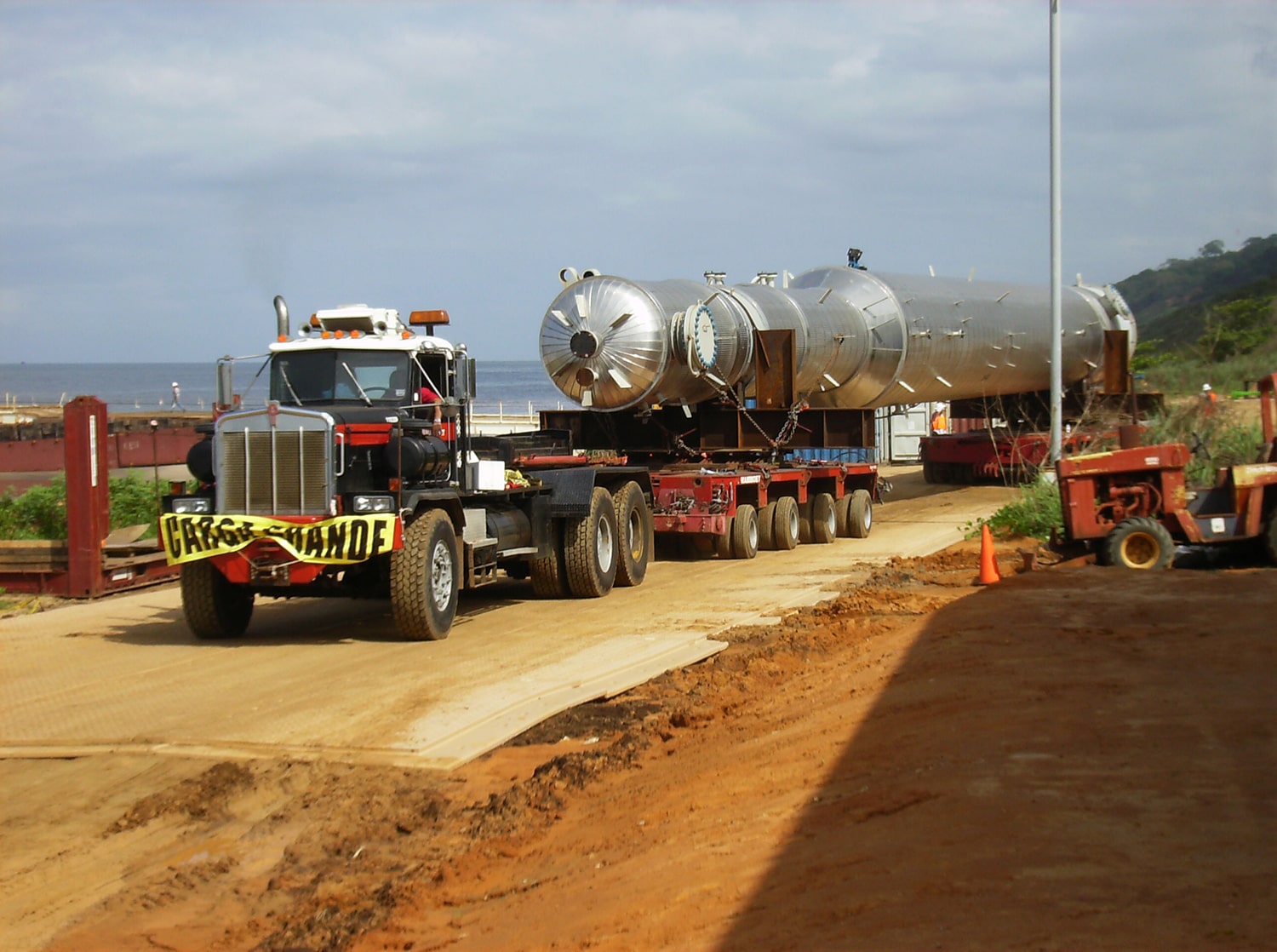 The Solution
The Crowley team determined that maneuvering the barges ashore with ballasts and anchors would allow the oversized cargo to be unloaded while simultaneously ensuring the safety of the sub-sea pipelines.
To move the cargo from the barge to the beach, the team drew on a previous remote beach landing experience in the Russian Far East where the team assembled a bridge using ramps and flexi-floats to provide the necessary support for unloading.
Crowley arranged for Mammoet, a company that specializes in the transportation of heavy loads, to deliver the cargo from the beach to the plant.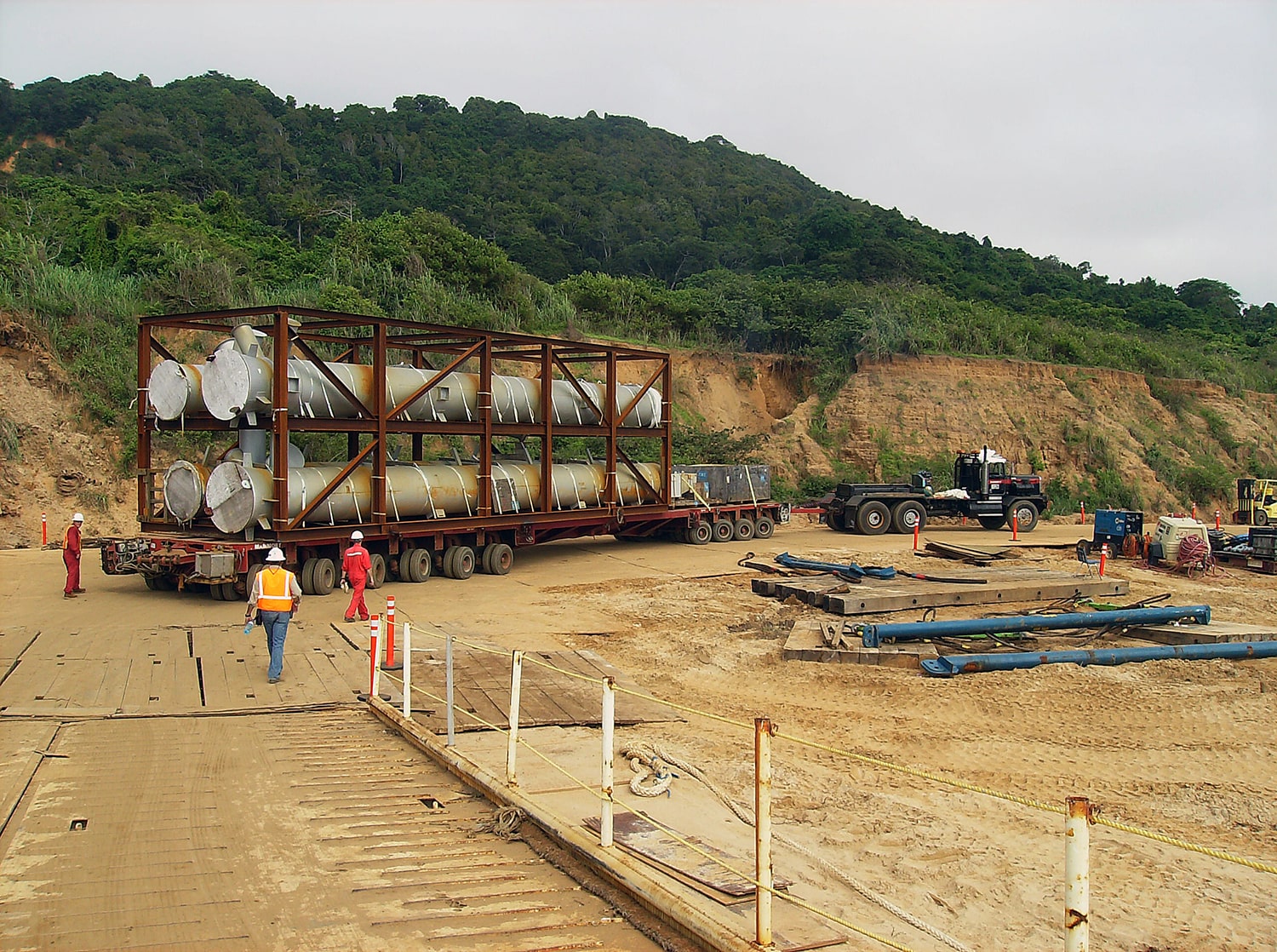 The People
The Crowley multinational team at the job site included 34 experts from the United States, Russia, Brazil, Italy, Venezuela, the Ukraine, Netherlands and the United Kingdom.
They worked 17,136 man hours without a lost-time incident, during which they set offshore moorings, beached barges, made roads, and provided heavy-lift and land transportation services.
Crowley specializes in providing transportation, logistics, project management, marine consulting, and risk assessment services in some of the most challenging environments in the world.
From the North Slope of Alaska, to the Russian Far East, to Africa, to the deep waters in the Gulf of Mexico, Crowley has the experience, the experts and the equipment to handle any project anywhere.