Officers of the Corporation
Chairman & Chief Executive Officer
Located in Oakland, CA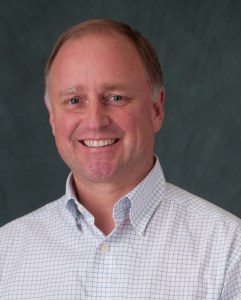 Thomas B. Crowley, Jr. has served as Chief Executive Officer and Chairman of the Board of Directors since 1994 following his father and grandfather in such roles dating back to 1892. Under Mr. Crowley's leadership the company has sold non-core and/or underperforming businesses, such as its South America liner services operation, California passenger services business, and Alaska all-terrain transportation company, while making a series of acquisitions to allow Crowley to expand into areas of opportunity such as logistics, petroleum transportation and distribution, ship management, marine salvage and wreck removal, naval architecture and engineering, project management and LNG services.
He has focused on building the company relative to its expertise on water, while leveraging other asset-light areas of expertise to develop a portfolio of businesses that offer both strong integration and diversification of risk.
A staunch supporter of the American maritime industry, Mr. Crowley has invested billions of dollars during his tenure in the construction of American built tugboats, heavy-lift flat-deck barges, articulated tug barges (ATBs) and tankers utilizing best-available technology with a focus on safety, environmental protection, performance and efficiency. And the company's growth plans call for further investment in a variety of new vessels over the next several years.
Recognizing the importance of having knowledgeable, skilled and safe employees, Mr. Crowley has dedicated a significant amount of his attention to employee education, management training and other initiatives to build a collaborative, high-performance culture. He has placed safety at the center of everything the company does and is challenging employees to achieve the goal of doing zero harm to people, property and the environment.
Mr. Crowley holds a business finance degree from the University of Washington. Away from work Mr. Crowley lends his time and expertise to a number of organizations. He is on the board of directors of the World Shipping Council, an advisory board member at the University of Washington's Foster School of Business, and a longstanding member of the Young Presidents Organization.
Vice COB, Executive Vice President
Located in Jacksonville, FL, and Oakland, CA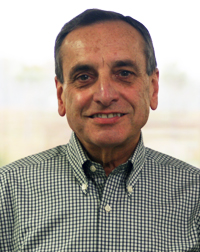 Bill Pennella joined Crowley in 1987, and since that time has held positions of increasing responsibility, including vice president of human resources, senior vice president of human resources/administration and executive vice president. He has more than 40 years of experience in administration, human resources, and labor relations. Prior to joining Crowley, he worked in those fields for two global steamship lines. Pennella graduated from Rutgers University, with degrees in psychology and business.
Responsibilities include: 
Human resources; purchasing; security, quality and environmental; corporate communications; labor relations; training; treasury; controllership; financial reporting; planning; accounting services; internal auditing; data center services; network services; technology management and IT support and control
Senior Vice President, Government Relations
Located in Jacksonville, FL
For nearly 20 years, Roberts has represented Crowley on legal, regulatory and legislative issues.  After several years of government service and private law practice in Washington, DC, Roberts joined the company in 1991 as a corporate counsel.  He was promoted to vice president of government relations in 1994, a role he served until 2000.
The next nine years were spent in private practice in Washington, DC, most recently as a partner with Venable, LLP, one of The American Lawyer's top 100 law firms. While there, he represented Crowley and other clients involved in domestic and international trade and transportation. He returned to Crowley in September 2008 as senior vice president, general counsel, corporate secretary.
Roberts has assumed much of the legal, regulatory and legislative responsibilities for the company over the past two decades. These include laws governing the domestic trades, such as the Jones Act; maritime promotional programs, such as the Maritime Security Act; economic regulation of the shipping industry, such as the Ocean Shipping Reform Act and more. He has also managed Crowley's political action committee, and helped to coordinate trade association work supporting the interests of the American maritime industry.
Roberts also taught business law as an adjunct professor at American University, Washington College of Law. He is a life member of the National Defense Transportation Association; a member of the Propeller Club of the United States (DC Board of Governors, 1994 to 2003); a member of the Maritime Administrative Bar Association (served as president from 1999 to 2000); a member of Coastwise Coalition (founding chairman) and a member of the Navy League of the United States.
Roberts has a Bachelor of Arts degree with high honors from Michigan State University, and a Juris Doctor degree cum laude from American University, Washington College of Law.
Roberts has overall responsibility for the legal, government relations and risk and insurance functions of the company. He supervises an in-house staff that includes many lawyers and other professionals, and manages the activities of outside counsel and consultants employed by the company.
Vice President, Deputy General Counsel, Assistant Corporate Secretary
Located in Jacksonville, FL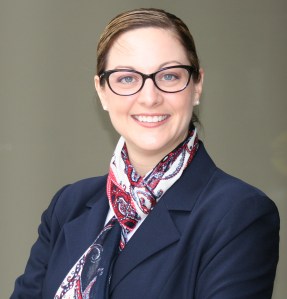 McClellan serves Crowley as Vice President, Deputy General Counsel, and Assistant Corporate Secretary. With extensive experience in corporate finance, mergers and acquisitions, corporate governance, and compliance, McClellan is responsible for a wide array of legal matters, including domestic and international mergers and acquisitions, joint ventures, financing transactions, contract negotiations, regulatory filings, employment matters, licensing transactions, environmental matters, real property transactions, litigation management, and corporate governance.
Prior to joining Crowley, McClellan served as a transactional attorney, strategic advisor and compliance counsel to multinational corporations while at a large law firm. She also served as a transactions and tax controversy advisor at a large professional services firm where she specialized in mergers and acquisitions, transaction integration, and taxation.
Senior Vice President, Treasurer
Located in Jacksonville, FL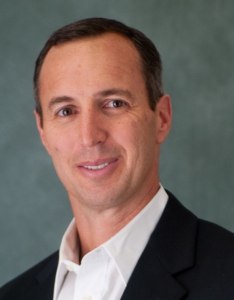 Warner began his career with Crowley in 2001 as a senior analyst for the corporate planning group, where he worked until his promotion to director of finance for the logistics group, followed by a move to the Puerto Rico/Caribbean liner services group. The Board of Directors approved his appointment to the position of senior vice president and treasurer in 2005.
Prior to joining Crowley, Warner held various finance positions including four years at Citigroup in New York culminating with his position as a Vice President of Finance. He has a Bachelors degree from Northwestern University and a Masters in Business Administration from Cornell University.
Responsibilities include: 
Management of treasury activities for the entire organization; corporate banking, credit and collection and investment; negotiating all short/long term debt financing for entire corporation.
Vice President, Assistant Treasurer
Located in Jacksonville, FL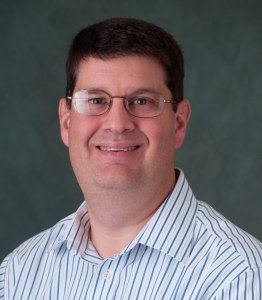 Smith joined Crowley in 1998 as manager, financial reporting. He was then promoted to director, SEC tax and audit, where he managed the company's SEC reporting and compliance, coordinated tax-planning initiatives and managed the company's external audits. Before his move to Crowley, Smith worked as an audit manager for PriceWaterhouseCoopers.
He has a Bachelor's degree in accounting from Jacksonville University, and is a Certified Public Accountant.
Responsibilities include:
Corporate planning, primarily supporting mergers and acquisitions and corporate structuring; tax-planning and compliance functions; and serves as lead liaison with the company's external auditors
Senior Vice President, Controller
Located in Jacksonville, FL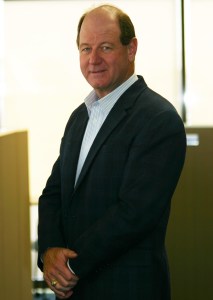 Since joining Crowley more than 25 years ago, Calvin has held positions of increasing responsibility, including vice president, Caribbean Islands Services; corporate director of strategic and financial planning and division controller.
Calvin has more than 30 years of experience in financial and management reporting, budgeting and strategic planning and analysis. He earned a Bachelors of business administration in accounting and finance from the University of North Florida, and is a licensed Certified Public Accountant.
Responsibilities include:
The strategic planning, procurement, accounting, payroll and financial reporting functions of the corporation.
Senior Vice President, Corporate Services
Located in Jacksonville, FL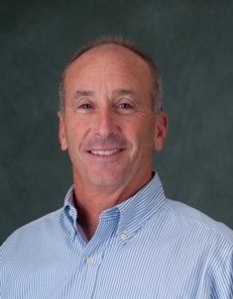 Fox rejoined Crowley in 2010 as vice president of strategic initiatives and marketing for the liner and logistics business units. He had previously worked for Crowley from 1987 to 1995 with responsibilities in business development and process improvement. Before rejoining Crowley, Fox served as senior vice president for Sea Star, providing leadership in sales, marketing, customer service, pricing, and yield management, and was also the executive vice president of administration and financial planning for Navieras, offering commercial, administration and financial expertise. Outside of Crowley, he serves as chairman of the board for the Northeast Chapter of the Florida Red Cross.
Responsibilities include:
Information technology; corporate communications; human resources; safety, security, quality and environmental (SSQE); people development and learning; strategic projects, and facilities development and travel