Update #4: El Coqui Recovery Plan
Repairs are continuing on the M/V El Coqui. She is securely docked at our Jacksonville, Talleyrand Terminal. The Coqui will resume sailing on August 2nd in her normal rotation.
We have implemented the following plans to minimize the impact to our customers' supply chains. These options will address both the expected demand for cargo space and speed to market. Our Puerto Rico services will resume normal operations next week.
Our updated schedules are as follows:
SOUTHBOUND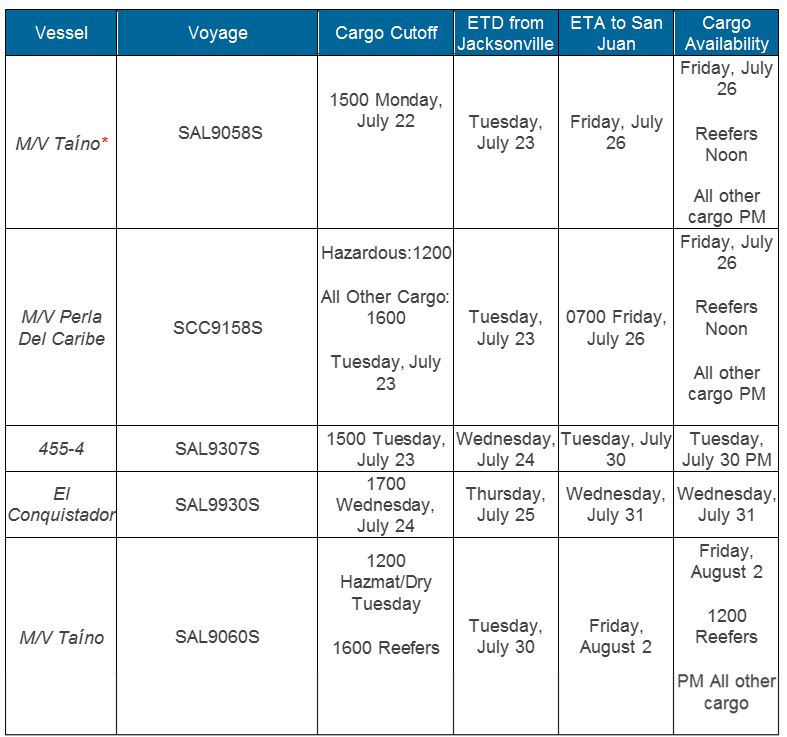 *Please note: The San Juan Terminal is open on Saturday from 0700-1100
NORTHBOUND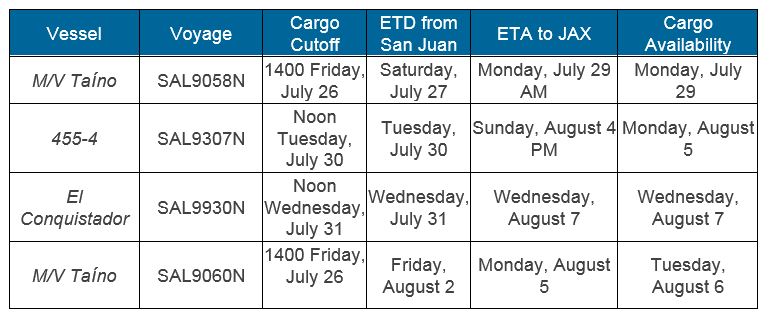 Please note that tomorrow Thursday, July 25th – Constitution Day -, is a holiday in Puerto Rico. In observance of this holiday, our Administrative offices, Car Division and Hacienda will be closed.
We will continue to provide additional updates from our team as they become available.