Update #1: El Coqui Recovery Plan – voyage SAL9057S
We previously advised a mechanical issue had delayed the sailing of MV El Coquí (voyage SAL9057S), originally scheduled to arrive in San Juan, Puerto Rico on Monday, July 22.
During routine maintenance of the El Coqui, an electrical issue occurred and is currently being repaired. As this vessel is being worked on, the following options have been quickly implemented to minimize the impact to our customers' supply chain
SOUTHBOUND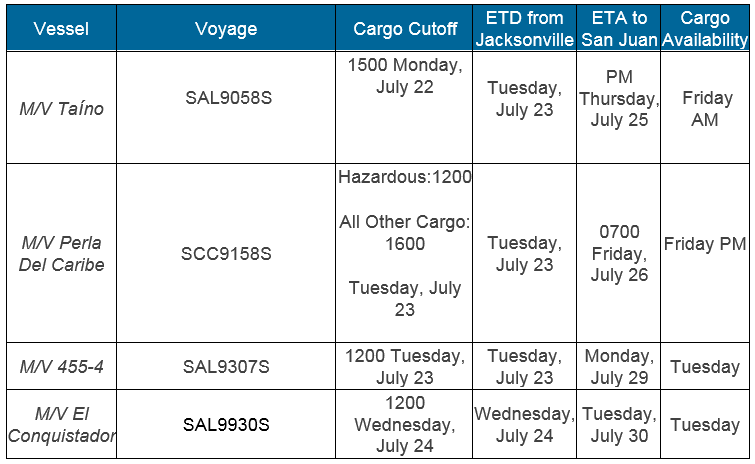 NORTHBOUND


Please note, while Thursday, July 25th, is a holiday in Puerto Rico, in observance of Constitution Day, we will schedule gate hours from 0700 – 1530 to provide additional flexibility for cargo pickup and delivery. Offices, Car Division and Hacienda will be closed on that day.
We will continue to monitor the situation, and provide additional updates from our cargo operations team as they become available.