Come join us in celebrating the Grand Opening of our new Seattle office. Doors will open at 10am on Tuesday, June 21, 2022. The ribbon cutting ceremony will commence at 11am. Lunch will be served afterwards until 1pm. This event is exclusive to Crowley employees and concludes at 2pm.
---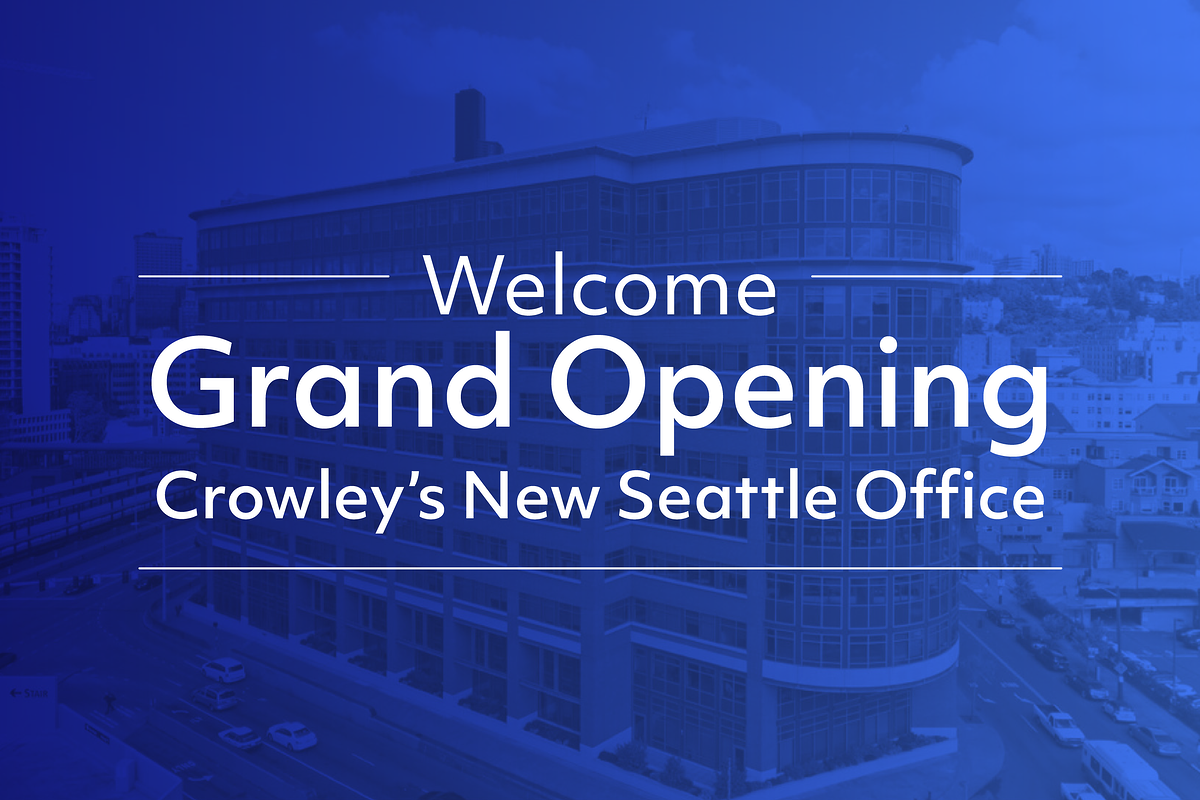 Where is this grand opening?
705 5th Ave S, Seattle, WA 98104 Floor 8
The new office is directly above the International District light rail station. Keeping in mind our Company value Sustainability, we encourage you to take public transit to the office.
Also, be sure to attend, as we will be raffling away four (4) Seattle Seahawk NFL tickets to the home opener on Sept 12, 2022 against the Denver Broncos and their new quarterback, Russell Wilson.