Rick Meidel Joins Crowley Fuels as VP and General Manager in Alaska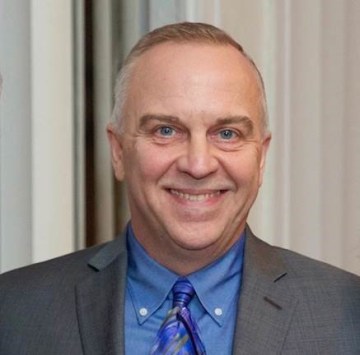 Crowley Fuels announced today that Rick Meidel has joined the company as vice president and general manager, responsible for the performance and day-to-day operations of Crowley's Alaska division. He will be based in Anchorage and report to Rocky Smith, senior vice president and general manager.
Meidel is an energy industry veteran, having spent 32 years with Exxon in downstream lubricants, retail fuels marketing, refinery optimization and natural gas and co-generation power commercialization. In addition to having extensive and varied fuels and energy expertise, he is an accomplished manager of large teams.
"Crowley Fuels had a strong 2017, and under Rick's leadership going forward we are poised to continue our success this year," said Smith. "We expect Rick to keep the team focused on safe, flawless operations and exceptional customer service while growing and continually improving the company."
Meidel said he is looking forward to this new phase in his career, and will bring energy, enthusiasm and insight to Crowley's Alaska fuels team. Throughout his career, he has volunteered his time to community organizations and at-risk youth mentoring. He earned a bachelor's degree in electrical engineering from Washington University in St. Louis.
Crowley Fuels is a leader in the fuel industry, providing transportation, distribution and sales of petroleum products to more than 280 communities across Alaska, and liquefied natural gas (LNG) sales, distribution and engineering services primarily in Alaska, the Caribbean and Central America. Other Crowley business units in Alaska support the energy industry on the North Slope with summer sealifts of large production modules, offshore engineering, and various marine transportation services.