Crowley Celebrates Five Years of Honoring Veterans with Wreaths Across America
Crowley has expanded its support for veterans through its sponsorship with Wreaths Across America (WAA) for the fifth consecutive year. This partnership is a testament to the company's commitment to honoring the nation's past and present service members.
Building on previous years, Crowley is contributing an estimated $70,000 through wreath sponsorships and in-kind transportation services as well as expanding its philanthropic and volunteer support to Alaska and South Florida. By leveraging its logistics capabilities and Crowley Cares community impact program, the company plays a crucial role in ensuring thousands of wreaths reach their intended destinations in time for National Wreaths Across America Day on Dec. 16.
Since 2019, Crowley has served as the primary WAA sponsor for Puerto Rico, sponsoring and delivering thousands of wreaths to honor the service of past veterans and their families interred on the island. Since then, the company has continued to expand its service to sponsor and transport wreaths to Philadelphia and Jacksonville, Florida. This expansion epitomizes the company's commitment to supporting the needs of the U.S. military, families and veterans through helping WAA reach as many veterans' gravesites as possible, ensuring that their memory and sacrifice are never forgotten.
"Wreaths Across America's purpose resonates deeply with our people and company values. As an employer that recognizes the value of veteran employees and supports warfighter readiness through supply chain services, we are honored to be a part of this incredible initiative for the fifth year in a row," said Shiju Zacharia, senior vice president and general manager of Crowley Government Solutions. "By continuing to expand our partnership, we are reinforcing our commitment to our active-duty military and current veterans, as well as paying tribute to the legacies of past service members."
In addition to providing logistics solutions, hundreds of Crowley employees, many of whom are reservists, veterans or military family members, participate in the annual wreath-laying day ceremonies across the nation.
"This year, thanks in part to support from generous partners like Crowley, Wreaths Across America hopes to honor nearly 3 million servicemembers laid to rest with the placement of a veteran's wreath. We will remember them by saying their name out loud, while teaching our children about service and sacrifice," said Karen Worcester, WAA's executive director. "Crowley's growing commitment to this yearlong mission is making a positive impact in the communities where their employees and customers live and work. We are proud to be a program worthy of their support."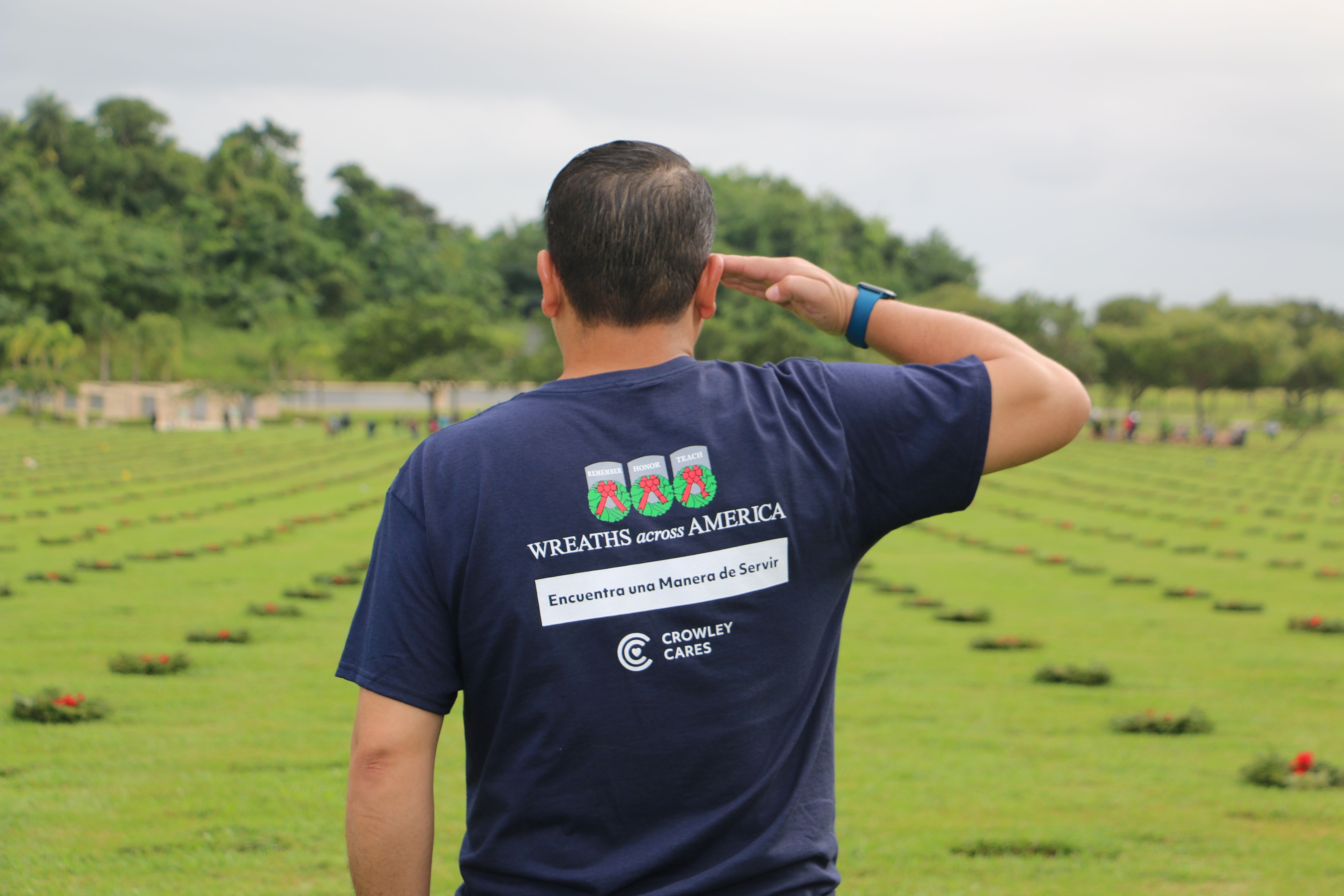 To learn more about Wreaths Across America and to sponsor a wreath for a veteran in Puerto Rico, Philadelphia, Jacksonville, Anchorage, South Florida or another location, visit www.wreathsacrossamerica.org/crowley.