Crowley Awarded Prime U.S. Contract Position for Technology, Strategic Services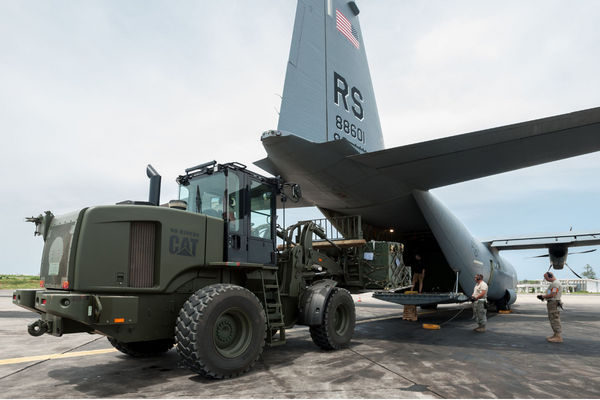 Crowley has been selected to be on the Multiple Award Schedule (MAS) by the U.S General Services Administration (GSA), reflecting the company's growing capability to strategically support the U.S. government and military mission-readiness around the world.
With this selection, Crowley Solutions is now able to provide government clients with information technology services, management consulting, and supply chain consulting at the highest level in its history.
Crowley Solutions provides supply chain, energy, maritime and technology expertise and services for various state and federal agencies, particularly the U.S. Department of Defense (DoD). The company manages Defense Freight Transportation Services – one of the U.S. government's largest logistics services for military and government agencies – under contract to the U.S. Transportation Command.
"The MAS awarded to Crowley demonstrates our capabilities to provide a full spectrum of solutions to support the essential needs of our government and military," said Shiju Zacharia, senior vice president and general manager, Crowley Solutions. "We appreciate the continued trust by the U.S. government. With our established logistics expertise and advancing capabilities to deliver innovative, non-asset based services and technology solutions, Crowley continues to advance hand-in-hand with the government and military's needs."
Key facts:
Under the MAS Program, GSA issues long-term governmentwide contracts that provide federal, state, and local government buyers access to commercial products, services and solutions at pre negotiated pricing. The GSA Schedule is structured to support the 12 large categories established by OMB under the category management approach
of smarter buying. The Schedule is further divided into subcategories and Special Item Numbers (SINs):
· 54151S: IT Professional Services
· 541614: Process, Physical Distribution, and Logistics Consulting Services
· 541611: This category mainly includes organizational design, human resources, corporate strategy, information technology strategy, marketing and sales, finances, and logistics