PRIDE Month is an important observance for the LGBTQ+ community: It's a time to celebrate the progress toward equal rights and a call to action for everyone to know that there is still work to do. Crowley's Stronger Together: LGBTQ+ Alliance employee resource group is using this month to celebrate and examine authenticity in the workplace.
Anyone can relate to the basic need to be authentic with others, but this can be a particular challenge for the LGBTQ+ community. At work, if someone who identifies as LGBTQ+ feels they can't safely and openly be themselves, they have to pretend to be someone else. That's where psychological safety comes in.
Safety lives across all our values and is core to everything we do at Crowley. Within it, psychological safety is critical, as it means a person can show up and be oneself without the fear of being authentic at work.
Freedom to be yourself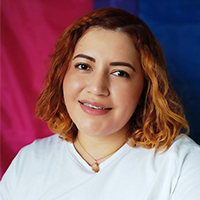 For Crowley's Diana Ortega, senior analyst, business technology, the power of authenticity in life and work is undeniable. She says, "Being 'authentically me' has been quite a journey. I've always known that I was a part of the LGBTQIA+ community, but there was a time when I didn't feel like I could be myself. I was afraid of what people would think of me. Would they accept me? But in the company of people like me and allies of this cause, I felt safe and finally embraced who I am. Now I choose not to hide anymore. I'm happier than ever, I'm free and I let the world see me with all my colors."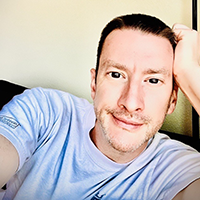 Authenticity takes self-awareness. We must know ourselves before we can be authentic with others. It takes trust, belonging, willingness, vulnerability and courage. Mark Curtis, Crowley Shipping's director, emergency preparedness, shares his take on freedom. "It took me a long time to allow my authentic me to come to the surface. It wasn't until I worked onboard the ships that I was away from the influences of family, friends, religion, etc., that I felt comfortable enough to let the authentic me appear. The one who had been terrified and in hiding but desperate to be seen, heard and loved. Once I learned who my authentic self was, I never wanted to be another version of myself again."
Allies come in different colors and backgrounds
Allies don't have to identify as LGBTQ+ members to support their community. This journey can often take a lot of conscious effort, overcoming self-imposed or cultural bias in the name of helping others to have a psychologically safe space to be themselves.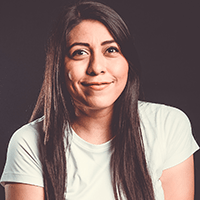 Wendy Diaz, employer brand strategist at Crowley, shares her journey as an ally: "One of the hardest things I went through was to override cultural bias. In Hispanic culture, there's a lot of taboo around the LGBTQ+ community and conflicting thoughts about the false narrative surrounding the community or social pressure to not get involved. It's tough to detach yourself from ingrained negative connotations like that. However, I faced those thoughts and made a decision that being respectful, inclusive and providing a safe space for others is more important and meaningful to me."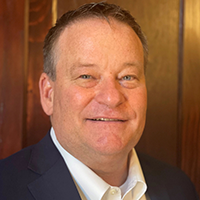 For Crowley's Senior Vice President and General Manager, Logistics, Brett Bennett, who also serves as a sponsor of the Stronger Together employee resource group, engaging with the LGBTQ+ community has been a great learning experience. He said, "I was apprehensive at first as my knowledge of the community was limited. I thought there might be areas with which I was not personally aligned. However, our community leaders, Em Glavan and César Vásquez supported my journey. I thank them for their engaging leadership and for allowing me to learn and grow as a person and leader. Thanks to the collaboration with the employee resource group, I am much more aware of the LGBTQ+ community and its challenges. From the start, I knew that to create a vibrant, inclusive and driven culture at Crowley, I needed to ensure all employees could come to work as their genuine selves and advance their careers, free from discrimination or ridicule. The commitment of our employee resource groups is helping strengthen our great culture."
Three simple actions to lead with authenticity
Wherever we work, we have an opportunity to lead with authenticity and use our influence for the better. Crowley's Stronger Together: LGBTQ+ Alliance recommends the following actions to support the inclusiveness and authenticity of the LGBTQ+ community in the workplace:
Know that by speaking up and engaging as an ally, you could save someone in the LGBTQ+ community from the pressure of outing themselves when they don't want to or supporting them to face less pushback than somebody else would.
Be proactive in learning. Prioritize learning from the shared experiences of LGBTQ+ people, whether it's your peers or employee groups.
Don't be afraid to make mistakes as an LGBTQ+ ally in your journey. However, hold yourself accountable to learn from them.
Stronger Together is committed to growing the visibility, leadership and development of the LGBTQ+ community with the support of the Crowley organization. Our company's goal is to foster a culture that is honest to our values and champions diversity of experiences and inclusion of perspectives while encouraging innovation. We have many opportunities available where your skills, knowledge and experience can move the world forward.