At Crowley, we are constantly looking for innovative ideas, and we believe rising talent can make a difference in our industry and the communities we serve. For college students with internships, what remains with them after completion are the lessons that guide them to their next career development step – and our industries' advancement.
Building up a career can be equally challenging and satisfying. According to Freemont University, studies have proven that a college degree is one way to start a career, but along with a degree comes the need for training and experience. That's where Crowley's internship program comes in. At Crowley, we focus on hands-on experiences in finance, data engineering and science, maritime roles, marketing and communications and other parts of the company.
We provide our interns with daily and weekly projects, mentoring sessions, job shadowing and the ability to exchange ideas with other team members plus tailored experiences that benefit their development.

Crowley's internship program is designed to advance interns' talents and knowledge and combine them within our organization's purpose while supporting the development of the career they're looking for. It's much more than a job title, our interns will most importantly learn about themselves — their skills, strengths and other development areas.
Why intern in the transportation industry?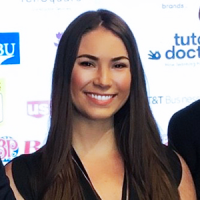 The transportation industry is competitive and constantly growing. As part of it, we help the planet stay connected by moving the things that make the world move forward. 2015 intern and Crowley digital marketing specialist Erin Fouraker chose our industry because of her interest in global business. "The logistics industry is not limited to those studying transportation and logistics. Whether you're interested in marketing, accounting, operations or logistics, there's a place for you within the industry and at Crowley."
Besides our Summer Internship Program Crowley also offers a year-long Rotational Development Program for current graduate students and has internal programs like Mentor Me that connects employees with leaders of their choice within the organization to be mentors and help them develop key professional skills.
Fouraker recommends, "My advice for upcoming interns is to focus on identifying your professional interests during your internship and connect with fellow employees who are experienced in that area. Never be afraid to reach out to others to learn from them. Mentoring is a fantastic opportunity to ask questions and learn from experienced leaders."
Not all internships are the same
Crowley's culture is unique, and our interns experience a safe and welcoming environment for three months—and learn from talented teams. When looking at internship programs it is important to keep in mind that it's about learning and experiencing real-world work to unleash your talent and find new things you didn't know you were great at.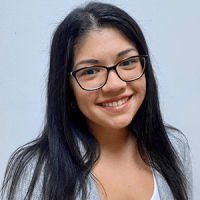 "I started in the corporate communications department helping to keep our employees all over the world connected and informed. Doing that exposed me to all of Crowley's business units,"", said Erica Ho, who served as an intern and now is a business development specialist in our government solutions. "Knowing nothing about the logistics industry was tricky, but I had the best team to teach me how to succeed in this field. I currently create relationships with IT companies to leverage Crowley in the federal sector as an experienced provider of tailored Government Solutions."
Working within an international organization like Crowley brings students and professionals incredible opportunities to communicate and collaborate with co-workers that have diverse backgrounds. This makes the experience much more dynamic, allowing interns to expand their understanding of teamwork.
Aaron Archer started as an intern in 2019 and is now a permanent analyst, info security, whose internship experience was eye-opening and fun. Archer's internship in our IT Department gave him insight into what end-user services are like and by collaborating with other areas the interest in his ideal career in the cyber security field was reinforced.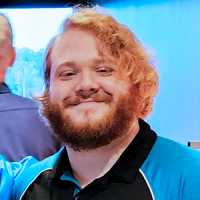 "From intern-specific events all the way to my individual projects and initiatives, not only did I get to gain valuable skills and experience, but Crowley also provided fun activities such as facility and vessel tours, group lunches and other collaboration events, Archer said. "During my internship, I was sent to Puerto Rico to support our computer refresh project which was a fantastic experience and one I will keep with me for a long time."
With a daily commitment to innovation and collaboration, our diverse team of more than over 7,000 people fulfill our purpose while embodying our core values of Integrity, Sustainability and Drive. We seek to partner with driven individuals who are ready to elevate their careers with us and help us to continue our industry leadership, to challenge what's possible and to embrace the power of inclusion.