Women Excelling at Building Value in Support of Warfighters
At Crowley, exemplary leadership is an essential component to the success of our organization. In recognition of Women's History Month, female leaders from Crowley Solutions, which provides government services, have shared insights into how they build value every day through learning, engagement, development, collaboration and how these efforts support Crowley's commitment to serving warfighters globally.
Deborah Lawley, Finance Director, Jacksonville, Fla.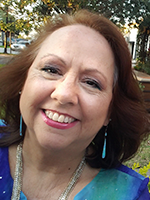 As a 32-year Crowley employee, I am all about cultivating a positive culture that will encourage growth. I've had many career opportunities in the company, each with new challenges, learning, and new relationships – which enriched my journey. I firmly believe that we all want to add value, and I work to make sure everyone gets a chance to be heard. I always say that the only people who never make mistakes are the people who never do anything. One thing we can do every day is to maintain a positive attitude and be kind. It isn't always easy, but it makes a big difference. By helping to create a positive work environment, we have stronger teams that support our overall mission and commitment.
Ashley Mann, Proposal Manager, Jacksonville, Fla.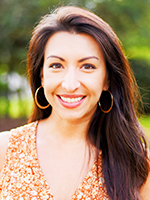 Crowley has given me numerous opportunities for growth, both professionally and personally. I have fantastic support and a development system that allows me to receive additional training to advance my career. More importantly, I love that our company culture lets us participate in different projects and collaborate with teams outside of our everyday job description. Crowley and its leaders nurture a flexible, collaborative environment that brings together a diverse group of skills, perspectives, and knowledge to create innovative solutions that win business and ultimately serve and support the warfighter.
Mollie Stitt, Senior Transportation Specialist, New Cumberland, Pa.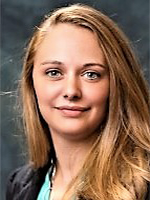 As a member of the northeast regional team, I enjoy the daily challenge of providing exemplary support to the Defense Freight Transportation Services – one of the largest logistics contracts awarded by the U.S. government — and Crowley. Focusing on developing and growing strategic partnerships, it's essential for myself and my team to continually identify cost-saving and process improvement opportunities. Crowley's collaborative culture allows me to bring my unique perspective and energy to develop creative solutions. As we engage daily with the customer and our partners, we continually strive to meet the forecasted and last-minute demands of our sites and accounts. I am also involved with the Women in Trucking organization, planning regional events and serving on the chapter formation task force. From creating and refining the onsite program at the New Cumberland Army Depot in Pennsylvania to developing peer-to-peer training solutions, it is an honor to work for Crowley every day to support our government services and the men and women in uniform.
If you're interested in joining our high-performing team, view current opportunities on our Careers page.
Learn more about our government solutions, www.crowley.com/government.