Past Performance: American Petroleum Tankers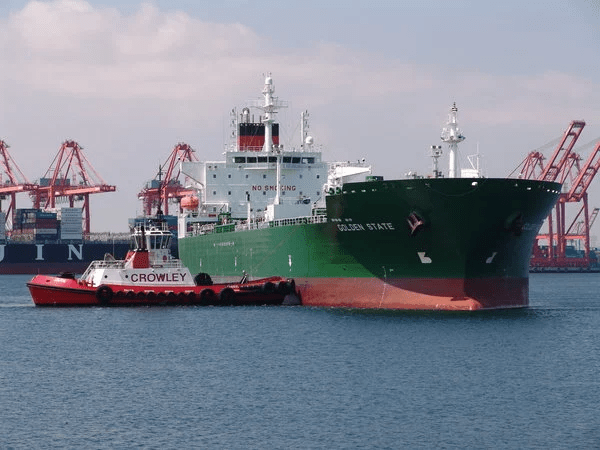 Introduction:
Today's challenging economic climate has only reinforced the need for businesses, including shipping companies, to operate at maximum efficiency, while maintaining a commitment to safety and environmental awareness. Faced with this new financial reality, many ship owners have decided to divest themselves from the ship management business, instead looking for partners in whom they can entrust many of the day-to-day operational details, leveraging the 3rd-party expertise while reducing their own overhead.
Challenge:
The bankruptcy of U.S. Shipping Partners in April 2009 presented the Blackstone Group with a problem. As the financial backer in a shipbuilding venture that would ultimately deliver five petroleum tankers, they were suddenly in need of a partner who could manage the project. NASSCO had already delivered two ships, but three more were scheduled for delivery through 4Q 2010, with an option for four more. At that point Blackstone was left with nobody to help oversee construction, as well as the actual management of the assets upon delivery. The venture looked to be in a precarious position.
Solution:
In July 2009, we entered into a partnership with American Petroleum Tankers (APT). They chose us not only because of our expertise in the area of Jones Act petroleum transport, but also due to our sterling safety record and commitment to ethical operations. By the end of 2010, all five of the originally contracted vessels will be at sea and transporting product. A major benefit that resulted from the partnership is that APT hasn't had to add personnel to execute this new venture, instead relying on us for virtually every aspect of operations. Through the combination of various Crowley resources and utilizing economies of scale, we've been able to provide a more cost-effective management solution for APT's tanker assets than they originally could have.
People:
With over 35 non-Crowley vessels under management, our Ship Management business is a shining example of our team approach. In the case of APT, we were able to leverage our Project Management and Petroleum Transport skills, two capabilities that helped seal the partnership. Conversely, we've been very successful at completely segregating competing businesses within Crowley, giving partners like APT the confidence that we'll be managing their assets with the same care and expertise that we bring to the management of our own vessels.
Read more about life onboard these tankers as they deliver products coast to coast in the Crowley Connections article Anchors Aweigh.