One Solution to Puerto Rico's Energy Crisis is LNG Microgrids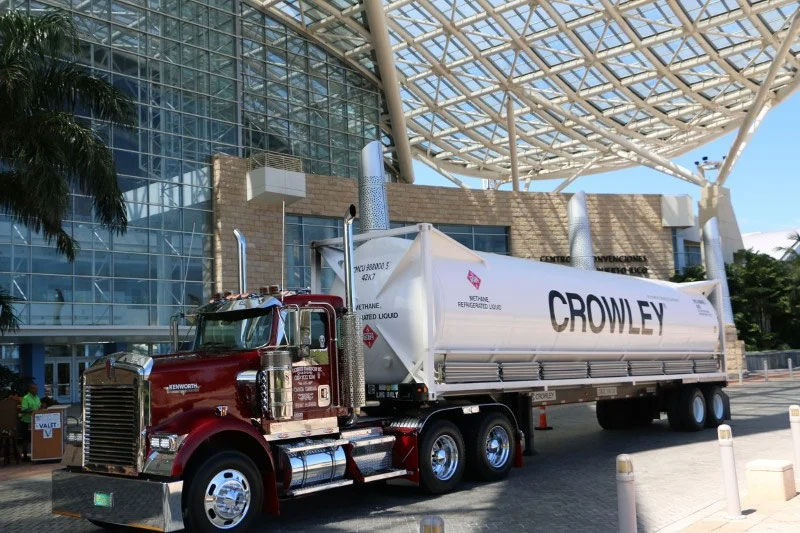 Since Hurricane Maria devastated Puerto Rico's power infrastructure and left thousands without power when it made landfall in Sept. 2017, island residents have asked what can be done to help prevent a similar energy crisis in the future. One solution lies with the privatization of utility power in Puerto Rico, but relying on powerlines as a single energy source still leaves the island vulnerable. For this reason, many are considering a new resilient energy solution in the form of on-island microgrids powered by environmentally friendly, abundant and affordable natural gas.
Microgrids Defined
Before explaining this solution, it's important to provide a microgrid definition. A microgrid can be comprised of one user up to a small set of electrical users who self-source local power via a variety of methods, including natural gas, generators, batteries or more. A microgrid requires users to source energy independently of the island's main power grid, which allows it to run autonomously. Among other benefits, this lowers the risk of operations being interrupted when large-scale power outages occur.

How Microgrids Work
For an LNG microgrid to work, commercial users must first convert all or some of their operations from diesel and electric power to natural gas or another alternative source. While there is no right answer for what is the best fuel type for any one user's operation, it is recommended to become familiar with the advantages of converting to natural gas. Natural gas, which is delivered to users in a liquefied state, powers businesses with green energy, is available in abundance and is proven to make operations more efficient.
Businesses in Puerto Rico, or anywhere in the Caribbean or Central America, considering conversion to a liquefied natural gas (LNG)-powered microgrid should consider contacting an LNG company like Crowley for a consult. We specialize in helping commercial power users decide if LNG is the optimal solution for an operation, can provide engineering to convert power systems, can offer LNG storage, and the company has the international supply chain, equipment and sourcing contracts in place to deliver a steady, resilient and affordable stream of natural gas to power your business.
That assurance extends in times of crisis, too. Crowley has served Puerto Rico with shipping and logistic services for more than 60 years. In the aftermath of Maria, Crowley's more than 300 union and administrative employees resumed services and reopened company facilities, including a warehouse and the Isla Grande terminal, just two days after the storm passed. Within hours of the U.S. Coast Guard reopening the harbor in San Juan, Crowley began discharging government, relief and commercial cargo from vessels to support relief efforts on the island. Read the full details of our support to Puerto Rico following this storm here. This demonstrates that even in hard times, customers can count on Crowley as an LNG carrier for an uninterrupted supply of LNG energy.
Crowley has the LNG for any microgrid application, and can work with customers engineering or power grid provider to come up with the right solution. For more information about Crowley's LNG services or to contact an LNG representative, click here.