Managing the Dynamics of the U.S. Truck Market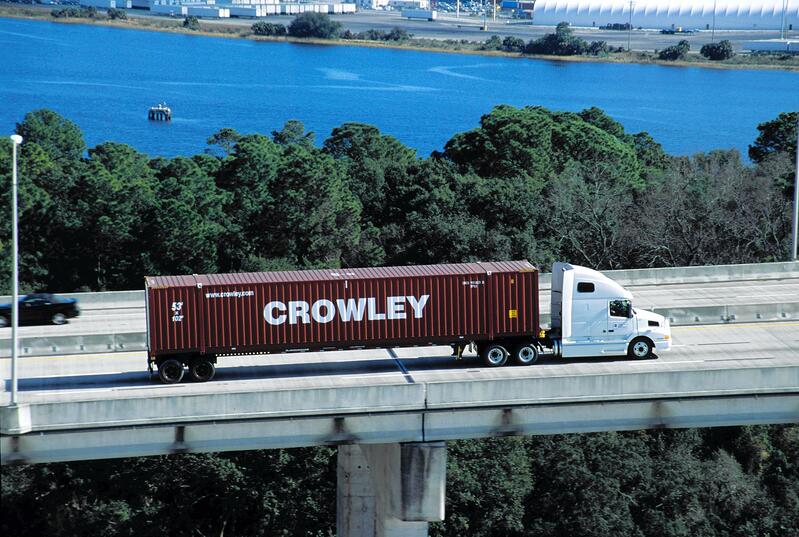 Our industry continues to face significant challenges relative to the land transportation portion of the U.S. supply chain. The movement of goods consumed in the U.S. continues to rely heavily on trucking. A report from the national online freight marketplace survey company DAT Solutions indicates that for the second week in May, there was only one truck available for every 6.7 loads of cargo, creating an imbalance in truck supply and demand.
This increase in demand has affected the trucking market in parallel with a congested rail network and new federal safety regulations for drivers. The combination has exacerbated the supply and demand imbalance, and impacted trucking services pricing. Driver shortfalls are expected to surpass 63,000 positions this year. According to DAT Solutions, shipping costs for dry van cargo sit at $2.16 per mile, or 51-cents higher than a year ago.
In light of these industry-wide dynamics, we have developed the following initiatives to improve efficiencies in our trucking operations, which include restructuring the way we dispatch, pay, communicate, and collaborate with our trucking partners:
Make quick payments within 48 hours to our trucking partners after receipt of Proof of Delivery (POD).
Guarantee daily and weekly truck rates to improve utilization and geographic coverage.
Collaborate with our over 400 carrier truck partners to provide coverage across the U.S. and Canada.
Establish relay container yards in strategic locations to facilitate on-time deliveries and hours of service (HOS) compliance.
Improve terminal gate turn times and equipment availability by deploying advanced technology and investing in our terminal operating systems.
Maximize loaded miles for our trucking partners by improving the balance of dispatchedlive loads and drop and hook lanes.
Optimize data from government-mandated ELDs to improve service levels, truck partner productivity, while providing a framework for additional driver fulfillment incentives.
Guarantee rates for our trucking partners in short haul drayage markets.
Pay premium linehaul rates to attract quality trucking partners into our fleet, and ensure premium service to our customers.    
Provide discounts and incentives for our trucking partners including fuel, tire and equipment purchase discounts; insurance premium discounts; and lease back programs to encourage truck ownership for those that may require credit or financial support.
Support veterans with training to help them enter the industry.  
Provide better, real-time visibility via our Transportation Management System (TMW & 3G) and "Go Crowley" mobile app. Both allow trucking partners to accept and complete moves in real time, attach support documentation to orders, and provide GPS load tracking.
Optimize routing, empty miles and consolidations by using our 3G Transportation Management system for full and less-than trailer loads (FTL/LTL).
Execute transactions via APIs (Application Programming Interfaces) including order tendering, status updates, POD submission, invoicing and payment with our Transportation Management Systems (3G & TMW). 
Offer our trucking partners a variety of work including ocean container trucking, over-the-road, full and less-than trailer loads (FTL/LTL), flat bed, heavy-haul and managed transportation solutions.
Match carrier capacity to regional demand forecasts to best provide trucking resources for customer demand.
All of these initiatives are designed to improve and grow the transportation services we provide to our customers within this highly fluid market. We understand that the landscape of the U.S. inland portion of the supply chain is transforming. We remain committed to flexing with this changing market in a way that increases the velocity of your supply chain, provides customers with the best overall total landed cost, and expands the value proposition we provide as your choice supply chain partner.
If you have additional questions, please contact your sales representative or the Customer Care Department at 1-800-CROWLEY.