Crowley Celebrates Women's History Month
At Crowley, exemplary leadership is an essential component in the success of our organization. In recognition of International Women's Day on March 8, and Women's History Month, some of our female leaders share their insights into how they build value every day through learning, engagement, development, collaboration and being challenged to excel by female peers.
Amanda Hebert, manager, materials management, Anchorage, Alaska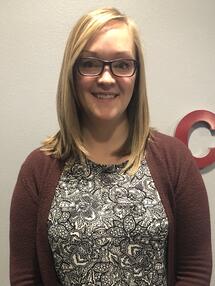 Being a learner by nature, I seek opportunities for growth through education, and Crowley has given me many opportunities to build value through it. Recently, I participated in a CliftonStrengths assessment with the Crowley Fuels leadership team. The experience was thought-provoking! The most important takeaway I learned was that, while we all have strengths, everyone's abilities are unique and beneficial.

Through this experience, I learned how important it is to recognize and capitalize on others' skills as a way of building a capable and well-rounded team. It also challenged me to assess employees' strengths and to do my best to lead them to realize their potential and mobilize their specialized knowledge and skills.
Two female leaders at the Anchorage office who set a great example and challenge me to be a better leader are: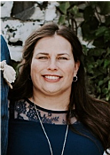 Carrie Godden, senior director, project engineering, Crowley Fuels: I admire Carrie for her leadership and dedication to her team. I have been able to observe Carrie leading a group of talented people who do incredibly essential jobs for Crowley. Carrie's leadership style is confident and generous—two attributes that I have been inspired to try to emulate.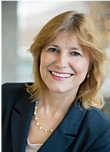 Kathy Fontaine, vice president, operations, Crowley Fuels: She confidently leads a large group of operations professionals in very challenging environments. She listens with intent and ensures that people both feel valued and know their value. Kathy is assertive and fearless and she speaks up for the best processes and procedures—no matter who is in the room.
I am proud to work with highly talented and intelligent women at Crowley. These women are leaders here at Crowley, but also in our community. As the best examples so often do, they push me to be my best self, so that I can lead with determination and integrity. I appreciate and value the challenge of working alongside them every day.
Cindy Montoya, director, freight services, San Salvador, El Salvador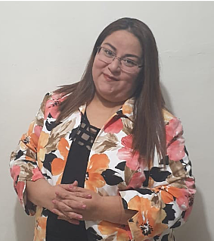 "Building value" is a powerful expression that involves conscious effort. During my 10-year career at Crowley, I've had different opportunities that have helped me build and strengthen my leadership competencies.
I was selected to participate in the Crowley Leadership Development Program (CLDP) and the Leadership Advancement Development Resource (LADR) group – an employee-led group that supports the growth of female leaders. Combined, they profoundly impact my willingness to influence others positively across the organization, and in turn elevate our customers' experience through employee engagement, support and development.
As we celebrate International Women's Day, I thought of two female leaders among my team in Jacksonville who challenge me to excel and provide me with added value:

Yvette Quevedo, director, freight services: I admire how Yvette manages complexity. Her analytical thinking and problem-solving expertise inspire me to continue to foster my own abilities. It's a pleasure to work with a talented woman like her, and I strongly appreciate all her time, dedication and trust.

Kyra Roca, vice president, freight services: As a leader, Kyra constantly demonstrates the importance of employee engagement and recognition. She is a recipient of the Thomas Crowley award, the ultimate honor in our company and some of her extraordinary qualities are strategic thinking and engagement through influence.
I feel grateful to work with these two incredible leaders and so many other talented and fearless women at Crowley.
Sheila Jurado, maintenance manager, San Juan, Puerto Rico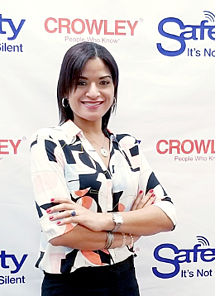 Being an active member of Crowley's Diversity and Inclusion Council has helped me build value as a leader and peer by enhancing my empathy and connection with others and strengthening my emotional intelligence. Collaborating with extraordinary colleagues from different locations and learning to respect each other's opinions or points of view has helped me become more aware that we are all different but can have so much in common.
In the end, we all want to feel valued and included at work to help Crowley excel and grow. As a leader, I ask my team to take ownership and pride in their work. We can build value if we understand the significance of our contributions to the company, resulting in an engaged team with increased performance as we're all working towards the same goal.
This journey is more rewarding when you have the opportunity to work with people who inspire and challenge you to be better. In that sense, I have the joy of giving kudos to two amazing female leaders in our Puerto Rico office who have helped me build value: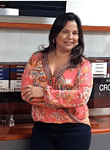 Samantha Bermudez, director, HR & labor relations: Samantha is a fearless leader who gives 100% to everything. She excelled as senior account executive for 18 years in Puerto Rico before accepting a completely different role, without hesitation, and then eight months later, transitioning to her current position. I admire her self-confidence, curiosity, learning skills, and ability to talk and listen to employees.

Jennifer Cruz, director, equipment control & freight services: Jennifer is a remarkable example of when you've set your mind to grow, nothing will stop you. I admire how her dedication and effort have helped her build her career at Crowley. She's always learning, open to opinions, and looking for ways to improve.
I am very proud to work at Crowley where I'm surrounded by female leaders with great dedication, perseverance and integrity who are high performers not only in their jobs but in their personal lives. They inspire me to be better and lead me to excel which brings value to me every day.
If you're interested in joining our high-performing team, view current opportunities on our Careers page.