Crowley Celebrates Native American Heritage Month
With a large presence in the state of Alaska, many members of our Crowley Fuels team are Native Alaskans from the many villages and communities that span the state, or Native American.
So in honor of Native American Heritage Month, we reached out to some of our employees and asked them to share with you the influence and impact their heritage has had on them and their careers.
As a company that understands how diversity is a key ingredient to high performance, Crowley is proud to employ people from many backgrounds and cultures. Their different ideas and perspectives bring innovation and teamwork to our company's work every single day.
Carrie Godden, Sr. Director, Facilities Engineering, Anchorage, Alaska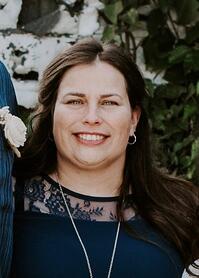 Born and raised on the Dakota Yankton Sioux Indian Reservation in South Dakota embedded me with a strong sense of community, culture, and tradition. With a broad sense of family, this culture has helped me bond and embrace many different types of people throughout my life, which has extended to my professional career as well. It allows me to have a unique appreciation for the various and innovative ways people add value and positively impact an organization and work in diverse ways. It has also given me an appreciation for the distinctive nuances of the indigenous peoples of Alaska and the challenges associated with living in our remote communities.
As the Sr. Director, Facilities Engineering & Maintenance for Crowley Fuels Alaska, I have had the privilege of working with people from all over Alaska and afar. Crowley Fuels has a workforce that is approximately 15% American Indian and Alaska Native and an even larger percentage of employees that have been raised within the many villages and communities that span multiple cultures within the state; the contributions of this workforce are vital to our success.
Our company's core values and the values held most dear by our diverse heritage are closely aligned, allowing for Crowley and native cultures to be shared hand in hand: shared stories, passing wisdom and lessons learned to younger generations, family values, sharing traditions, kindness and compassion to care for each other like family, teaching and advancing of knowledge, and honoring the values that enrich our lives at home and work.
Jerry Jung, Foreman, Bethel, Alaska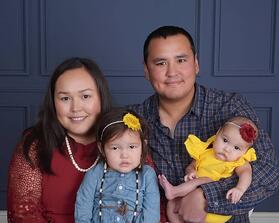 Waqaa (Hello),
My Yup'ik name is Ullirneq and I am the foreman of the Bethel, Alaska, terminal for Crowley Fuels. I started my career with Crowley 15 years ago as a semi-skilled laborer and worked my way up to where I am today. After graduating high school, my first job was at the Bethel tank farm.
I am a Yup'ik Eskimo and grew up in the small village of Napakiak, Alaska (population 300). Most people in the southwest rural Alaska villages are Yup'ik and we speak our own language called Yup'ik, which has been passed down for generations. Growing up in a village, you get to know everyone very well because everyone is helpful and supportive of each other.
My Native American heritage has a huge impact on my job.
The community of Bethel and the 56 surrounding villages rely on gasoline and diesel fuel to survive. Gasoline to power our snowmobiles and outboard motors to go subsistence hunting and fishing since grocery stores and restaurants are very expensive. And diesel fuel to heat our homes during the long, cold winters. Helping to provide these services to those in rural Alaska has been a part of my life since I can remember.
Growing up, my father owned and operated the gas station and small engine repair shop in Napakiak. I remember selling gas to customers with snowmobiles and boats, cleaning the shop, and passing tools to my dad at the Napakiak Marina. As I got older, I helped him transport gasoline to Napakiak from Bethel via the Kuskokwim River. In winter, we drove on the frozen river with a pickup truck and 500-gallon tank. In summer, it was with a 28-foot aluminum boat and two 500-gallon tanks. We would buy the fuel from Bethel Fuel Sales, which is the very same place that Crowley operates in Bethel today.
Customers rely on Crowley to provide the gasoline and diesel fuel they need to live. We get customers from all over the Yukon-Kuskokwim delta who come to us for their fuel needs. Because I've lived in the region my whole life, I understand how vitally important it is that they get these products delivered on time.
Crowley's commitment to safety is part of our shared culture. We live safety at work every day and take it home with us as well. We all want to do our jobs and go home to our families every night, unharmed, and the company provides us with the required knowledge and equipment to do that.
Growing up in a small village where everyone helps each other out has had a great impact on how and why I do what I do. I love that my job allows me to help the community and surrounding villages that I've been a part of my whole life.
Quyana Cakneq (Thank You Very Much)
Catalina Iputi, Tank Farm Operator, Juneau, Alaska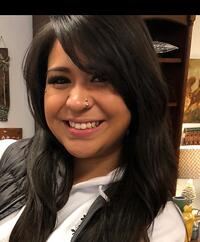 I am Alaska Native and Filipino, but come from a background of many other wonderful cultures. Growing up, I experienced and embraced many different traditions of the Alaska Native, Caucasian, Polynesian, Filipino, and Hispanic cultures that all helped shape who I have become today.
Being part of the Alaskan Native community especially has shown me the importance of passion, loyalty, respect, growth and pride. These are values that I'm able to bring with me to my work and know that they are appreciated and shared.
Since the beginning of my employment with Crowley, I have made it a point to grow by taking advantage of every available opportunity the company has provided. I aspire to reflect passion in all that I do and share my heritage with those around me by encouraging them to have a sense of pride in themselves.
As a Crowley employee, I work hard to assist my fellow coworkers in all day-to-day functions and strongly advocate for teamwork and unity within our worksite while ensuring my actions respect my colleagues, customers and associates.
I am proud to be part of such a beautiful culture that encompasses tradition and promotes strength and community.
If you're interested in joining our diverse team, view current opportunities on our Careers page.