Crowley Celebrates Military Appreciation Month – May 5, 2020
National Military Appreciation Month (NMAM) has been celebrated since 1999 in the U.S. to commemorate, recognize and honor former and current members of the U.S. Armed Forces who served, fought and sacrificed for the nation. At Crowley, the influence and contributions of military members and veterans provide immense value as they instill valuable knowledge and experience across the organization. This month, we're proud to share some of their personal stories and insights about the impact their military service has had on their careers.
Wally González, general manager, strategic accounts, Crowley Solutions government services
Branch/service: 24 years in the Army as a transportation officer and logistics officer, retiring as a lieutenant colonel
Accountability Across the Organization
In the military, a lot of responsibility was given to me right off the bat. I was responsible for more than 40 soldiers and related equipment immediately after graduating from college. This experience was not only eye-opening, but it taught me to be accountable for my words and my commitment to the team, as I was responsible for them. I also learned to motivate them and carry myself with greater confidence. In the military, there's no room to drop the ball, you have to be sharp 24/7 as the sense of urgency is high all around.
I'm a transportation officer by trade. I've been able to transition to my professional civilian role serving the government customers based on my 24 years of military transportation and logistics experience for our military. One of the stronger skills I developed through the military is my thought and decision-making process, having the ability to quickly break down a problem statement and narrow down what's truly needed to create solutions.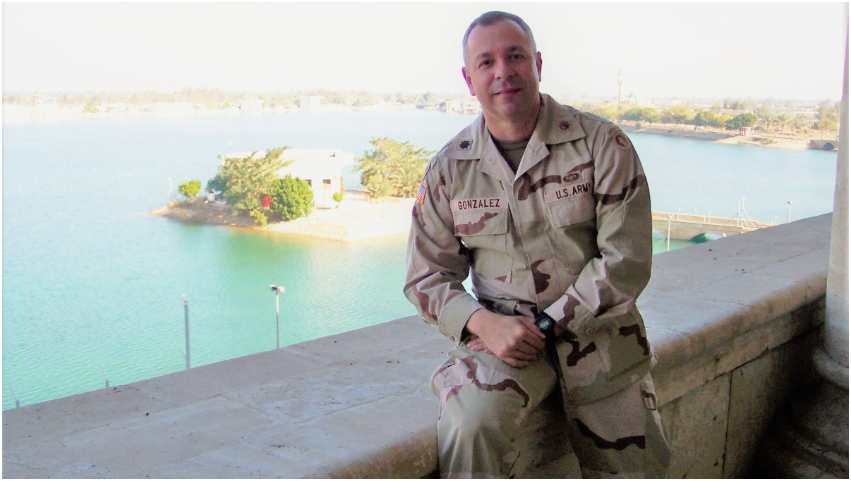 Serving Our Customers' Mission
After I retired from the military, I worked as a contractor at the Defense Logistics Agency (DLA) headquarters. Working and understanding the Federal Acquisition Regulations (FAR) is an opportunity that not many people get to have and one that ultimately brought me here to Crowley Solutions.
In any business, understanding the customer is the key to everything, and the main concern is what they need. My approach is focusing on anticipating those needs and building the relationships to bring the best solutions possible with a unique sense of urgency, something that I learned through my support role in the Army and that I continue to apply as we serve our customers.
Family Support Strengthens Performance
There are a lot of sacrifices that family makes for you to get where you are, and this is especially meaningful in the military. When you spend 8 to 10 years deployed during 20 years of service, your family and spousal support are crucial for your success. They are the ones doing a lot of the hard work when you're gone. I'm grateful for having that support, as my family is a vital part of my achievements and where I am today.
Learn more about the government ship management services that Crowley Solutions offers.