Crowley Celebrates Military Appreciation Month – Julius Richardson
National Military Appreciation Month (NMAM) has been celebrated since 1999 in the U.S. to commemorate, recognize and honor former and current members of the U.S. Armed Forces who served, fought and sacrificed for the nation. At Crowley, the influence and contributions of military members and veterans provide immense value as they instill valuable knowledge and experience across the organization. This month, we're proud to share some of their personal stories and insights about the impact their military service has had on their careers.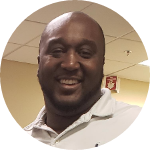 Julius Richardson, talent acquisition business partner, (Jacksonville)
Branch/service: E-5 Sergeant in the U.S., Marine Corps for 13 years, retired
Managing Uncharted Territories
My career in the U.S. Marine Corps correlates directly to the one I have at Crowley. I was a supply logistics sergeant for 10 years and then served three years as a recruiter. Looking back, a lot of the most valuable learning was in the intangibles, both my perseverance and courage were strengthened. You're presented with genuinely ambiguous tasks, and you have to work hard to figure them out and make them happen. This connects directly to what I do as a talent acquisition business partner and one of Crowley's core competencies: managing ambiguity. You have to draw from your experience and available tools to navigate uncharted territories. Even if you have playbooks and standard operating procedures, no one can really tell you how to handle every situation, and you have to be prepared for that.
I made the decision to join the military when I was 17. My family has served in every armed conflict since World War II, so it was my opportunity to follow their lead. I never thought it would take me around five continents, that it would help me understand people at a deeper level and that I would even be able to attain my master's degree in organizational leadership. Being part of the Marine Corps' 245-year history infused me with a strong commitment to become a leader personally.
Agility and Trust in the Military and Recruitment
When I was deployed in Kuwait, I was in charge of a project where I had to organize all of the battle-damaged gear to be ready for inspection by customs agents and sent back to the US. I had to develop a plan and strategize about the available resources while balancing customer's requirements and more. The experience itself was truly dynamic, there were so many moving parts to juggle. I made mistakes and learned from them as I took corrective actions, and it taught me to be agile. It's the same when you're recruiting people for jobs; agility is critical, there are high demands, stakeholders and timely business needs.
No one wants to be in a position where it's life or death. I've experienced extreme urgency, being accountable for other people's lives as I am of my own. So, in a professional organization, I'm able to ease my customers' minds through a panoramic perspective when they believe their situation is urgent and pressing. They can trust and confide in me to get the job done, this approach has helped with my work relationships as in return, leaders at Crowley are supportive, and I can count on them.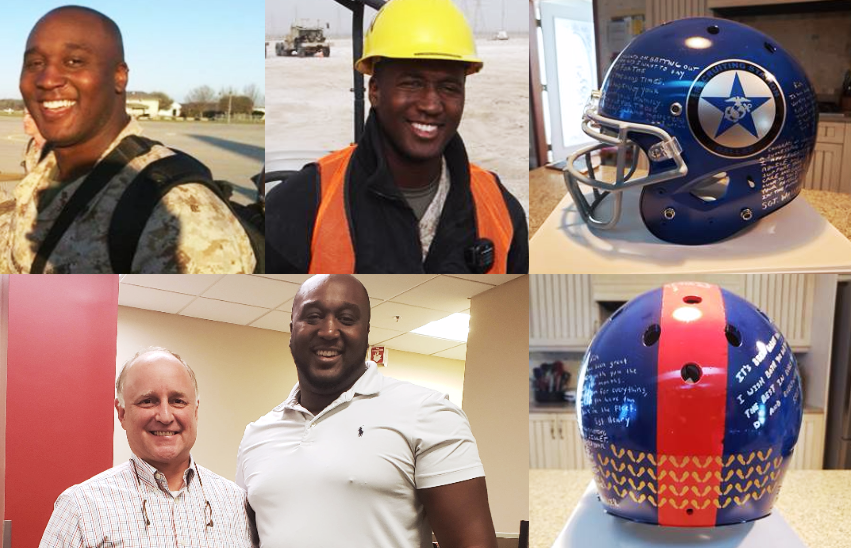 The Super Bowl and the 38 footprints
Fun and unique things happen in the military too. Two memories involving football. In 2005 I was lucky to be part of the Super Bowl XXXIX's U.S. Color Guard at the game in Jacksonville, where we brought out the nation's colors and flags. Also, as I was leaving my recruiting duty in the Marine Corps., I was given a football helmet with footprints in it that represented the 38 marines I enlisted in my three years as a recruiter. This is part of a customary tradition within the 8th Recruiting District, the unit I was assigned, and it's very special to me as the footprints represent lessons that I draw upon now to guide my career, and help people.
Learn more about the value and impacts of careers at Crowley.