Crowley Celebrates Honduran Women's Month
At Crowley, exemplary leadership is an essential component in the success of our organization. In honor of Honduran Women's Day, we've asked Jessica Escoto, Sales Manager in Honduras to share her perspective on how she builds value every day through learning, commitment, and collaboration to achieve extraordinary results.
Building Value by Developing Cultural Intelligence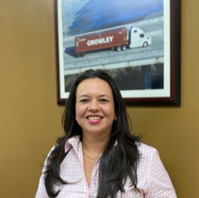 Throughout my 14 years at Crowley, I can say that I've learned something new every day. Being able to participate in our Leadership Development Program was an experience that not only helped me to build value for customers, but also gave value to my career and my leadership abilities.
Supervisors from different areas across the company participated in this program, so I had the opportunity to collaborate with groups in which the diversity of thought, culture, work, etc., taught me how important it is to adapt to changes and to different perspectives, significantly developing my cultural intelligence.
That learning, put into practice, changed my leadership completely because I focused on building stronger ties with my team, which resulted in their commitment to our work. I developed more empathy, affection, and appreciation towards people and learned to be more open. These are skills that have helped me not only in my work, but in my personal life.
For me, learning and being open to new ideas is key to building value. Regardless of the position we are in, learning must be permanent. Personally, keeping myself open and curious about situations and people helps me do my best, no matter the circumstance.
---
In that spirit, two female leaders here at Crowley challenge me to be excellent and have given me added value: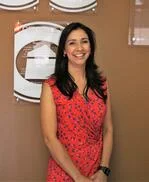 Claudia Simon (Manager, Customer Care): She is a great leader! I admire her commitment and the dedication she has to her team and this organization. She always listens to her people and is open to suggestions for improvement, which translates into customer satisfaction. Her ability to deal with complicated situations is incredible, and she has no problem recognizing the skills and expertise of her team or other departments.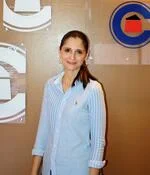 Giesy Escobar (Manager, Land Operations): What a fearless woman! She is a very courageous leader and has broken gender stereotypes for her role. She attends meetings in which she is the only woman direct report and based on self-confidence and diligence she has managed to capture the admiration and respect of the whole group. Geisy is someone with great humility who is always willing to give her best to obtain favorable results for the company.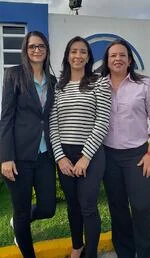 I take a lot of pride in being able to work with so many talented women in Honduras and other Crowley locations. They are leaders not only at work but also in their personal lives. These women truly inspire me. Their confidence and integrity pushes me to excel and build value with my clients and peers every day.
These women are a perfect example of the standard of leadership you can find in all of Crowley's offices globally.
If you're interested in joining our high-performing team, view current opportunities on our Careers page.