Crowley Celebrates Black History Month
Black History Month celebrates the achievements, contributions and influence of African Americans throughout U.S. history. In honor of Black History Month this year, our Crowley employee are reflecting on famous quotes from some of history's most influential African-American leaders, and explaining how the meaning behind these statements continue to impact their lives and their careers at Crowley.
We will share a new quote accompanied by employees' perspectives weekly throughout the month of February. Be sure to follow Crowley Careers on Facebook and LinkedIn to catch them all.
I really think a champion is defined not by their wins but by how they can recover when they fall.

Serena Williams
Terrance Aldridge, Manager, Line Haul Operations, Anchorage, Ak.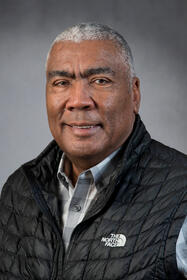 They say you can do 100 things right, but people will focus on or remember more often one thing you do wrong.
A champion is someone that acts, not reacts, in a given situation to change the outcome in a positive way. A champion accepts responsibility and doesn't place blame on others for the fall to make themselves look good. Some people look at champions as being lucky. A champion, if asked, would tell you that "lucky" wasn't up at 4:30 a.m. working to be the best they could be. A champion knows you cannot fear failure. No one wins every time.
Though this quote came from a professional athlete, the message extends far beyond the world of sports. The characteristics that describe a champion — being action-oriented, accountable and hard-working –are all ones that I strive to bring to my work every day at Crowley.
Dana Hubbard, Senior Accountant, Anchorage, Ak.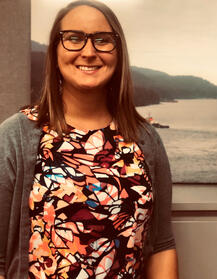 If you are always winning, you never have the opportunity to learn. When you fail or fall, you have the opportunity to learn from others who have been there. You have the opportunity to learn new skills and perspectives. But you have to be open and receptive to it.
Learning from your own past experiences and those of others, is the definition of one of our five core competencies here at Crowley, nimble learning. By being open to others' ideas and training, it makes you more approachable and a better team member. It shows you trust and respect others, along with what they have been through. And you know that they have your best interest at heart. Ultimately, it makes you a stronger individual and a stronger team
The time is always right to do what is right.

Martin Luther King Jr.
Marcia Brown, Director, Freight Services, Port Everglades, Fla.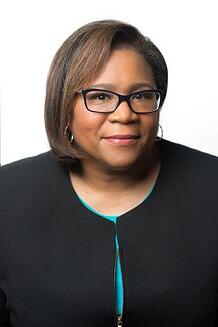 Take a moment to read Dr. Martin Luther King's quote "The time is always right to do what is right." Now close your eyes and say those words and see how they sit with your inner being.
When I did the same, I found the quote resonated deeply with me and described my own beliefs so succinctly. For me, Dr. King's words are critical to his civil rights work, and mark a very important month but beyond that, this quote describes the 365 days in each of my 32 years on this professional journey at Crowley.
We must do what is right regardless if anyone notices. We should stand up for what is right even and sometimes most importantly, if we stand alone. I have used these ideals to stay accountable for my actions which has given me the opportunity to correct or anticipate situations that may arise.
The right choice to enhance our internal and external customers' experiences will always be at the forefront of my leadership philosophy for this great company. I hope we all continue to take a moment to question if what we're doing is good, makes a difference, is on point and is right.
John Ara, Vice President, Sales and Chartering, Jacksonville, Fla.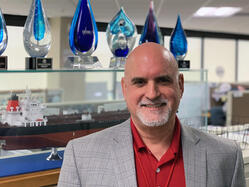 When I read the Martin Luther King, Jr. quote and relate it to our work at Crowley, my first thought is how similar the message is to a principle taught in our cornerstone culture training, Leading One Crowley. The principle of doing the right thing, even when no one is watching.
The most impactful word of Dr. King's quote is "right". During my career at Crowley, I have been given opportunities that an employee at my level wouldn't necessarily be given simply because I could be trusted to do what is right.
In my current position, doing the right thing means following through on my commitments to customers and always going above and beyond to ensure we are fulfilling our contractual obligations as an organization.
From my experiences, doing what is right at Crowley makes us the right employer, the right customer, the right coworker and the right teammate.
Change will not come if we wait for some other person or some other time. We are the ones we've been waiting for. We are the change that we seek.

Barack Obama
Paul Davis, Property Administrator, Crowley Government Services, Norfolk, Va.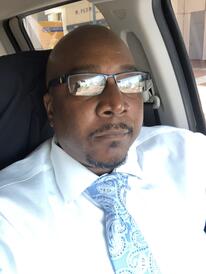 To me, this quote says do not sit in the background, scared to voice your opinion or to implement a system to make the workplace better. You never know who has been watching you and will follow your lead.
When I began my current role at Crowley six months ago, the storekeepers told me they have been scared to speak up and share ideas that could make their work better. I told them they should never feel like that and encouraged them to always share any ideas they have.
Tishlee Rivera, Director, Business Intelligence and Analytics, Jacksonville, Fla.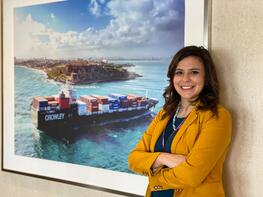 When I think of how this quote relates to my career, I pick out the key word "we." In my almost seven years at Crowley, I have worked with so many passionate and knowledgeable people who are willing to collaborate in sharing their expertise.
Our industry progressively changes and with that our solutions must stay innovative. In my time with Crowley's marketing department, we have had to fundamentally change the way we compile and interpret data to provide visibility and insights to sales. At times, the solution was not always clear at first, the timing was difficult, and the individual people did not always hold all the answers. But as my mentor always said, "chips make chunks" and we would trudge forward together gathering information, collaborating with other teams, and building towards an accurate and informative solution.
We needed each person and their unique perspective. We surely could not continue to do things as we had always done. We had to move forward and put one foot in front of the other. With one Crowley one team, ordinary people came together to do extraordinary things.
I've learned that people will forget what you said, people will forget what you did, but people will never forget how you made them feel.

Maya Angelou
Alease Kelly, Senior Human Resources Associate, Jacksonville, Fla.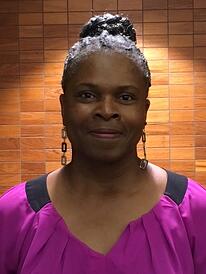 I think everybody wants to feel like they and their issues matter.
In my role, a lot of people contact me with questions that I don't necessarily have the answers to. From my own experience, I know the importance of having someone who will listen and help. So instead of turning them away or sending them to someone else, it's important to me that I own their requests, find an answer for them or point them in the right direction.
A big part of my job is administering employee recognition and rewards. I appreciate this opportunity to have a positive impact on employee experiences. To me, having a positive attitude and delivering recognition well and in a timely manner is a part of how employees will feel positively about their experience at Crowley.
Nikka Goronavic, Senior Specialist, Maintenance, Jacksonville, Fla.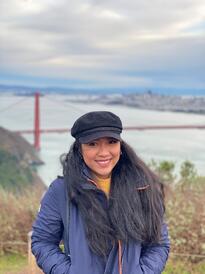 I am a firm believer that empathy is the highest form of knowledge. Successful leaders possess this trait because they are able to put themselves in the shoes of their subordinates when it comes to various situations, may it be personal or professional. Our egos can get the best of us when faced with challenging situations. As a consequence, we tend to say or do something that might affect the feelings of our colleagues.

At Crowley, we are collaborators. We work with various departments/business units all the time. I believe it is important to practice empathy when working with others because our industry can be very fast paced, and everyone can make a positive impact by having the ability to feel and share another person's emotions.