Comparing Operational Costs and Capital Expenses of Natural Gas vs. Propane for Businesses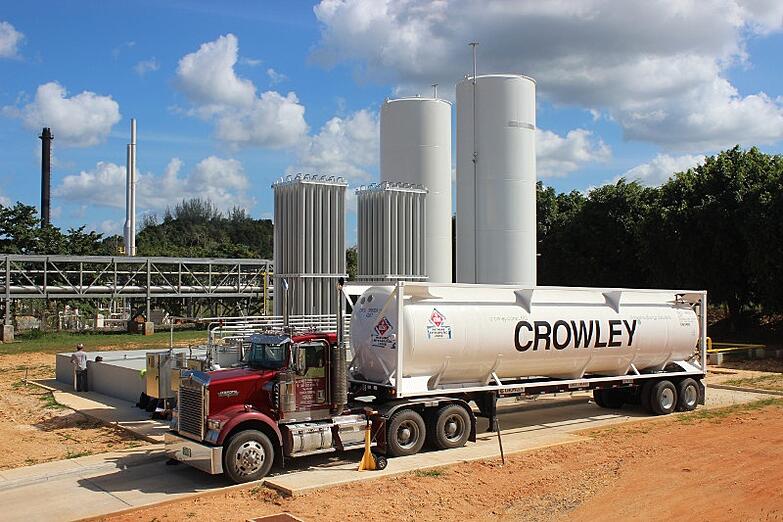 Costs of LNG vs. Propane
As natural gas becomes more available and accessible, commercial and industrial enterprises are evaluating whether to convert their operations from propane to liquefied natural gas (LNG) fuel. The benefits of using natural gas are clear: It is an abundant natural resource that burns more cleanly than other fuels. And it can be chilled and transported as liquefied natural gas (LNG) in ISO tanks throughout the U.S., Caribbean and Central America in ISO tanks for convenient delivery and installation. Yet how do the costs of LNG stack up to those of propane?
How to compare the cost of natural gas vs. propane
Any attempt to compare the operational costs and capital expenses of propane and natural gas should be done fairly and with all factors considered.
To do so, review Crowley's free white paper, "LNG vs. Propane Operational Cost and Capital Expense for Power Generation." Included is information important to any business' decision-making process, such as:
How to fairly compare the operational costs of both fuel types in clear and simple terms;
What capital expenses are required to convert, including the initial investment and installation costs;
A comparison of fuel performance;
Historical and present-day pricing of both fuel types and more.
Contact Crowley
Prefer to contact Crowley's LNG team directly? No problem. Simply call (904) 727-4258 or email LNG@crowley.com. We look forward to serving your LNG needs.