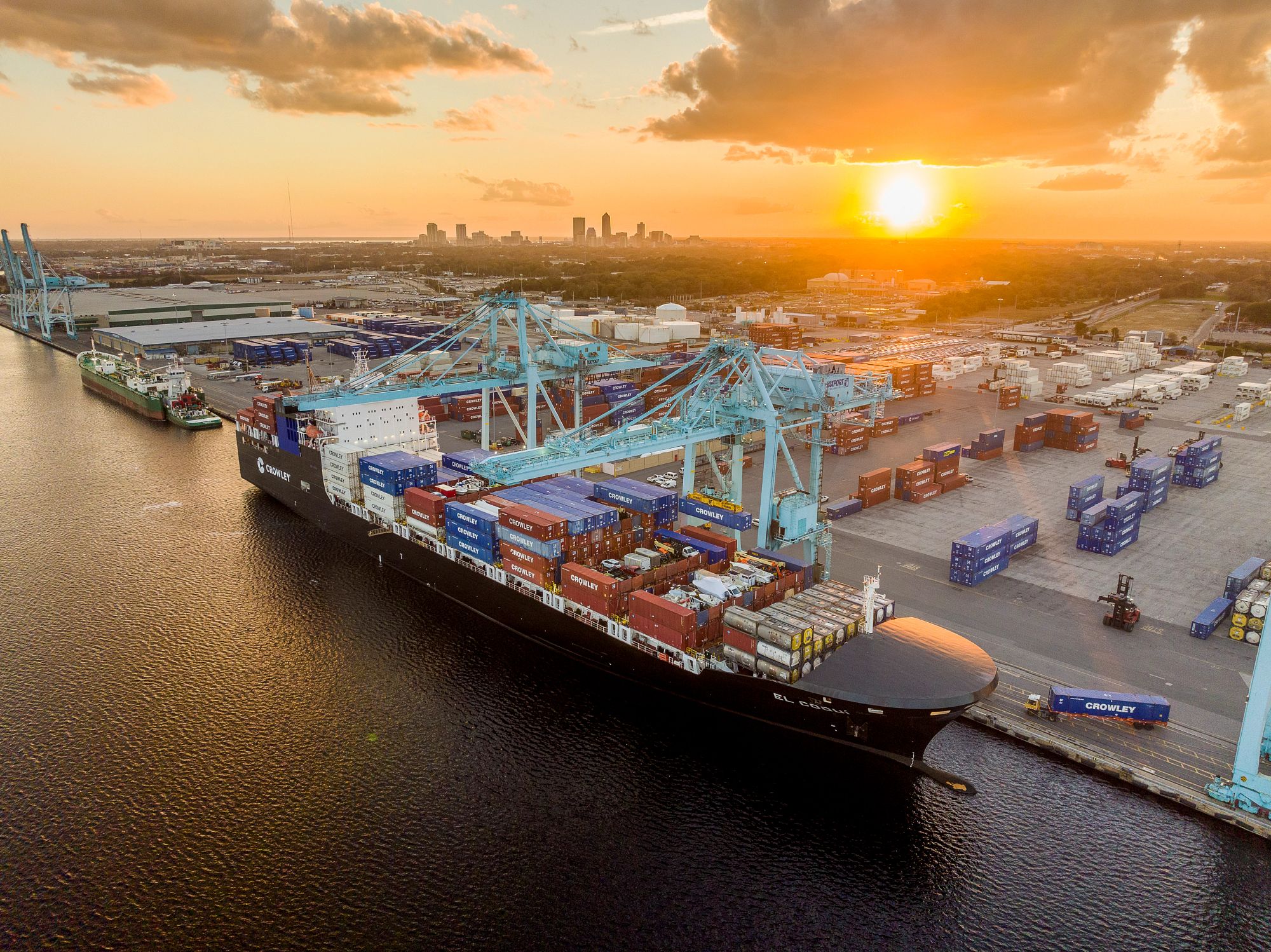 A BRIGHT SPOT FOR BUSINESSES SEEKING TO REDUCE THEIR CARBON FOOTPRINT
Welcome to Candelas
What is Candelas?
Crowley Candelas leverages key technology capabilities to light the way for advancing sustainability goals across the supply chain. It allows us to provide our customers with access and visibility to their carbon emissions as we partner in the global effort to reduce emissions within the transportation industry.
How does it work?
Crowley Candelas works by evaluating each individual node of your supply chain and allows you to see carbon emissions estimates based on different legs of your shipment's journey. It provides secured, verifies and optimized supply chain and carbon footprint solutions including:
Supply chain optimization
Carbon neutral and net-zero optimization
Smarter decisions to meet profitability and environmental goals
End-to-end capabilities
What makes us different?
We have expertise in ocean carbon footprint mapping from operating our own vessels and experience implementing alternative fuels
We provide real time carbon footprint dashboards, carbon optimization planning and carbon costing
Our analysis is based on science-based calculations (GLEC Standards)
Access to Gold Standard projects for further carbon offset reductions
Get Started
Ready to see the light? Please complete the form below and we'll send further instructions for next steps. Our team is ready to help you bring supply chain sustainability into the spotlight.