The Role of LNG-Fueled Microgrids in the Future of Caribbean Energy Projects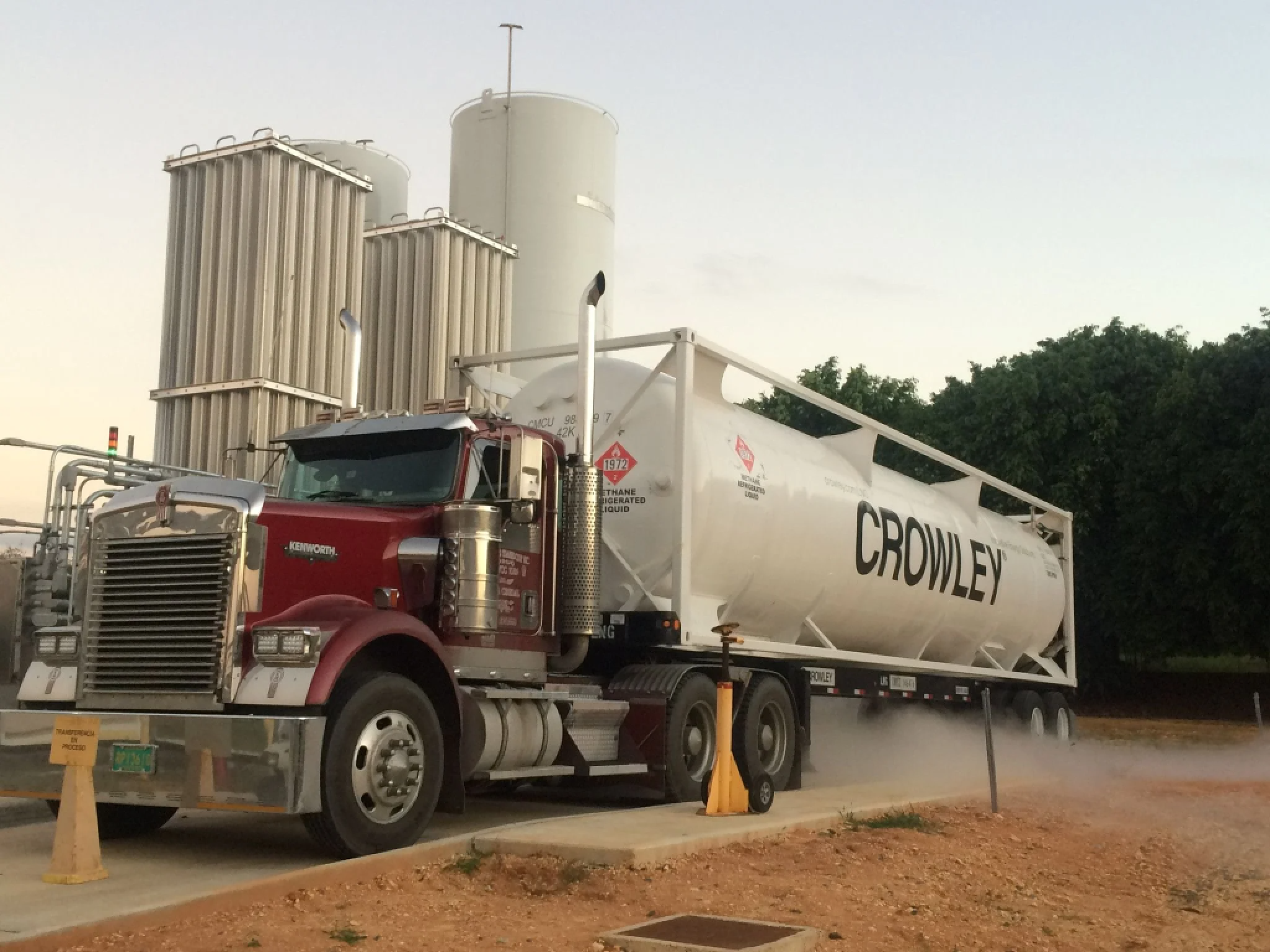 Microgrids as an Energy Solution in the Caribbean
Puerto Rico and the surrounding Caribbean is facing an energy crisis, in terms of both the high cost of fossil fuels and in the reliability of traditional power grids following storms and other weather events. One solution is for energy users to adopt alternative-energy microgrids, which can shift power from expensive and dirty fossil fuels to natural resources, and reduce users' reliance on unstable island-wide power grids. Microgrids offer self-sourced power using any mix of fossil fuels, natural gas, solar, wind, batteries and other types. Because microgrids operate autonomously from an island-wide, traditional power grid, users experience reduced interruptions due to large-scale outages and are often up and running again sooner following disruptions.
As natural gas becomes more available and accessible, commercial and industrial enterprises are considering ways of incorporating affordable liquefied natural gas (LNG) into their energy mix. As an abundant natural resource, natural gas is one of the greenest fuels and can be easily chilled and transported in ISO tanks throughout the U.S., Caribbean and Central America for convenient delivery and installation. For those who choose to take charge of their energy future, microgrids fueled by LNG or any combination of LNG and other fuel sources can reduce operational costs while increasing power reliability.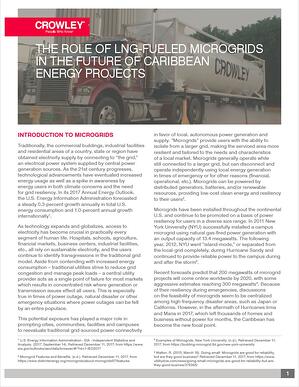 Fueling the Future of Caribbean Businesses
In this new whitepaper, Crowley explores the role of LNG-fueled microgrids for Caribbean energy projects. By downloading it, business owners will have the chance to review important decision-making information, such as:
How LNG-fueled microgrids work;
Criteria for microgrid candidacy;
The current energy and fuel mixes used and how they compare to LNG-fueled microgrids;
The LNG supply chain; 
Potential challenges; and the
Opportunities for island businesses.
Contact Crowley
Prefer to contact Crowley's LNG team directly? No problem. Simply call (904) 727-4258 or email LNG@crowley.com.