The Holidays Come Early for Shoppers in the Islands and Central America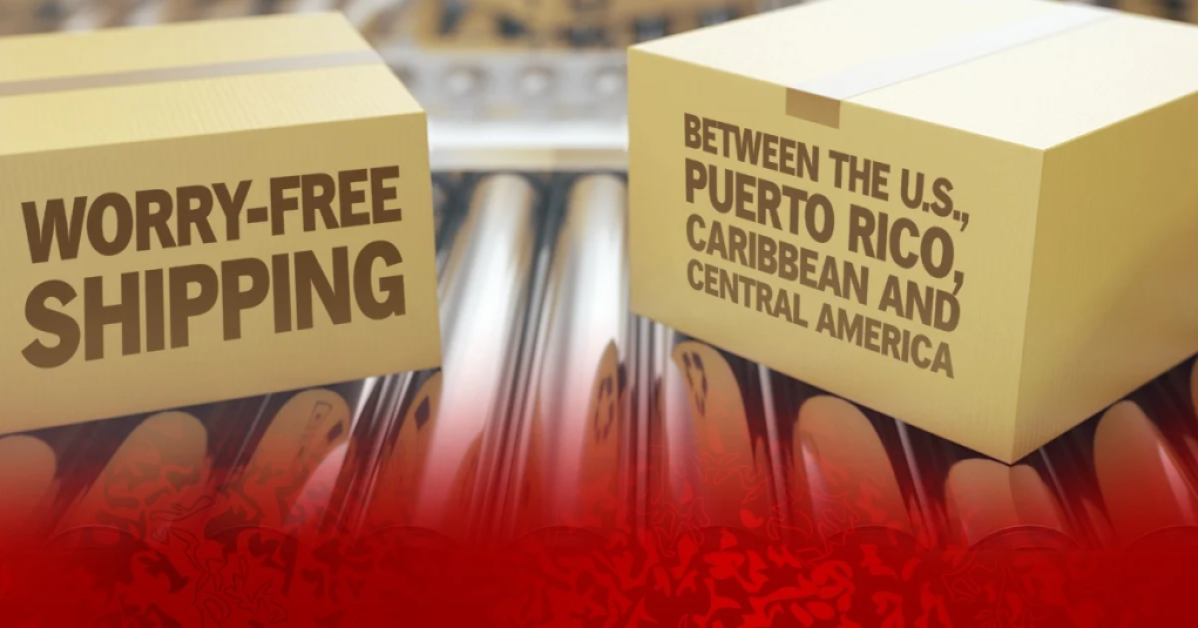 For residents of Puerto Rico, the Caribbean and some areas of Central America, shopping for the holidays starts before Halloween decorations are even put away. End-of-year gift-giving holidays like Christmas, Chanukah and Three Kings Day require planning and logistics that can add additional stress during a time that should be focused on reverence, celebrating and family.
For these shoppers, Crowley offers easy and convenient shipping options that can get gifts home for the holidays, whether purchased online or from retailers located in the U.S., Puerto Rico and beyond.
"We like to think that we offer everything but the holiday wrapping paper for gift buyers located in these areas," said Crowley's Chris Albury, account executive, logistics. "Once gifts are purchased, we can arrange for delivery to a local company warehouse, prepare packages for shipment and deliver them to a loved one's door on time. We strive to make holiday shipping as easy as possible for island residents and those in Central America."
Read on for more advice from Crowley about how to make shipping holiday gifts home or to friends and family within this geographic footprint easy.
Important Shopping and Shipping Dates
Consumers shopping doing most of their shopping on Black Friday, Cyber Monday or around the U.S. Thanksgiving holiday, should receive their gifts via Crowley shipment with plenty of time to spare. But what about those who are running behind or have last-minute gifts to buy?
"Crowley recommends that consumers try to arrange for all parcels to arrive at Crowley's warehouses two to three weeks before a major gift-giving event," said Albury. "For those who don't meet this deadline, we can arrange faster air freight deliveries to ensure gifts are in hand for celebrations."
Important 2018 shopping dates and holidays are as follows:
Black Friday: Friday, Nov. 23
Cyber Monday: Monday, Nov. 26
Chanukah: Monday, Dec. 2, through Monday, Dec. 10 (ship by Nov. 21)
Christmas: Tuesday, Dec. 25 (ship by Dec. 10 to ensure delivery)
Three Kings Day: Sunday, Jan. 6, 2019 (ship by Wednesday, Dec. 26)
The bottom line is, consumers should shop and ship early, but if to-do lists runneth over, Crowley has logistics solutions that will deliver for the holidays.
Online Purchases from U.S. and Puerto Rico Retailers
Shopping online, especially on Cyber Monday, is a convenient way to fulfill wish lists for the holidays. But, surprising to some, many online retailers do not offer international shipping options.
"Most online retailers do not ship internationally, but Crowley does," said Albury. "It's fairly easy once a consumer knows the process, which our team is happy to walk shippers through."
Shipping Instructions for Online Purchases
Shipping Instructions for In-Store Purchases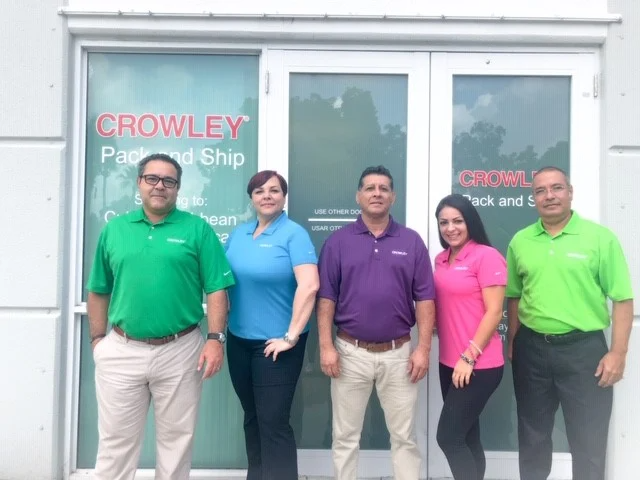 Shopping at Retail Stores in South Florida
For those shopping for gifts in South Fla., know that Crowley recently opened a new, walk-up Pack and Ship center in Doral, Fla., near Miami. Primarily dedicated to non-commercial shippers, this retail shipping center is staffed with service-oriented team members who will clearly guide consumers through the packing, preparation of export documentation and shipping steps. Crowley can also arrange for local pick-up of cargo in the Miami area for delivery to the retail center. Visit us to learn more about this Pack and Ship center.
Destination Shopping Elsewhere
For consumers who are "destination shopping" for holidays gifts throughout the Caribbean Basin, including Central America, Crowley provides easy gift shipping options. To learn the details, connect with our customer care team here.
Go Shopping. Start Shipping.
To take advantage of all Crowley's seasonal shipping options, shoppers should view our logistics options, locations served and sailing schedules, get a quote and contact the company's customer care team.
Have a question this article didn't answer? Find a holiday shipping solution with our customer care team.