Offshore Wind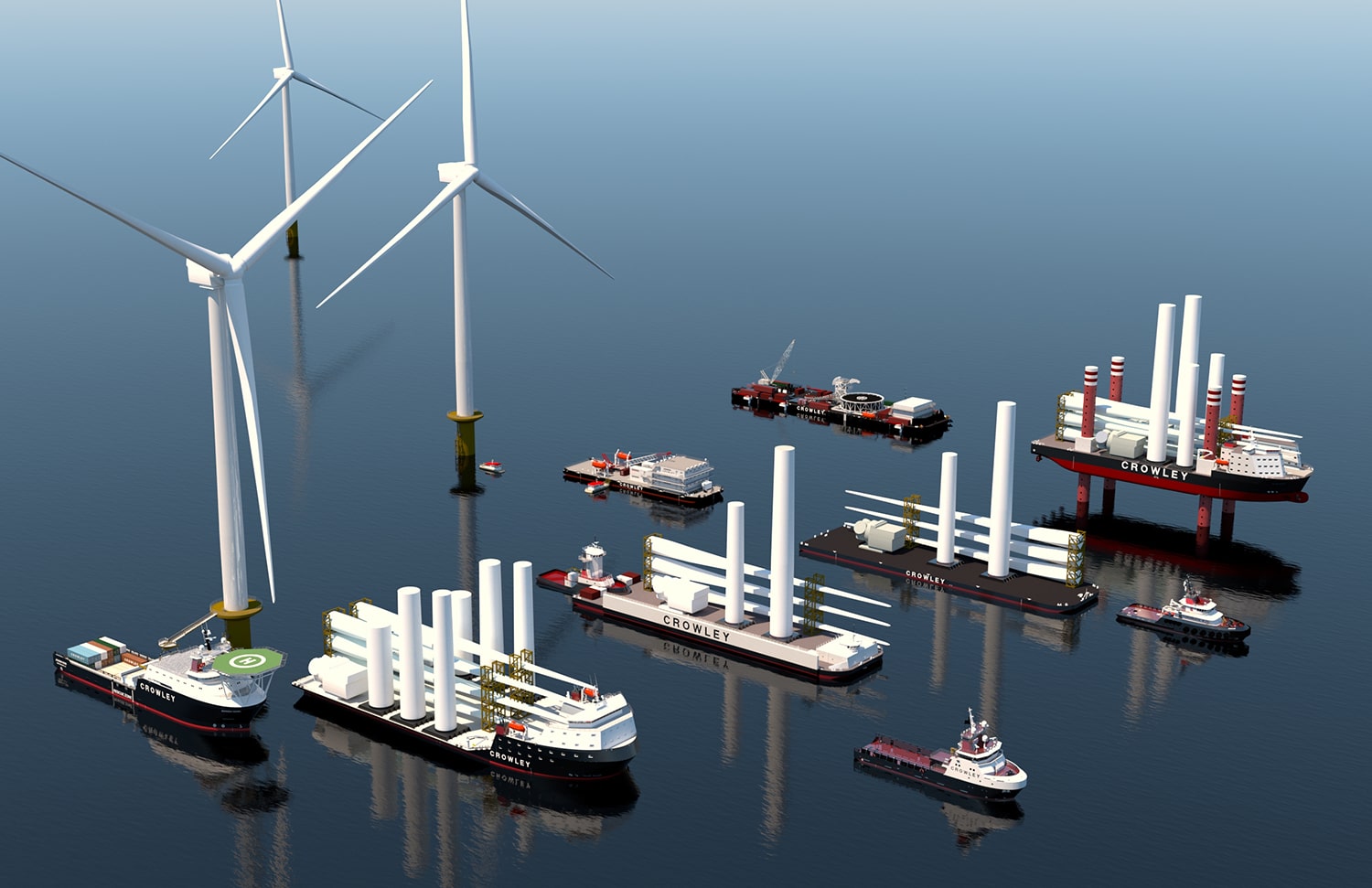 Crowley Wind Services
Harnessing Offshore Wind Energy
Crowley brings decades of applied, practical engineering and project management experience in offshore energy with the highest performing U.S.-flag vessels and terminal services to take offshore wind projects from concept to full deployment.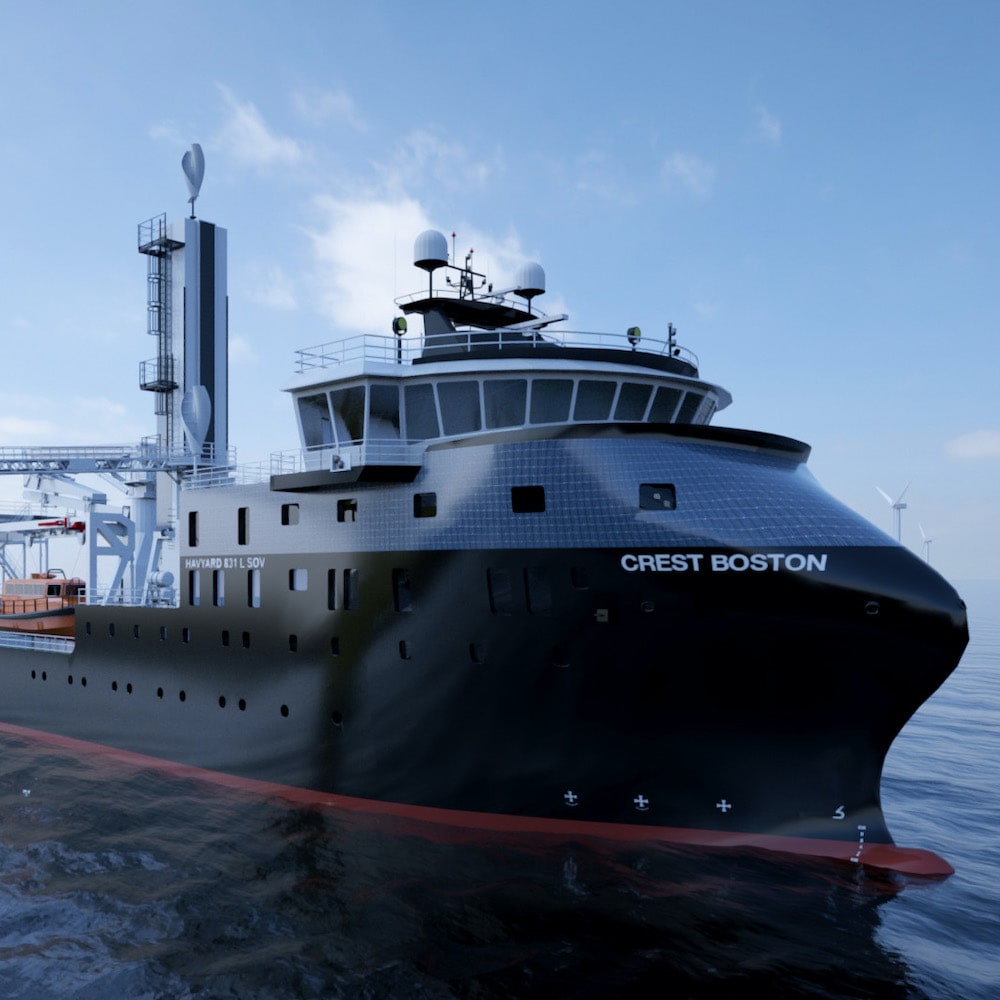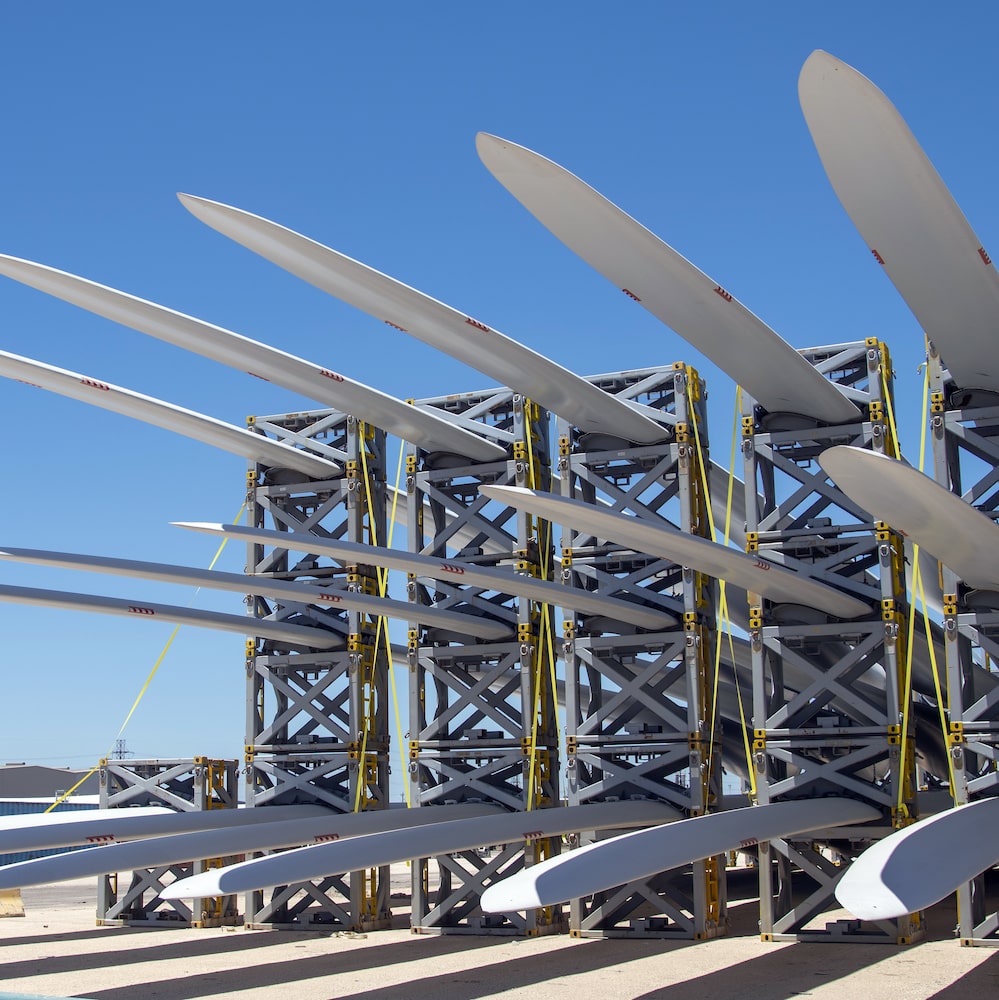 ---
To ensure a successful outcome for your offshore wind energy project, you need a team of specialists to come together in flawless planning and execution.
Our experience both as a prime and subcontractor in the offshore oil and gas industry translates well for this emerging offshore wind energy market.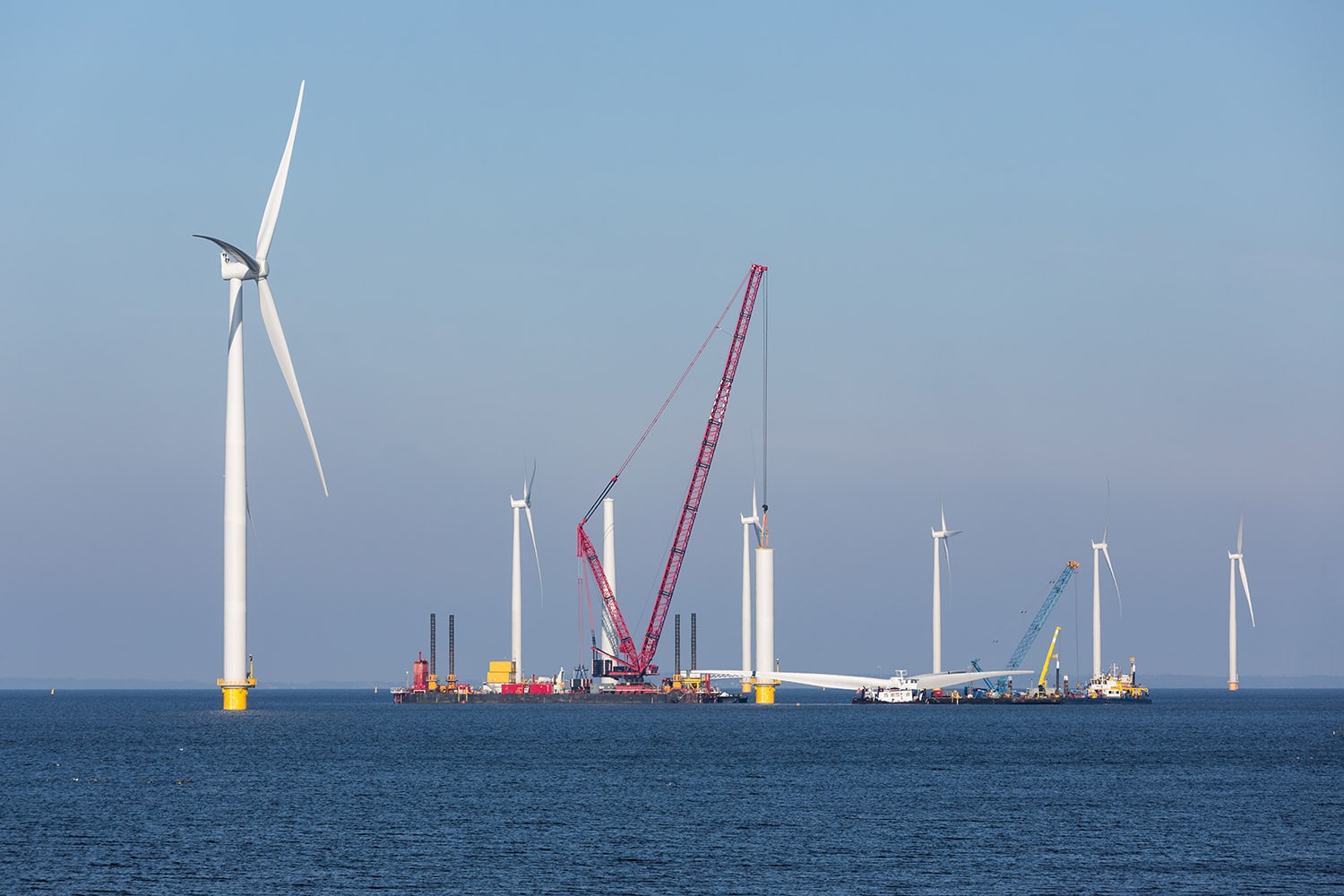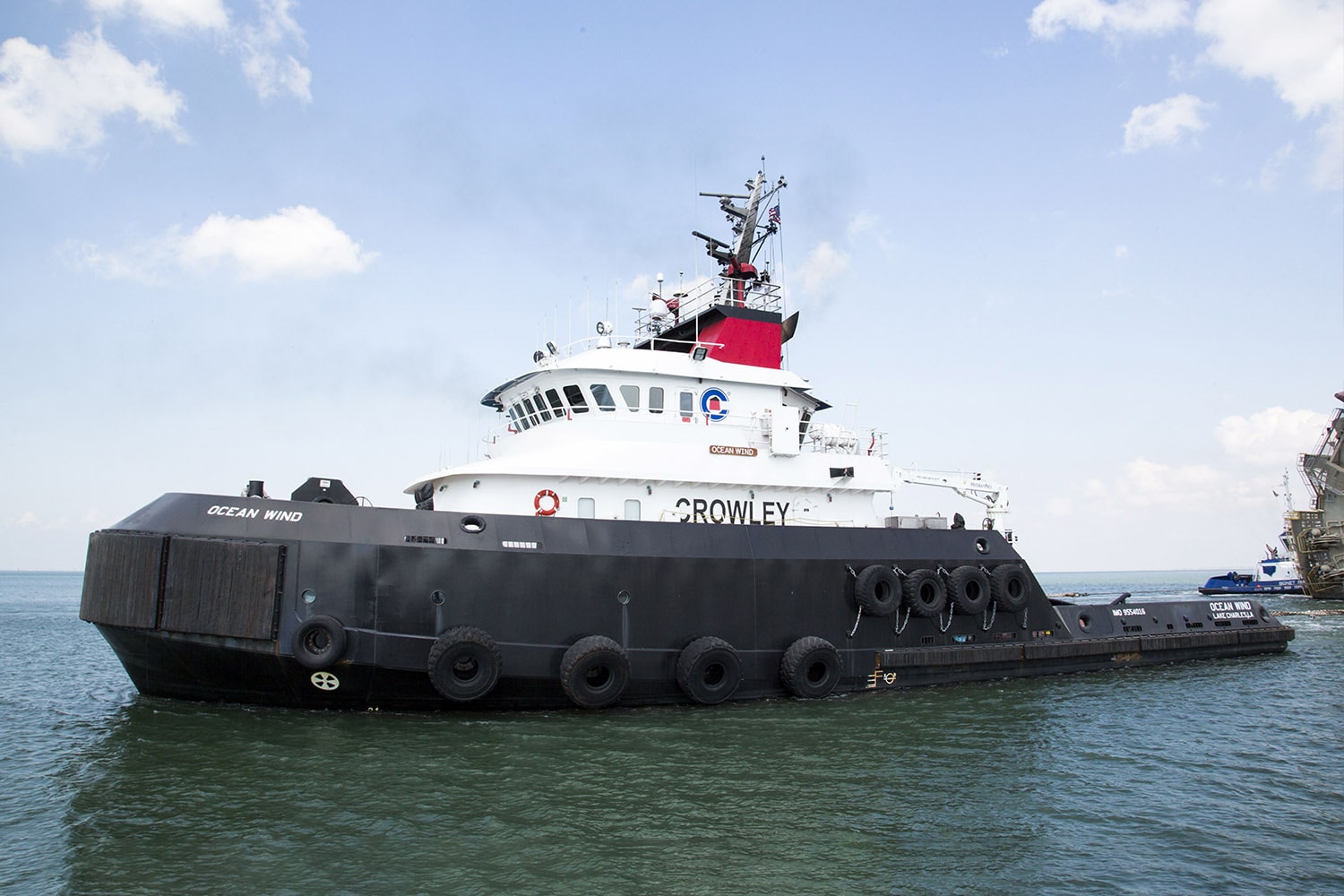 Gain Power from Our Elite Fleet of Vessels
Specialized Jones Act-compliant vessels are needed to construct wind farms off the coast of the United States. Look no further than Crowley. With a fleet of 11 high-deck-strength barges up to 400 feet long and 130 feet wide, we can deliver wind turbines, foundations and related supplies from the supply chain to nearshore and offshore project sites safely and efficiently.
Our high-bollard-pull ocean-going tugs bring superior towing power to every offshore wind turbine project. Once on the job site, their dynamic positioning capabilities ensure precise placement of equipment offshore during installations.
When you need a highly specialized vessel, we can leverage our industry network to source it in worry-free, turnkey solution. This philosophy of sourcing the right vessels of convenience extends to projects around the world. Our global ship management and crewing organization brings added assurance that your project is in good hands.
Project Managers Accustomed to Challenging Assignments
Our high-performing, safety-conscious project managers and engineers have successfully completed offshore energy projects in some of the most difficult environments in the world.
The safety culture of our team coupled with our extensive training programs was well demonstrated in one such case. Here, we installed a natural gas production platform with a 16-mile underwater pipeline in Cook Inlet, Alaska. It required an incredible amount of engineering and preparation; nearly 300 on-site, Crowley and contracted workers; up to 20 support vessels, both Crowley-owned and chartered; and loads of innovative thinking.
We will bring that same skill set and attention to detail with your offshore wind farm project.  Bringing us in during the project planning phase, our naval architects and engineers can modify an existing vessel to meet your needs, or they can design and build a new vessel from the deck plate up.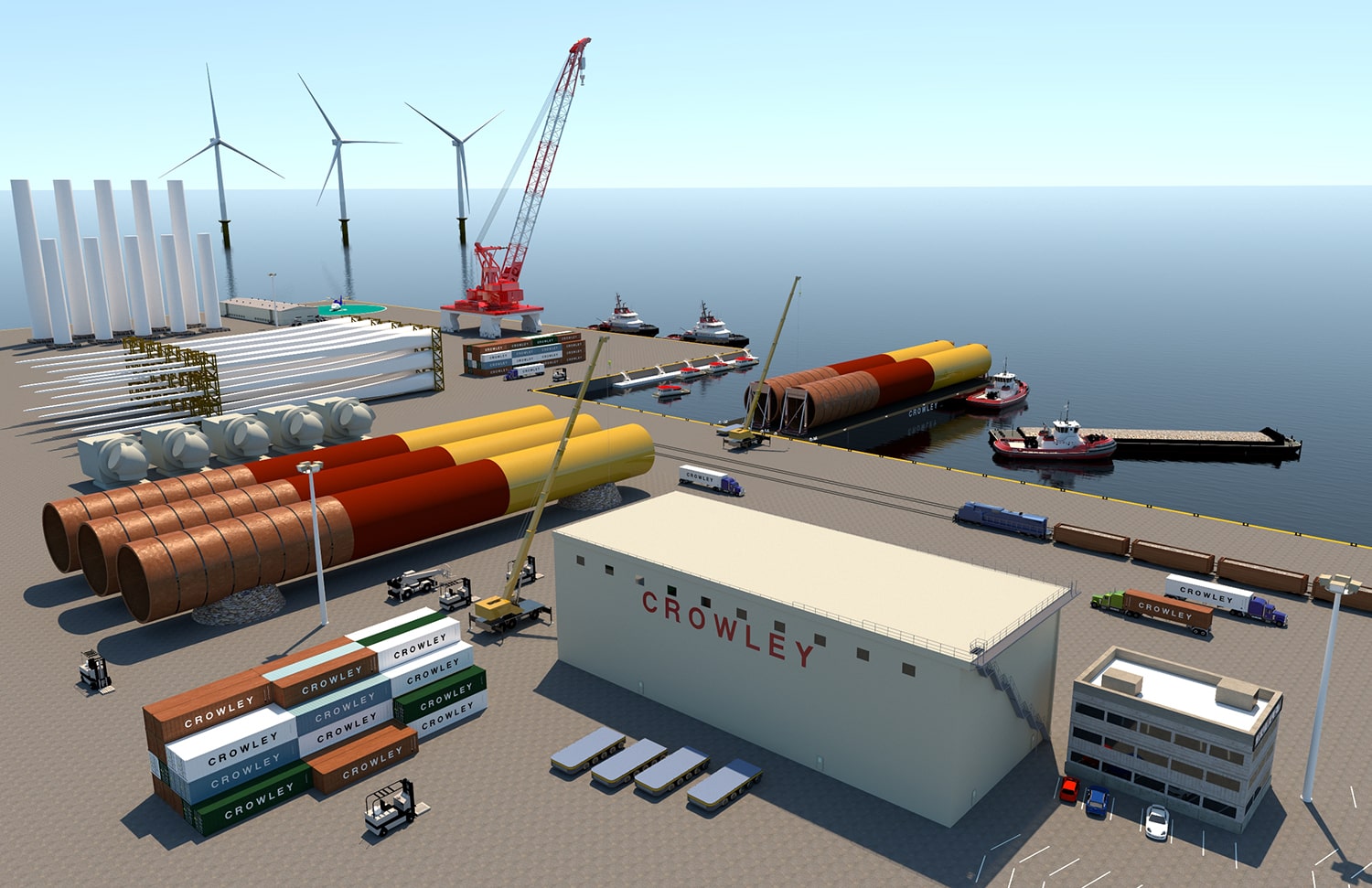 Shore-based Logistics and Port Operations Ensure Offshore Success
A successful offshore wind project starts on shore. Whether it is new construction or ongoing maintenance, our team combines project management; terminal services; crewing coordination, management and training; and logistics expertise to marshal the appropriate equipment, personnel/crew and materials from the supply chains, and deliver them to the right place in time for deployment.
With more than a century of performance both on the water and in port, we have established a deep network of supply chain providers and partners that allow us to create wind energy solutions for customers that are cost efficient, safe and reliable.
Get In Touch With Our Team of Experts