Ketchikan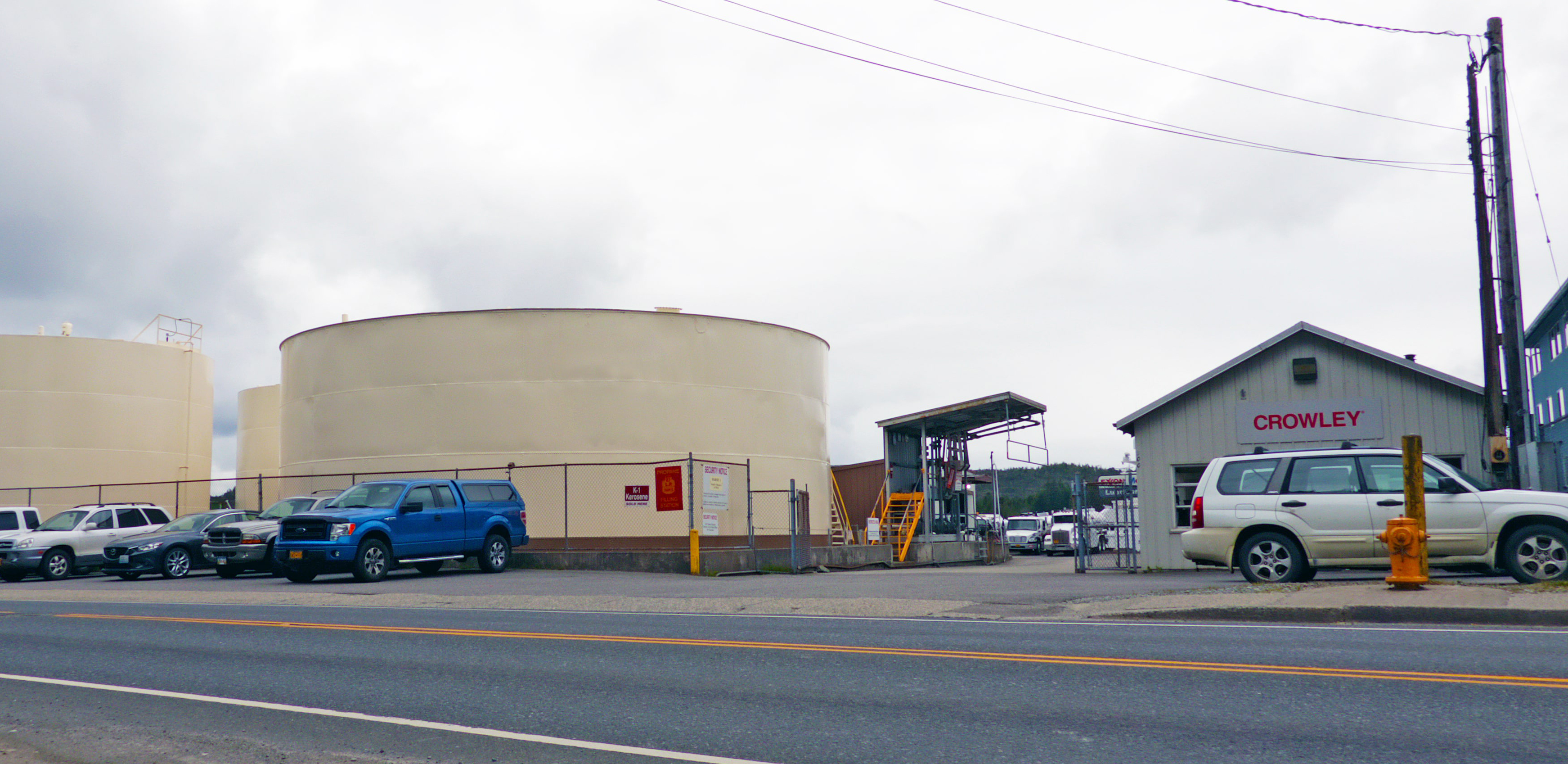 Crowley Fuels Alaska
Ketchikan Fuel Delivery and Services
Location Information
Ketchikan Fuel Delivery and Services
900 Stedman Street
PO Box 5858
Ketchikan, AK 99901
Office Phone Number: (907) 225-2163
After Hours – Keep Full Customers Only – (907) 617-7109
Fax Number: (907) 225-2163
Winter hours:
Monday – Friday, 7 a.m. – 5:30 p.m.
Saturday, 7 a.m. – 5 p.m.
Sunday, 8 a.m. – 4 p.m.
Summer hours:
Monday – Friday, 7 a.m. – 7 p.m.
Saturday, 7 a.m. – 6 p.m.
Sunday, 8 a.m. – 5 p.m.
Tongass Avenue Marina
4161 Tongass Avenue
Ketchikan, AK 99901
Office Phone Number: (907) 225-1985
Fax Number: (907) 225-6322
24-hour cardlock / credit card pumps for gas and marina
Winter hours:
Monday – Friday, 8 a.m. – 5:00 p.m.
Summer hours:
Monday – Saturday, 8 a.m. – 6 p.m.
Products and Services
Heating Fuel
Jet A
AV100LL
Ultra-Low Gasoline
Kerosene
Off-road Diesel
Propane
Marine Fuels
Fuel System Consulting
Oil Analysis
ExxonMobil / Union 76 lubricants
Engine oils
Greases
Synthetic oils
Hydraulic oils
Aviation oils
Environmental oils
Gear oils
Aviation greases
Food-grade lubricants
Fuel additives and treatments
FPPF additives
STP additives
Biobor fuel treatment
Racor additives
Soltron fuel treatment
Ecoclean
Terra Cair Def
Marine, automotive and industrial batteries
Trojan
Optima
Dyno
Interstate
Filters for fuel, lubes and air
Baldwin
Racor
Goldenrod
Velcon
CIM-TEK
Solvent and coolant
Mobil heavy duty coolant
Mobil 50/50 Coolant
Pencol treatment
Durex pro cool
Durex 140 solvent
Wintrex coolant
Pearl Stoddard solvent
Heat transfer fluids
Arctic plus de-icer
Safe-T-Therm coolant
Tanks and hardware
Tidy tanks
Ingersoll Rand pumps
Greer tanks
Fill-Rite pumps
Tank accessories
Whistle vents
Zee line pumps
Empty buckets
Sorbents
Pads and sweeps
Rolls
Overpacks
Booms
Sea curtain
Bilge socks
Storm drain inserts
Sorbent W
Zimmerlite
Detergents and cleaners
Oil eater
Hydrated lime
VFTE-D-Chlor
Univar calcium hypochlorite
Harbor master
FIST detergent
Albright aluminum cleaner

Crowley Fuels salutes the men and women on the front lines keeping our communities healthy and safe.
Military and first responders can receive a special discount on heating fuel, our way of saying THANK YOU. Contact Crowley Fuels today to learn more and sign up.
Communities We Serve
Crowley Fuels is pleased to serve our neighbors in Fairbanks, North Pole and the surrounding communities, including Ester, Fox, Harding Lake, Salcha, Anderson, Nenana, Healy, Denali National Park, Circle, Central, Eielson Air Force Base and Fort Wainwright.

We offer a range of fuels, including heating fuel delivery and propane delivery, as well as tanks, accessories and lubricants for home and business. We have a friendly, experienced, local team, and we're dedicated to providing our Fairbanks neighbors with high-quality fuels, reliable service, and an unwavering commitment to safety.
Giving back
We live and work here, alongside the people and businesses we serve. We understand the importance of supporting the communities where we do business, and demonstrate this commitment to community in various ways.
Crowley – A Great Place to Work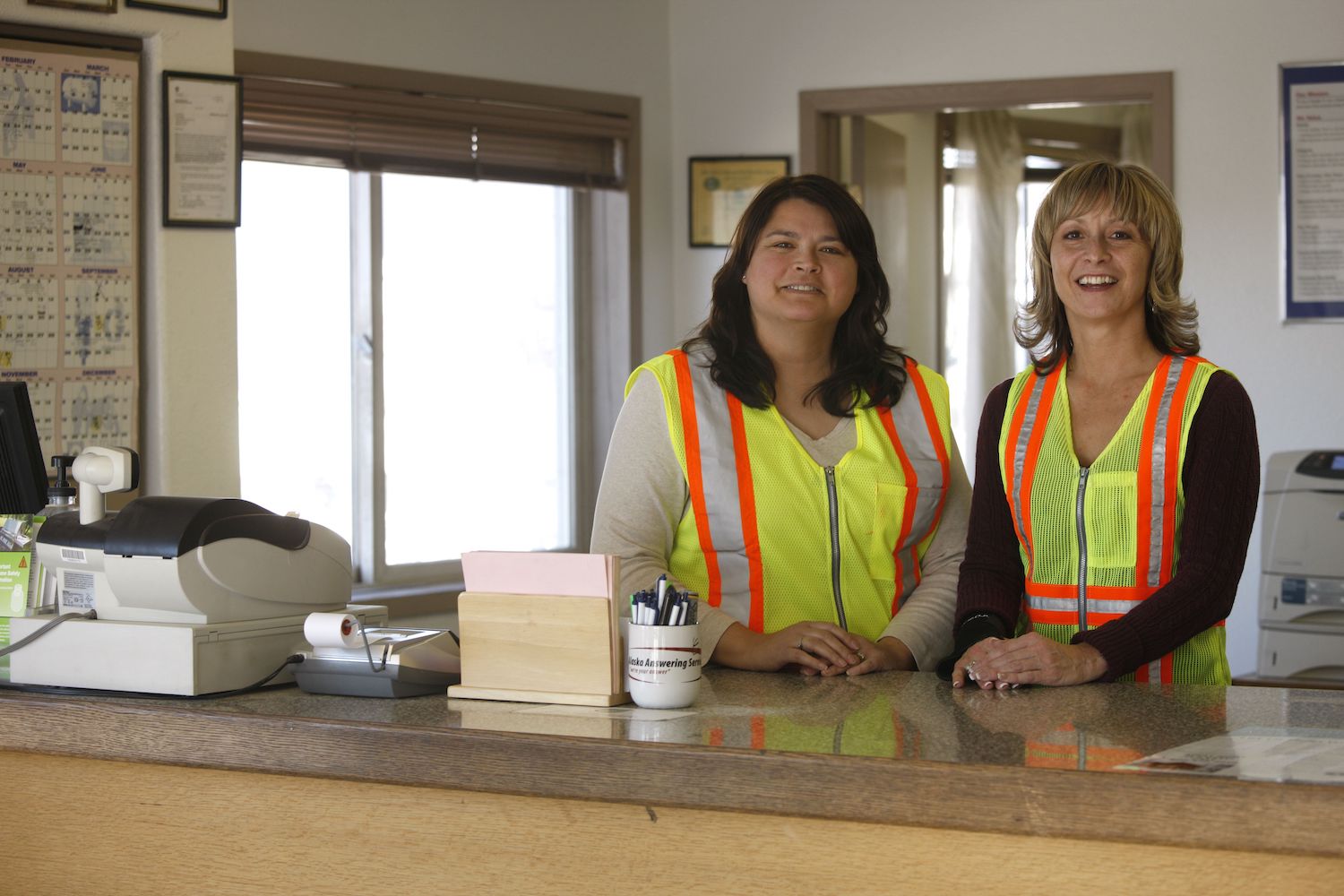 Get In Touch With Our Team of Experts