Propane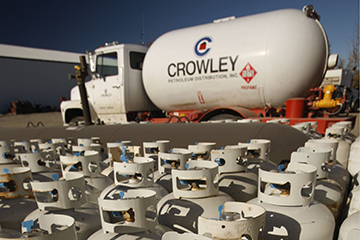 As one of Alaska's largest suppliers of propane, we deliver propane in a variety of package sizes, from 100-pound bottles to 1,054-gallon export cylinders.

Bulk propane
Bulk containers and export tanks
Propane bottles and cylinders
Pumping/dispensing equipment

We operate bulk fuel and propane terminals across Alaska in Bethel, Kotzebue, Palmer, Wasilla, Talkeetna, Fairbanks, Delta Junction, Glennallen, Valdez and Kenai, with both bottle and home delivery service available.
We are the exclusive Blue Rhino service provider in Alaska, providing small bottles to the many retailers who serve home needs.