Nome Fuel Delivery – Crowley Petroleum Distribution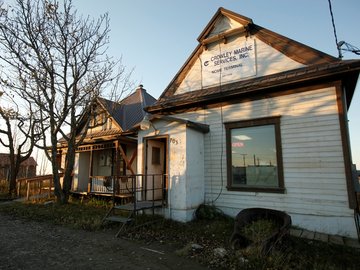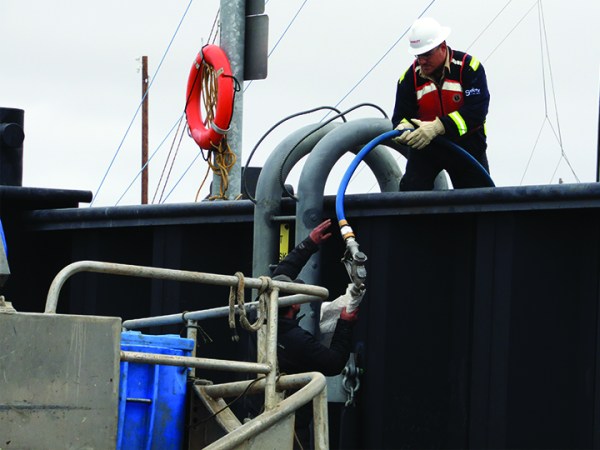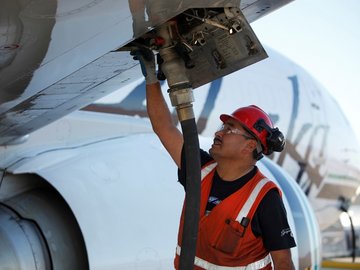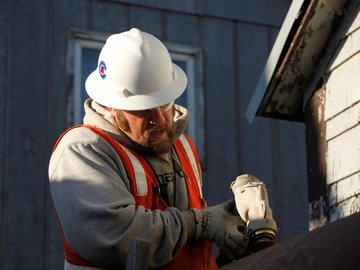 Crowley's tank farm holds 4,620,000 gallons of petroleum products to serve Nome and the Norton Sound region. Our Nome store, located on Loman Ave., sells and delivers petroleum products in the local area. Our self-service gas station, located on Nome Teller Road, is open 24 hours a day.
Additionally, Crowley's Nome marine/fuel terminal serves as our regional logistics center. Bulk petroleum products, packaged petroleum products and general cargo are consolidated and loaded for shipment to remote sites and villages in the surrounding region.
Products
AVGAS 100LL
Jet A
New 55 gallon Steel Drums
100# Propane Exchanges and Propane Cylinders
Unleaded Gasoline
Ultra Low Sulfur Diesel #1 and Diesel #2
Services
Aviation fuel delivery into wing, into tank and into belly
Commercial truck rack and tank farm
Commercial and home fuel delivery
100# Propane delivery
Aviation Fuel Sales 
Call for service: 907-304-2626
1430 Seppala Drive
Hours of Operation
Monday-Saturday: 8:00 a.m. to 10:00 p.m.
Sunday: 8:00 a.m. to 5:00 p.m.
After hours delivery is available
Gas Station
908 Nome Teller Highway
This facility, located next to the Alaska Commercial Co. on Nome Teller Road, serves the Nome community with the services listed above and is open 24/7, year-round for the sale of bulk and packaged products. Forms of payment accepted include the Crowley Card, MasterCard or Visa.
Store hours
701 Lomen Ave
Monday through Friday, 8:00 a.m. to 4:45 p.m.
After-hours delivery is available.
CPD Alaska, LLC Nome Contact Information:
Crowley Petroleum Distribution Alaska, LLC
701 Lomen Avenue 20
P.O. Box 700
Nome, AK 99762
Office: (907) 443-2219
Cell: (907) 434-1901 or ( 907) 434-1902
Fax: (907) 443-2012
Resources:
4 Tips for Inspecting and Maintaining a Home Heating Oil Tank in Alaska
A Guide to Alaska Home Heating Oil Tanks: What you need to know before installing a tank?