Kotzebue Fuel Delivery – Crowley Petroleum Distribution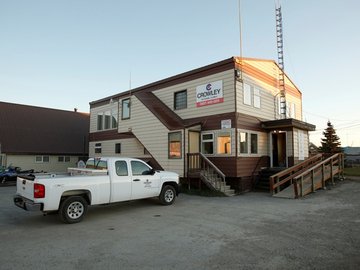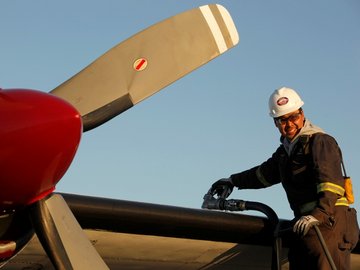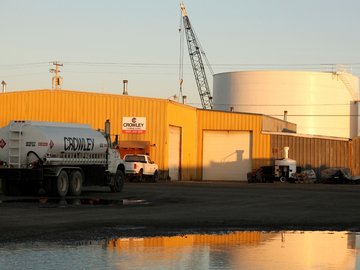 Crowley's tank farm holds 6,132,000 gallons of petroleum products to serve the communities of Kotzebue and Kotzebue Sound. Our Kotzebue store sells and delivers petroleum products locally and the Kotzebue marine/fuel terminal serves as our regional logistics center. Products, packaged, and general cargo are consolidated and loaded for shipment to remote sites and villages in the surrounding region and to the North Slope.
Products
Avgas 100LL
Diesel fuel
Jet fuel
Propane and propane cylinders
Unleaded gasoline
Services
Aviation fuel delivery into wing, into tank and into belly
Commercial truck rack and tank farm
General cargo (marine delivery)
Commercial and home heating fuel delivery
Ask us about our "keep full" propane and heating oil discount program. Sign up for pre-scheduled, automatic deliveries and receive discounted rates on your propane and heating oil. To learn more or to sign up, call us at 442-3211 or stop by our office at 940 Third St.
Our Kotzebue store is open year round to sell the products listed above and to provide local services.
Tank farm and store hours
Monday through Friday, 8:00 a.m. to 5:00 p.m.
After-hours delivery is also available.
For local service, visit us at the following location:
Crowley
940 Third St.
P.O. Box 261
Kotzebue, AK 99752
Tel: 907-442-3211
Fax: 907-442-3627