Hooper Bay Fuel Delivery – Crowley Petroleum Distribution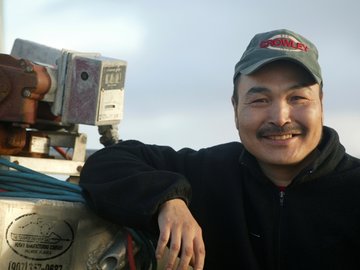 Crowley's Hooper Bay tank farm holds 406,000 gallons of petroleum products to serve the people of Hooper Bay.
Products
Avgas 100 LL
Unleaded gasoline
Services
Hours
Monday through Saturday, from 9:00 a.m. to 5:00 p.m.
Closed for one hour during lunch.
Payments accepted 
Cash, local credit account, MasterCard, Visa, American Express and Discover cards.
For local service
Crowley
P.O. Box  148
Hooper Bay, AK 99604
Tel: 907-758-4007
Fax: 907-758-4233
Location Update 2018
Crowley Fuel's goal is to provide safe, dependable fuel service to our customers. Due to a recent break-in and theft of cash at our Hooper Bay terminal office, Crowley is implementing a policy change.
With the adoption of the new policy, the Hooper Bay terminal will only accept exact change for fuel purchase amounts.No money will be kept onsite after business hours. We regret the inconvenience to our customers; however, Crowley will continue to accept exact change, credit cards, debit cards, and Crowley gas cards for payment.
The purpose of this change is to ensure the safety of the terminal and prevent a similar occurrence in the future.
Crowley encourages members of the community to submit information that may assist in resolving the incident. All information will remain confidential. As a member of the Hooper Bay community it is our aim to continue to meet our neighbors' needs with reliable fuel distribution services.
For additional information or inquiries, please contact Todd Tikiun, 907.543-2542.