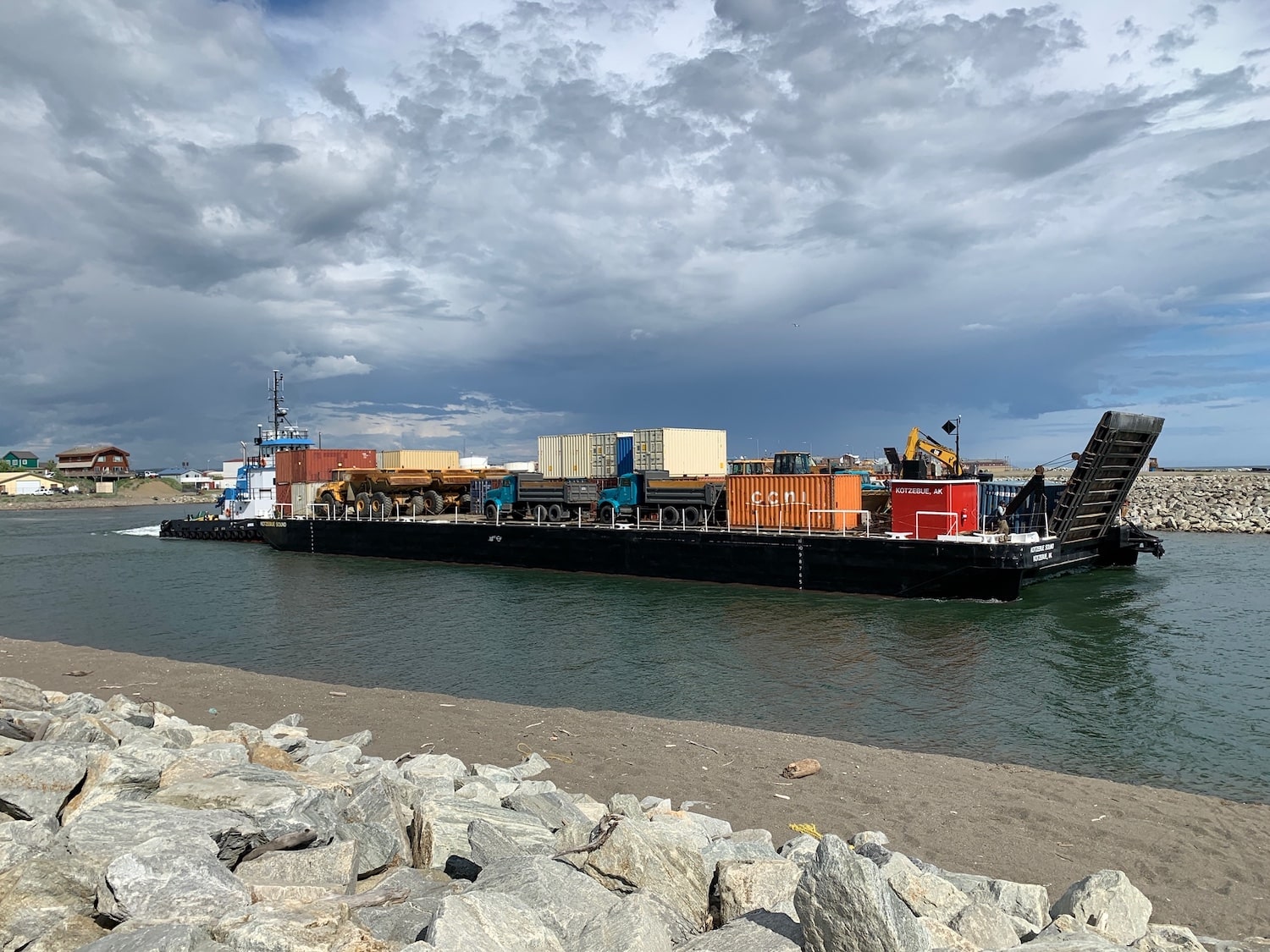 Drake Construction: Building Relationships That Last
A Crowley Fuels Customer Profile
Toby Drake's father, Wayne, started the family's construction company, Drake Construction, in Kotzebue in 1982. His first job was building an addition to the local high school. "He said we'd be there 18 months and then move on to the next job. But he saw the potential and stayed," Toby shares.
---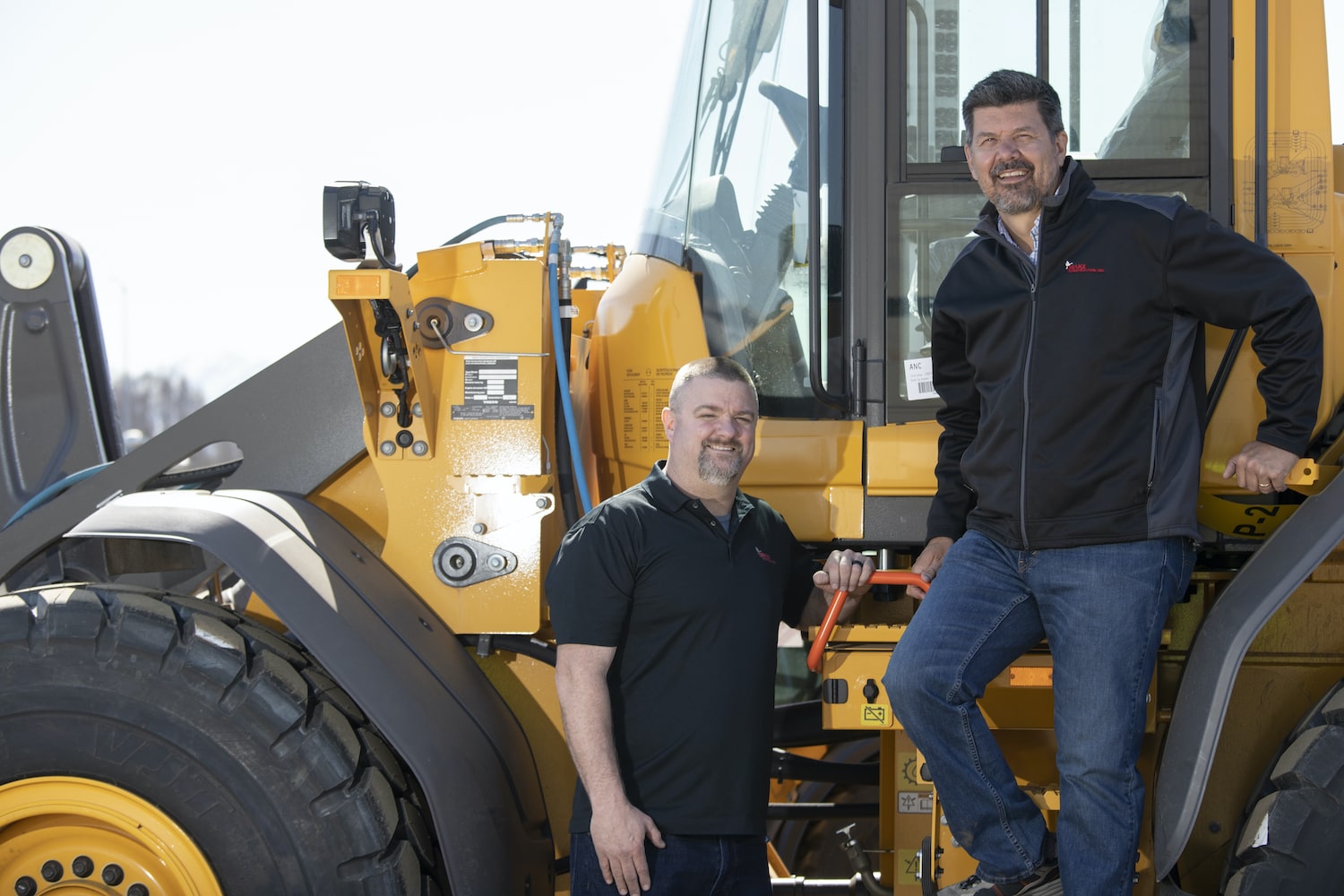 Today, nearly 40 years later, Toby is running the company, a full-service general contracting firm based in Kotzebue and serving all of Western Alaska. Toby, who grew up in Kotzebue, spent his summers working for his dad. "I haven't had a summer off since I was 16," he says. "I've always loved construction."
Drake Construction primarily focuses on civil construction – building roads, underground utilities and resurfacing airport runways. But it's also one of the region's main gravel suppliers, and provides general building construction, excavation, wrecking/demolition and remediation. Meanwhile, its sister company handles equipment rental and barge charter services. "In rural Alaska, you have to be able to do a little of everything," Toby says.
In Western Alaska, gravel – an important construction material – is hard to come by. With few roads in the region, many of the gravel sources are only available by water. So in the mid-1990s, Drake Construction expanded into marine operations, purchasing its first tug and barge from Crowley. "We learned the marine side out of the need to get gravel from point A to point B," Toby says.
Today, the company operates three tugs and four barges, and moves aggregate, equipment, materials and supplies both for its own projects as well as other contractors. It also expanded from providing marine transportation within the region to now barging its materials and equipment from Southcentral Alaska to the Northwest Arctic.
---
On average, Drake employs 35 to 40 people, all current or former Alaskans, and many from Kotzebue. "We try to hire from our region first," Toby says. "We try to keep it as local as possible."
Over the past 40 years, Drake Construction has many projects to its name, but Toby says one that he's most proud of is the Swan Lake boat harbor project in Kotzebue. "That one probably had the biggest impact to the community," he says.
We try to hire from our region first. We try to keep it as local as possible.

Toby Drake, Owner, Drake Construction
---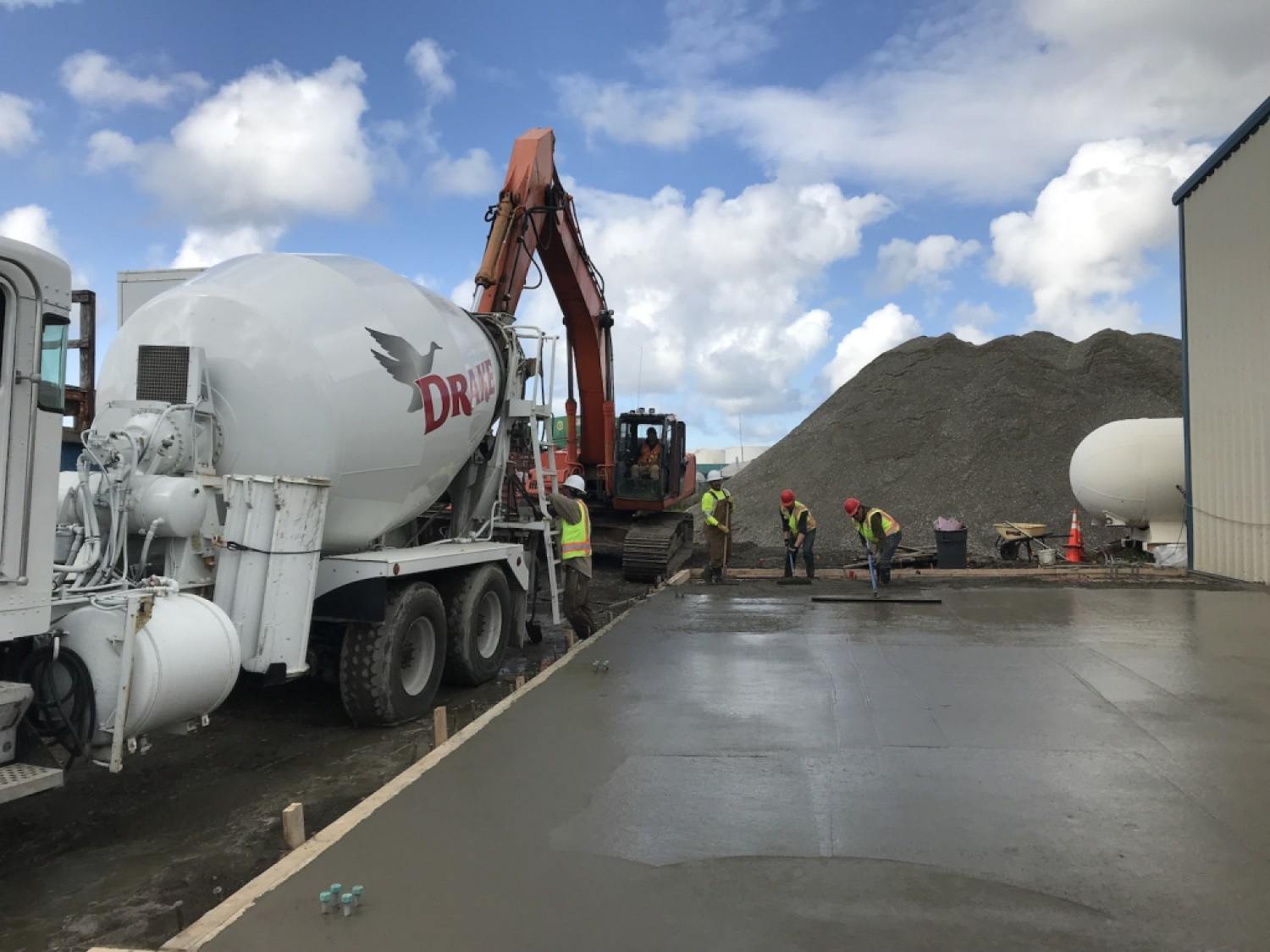 Kotzebue's Swan Lake – or inner lagoon – was a shallow lagoon that only allowed a small sliver for boats to safely traverse. Tasked with making the entire lagoon navigable, the Drake crew took a unique approach, waiting until early winter, when they began pumping the inner lagoon water into the outer lagoon, which was separated by an earthen berm and an ice dam.
They then dug out the inner lagoon to a depth of 8 feet, using traditional equipment including excavators, dozers and articulate off-road haul trucks. Once completed, they slowly pumped water back in the inner lagoon until it was close to equalizing with the outer lagoon. They then dug out the earthen berm and let spring temperatures melt the ice dam, bringing the two bodies of water together again.
The inner lagoon was now to a depth that allowed safe and easier access to the entire boat harbor. Drake finished the project with a concrete boat ramp, docks, and upland parking for vehicles and boat trailers.
---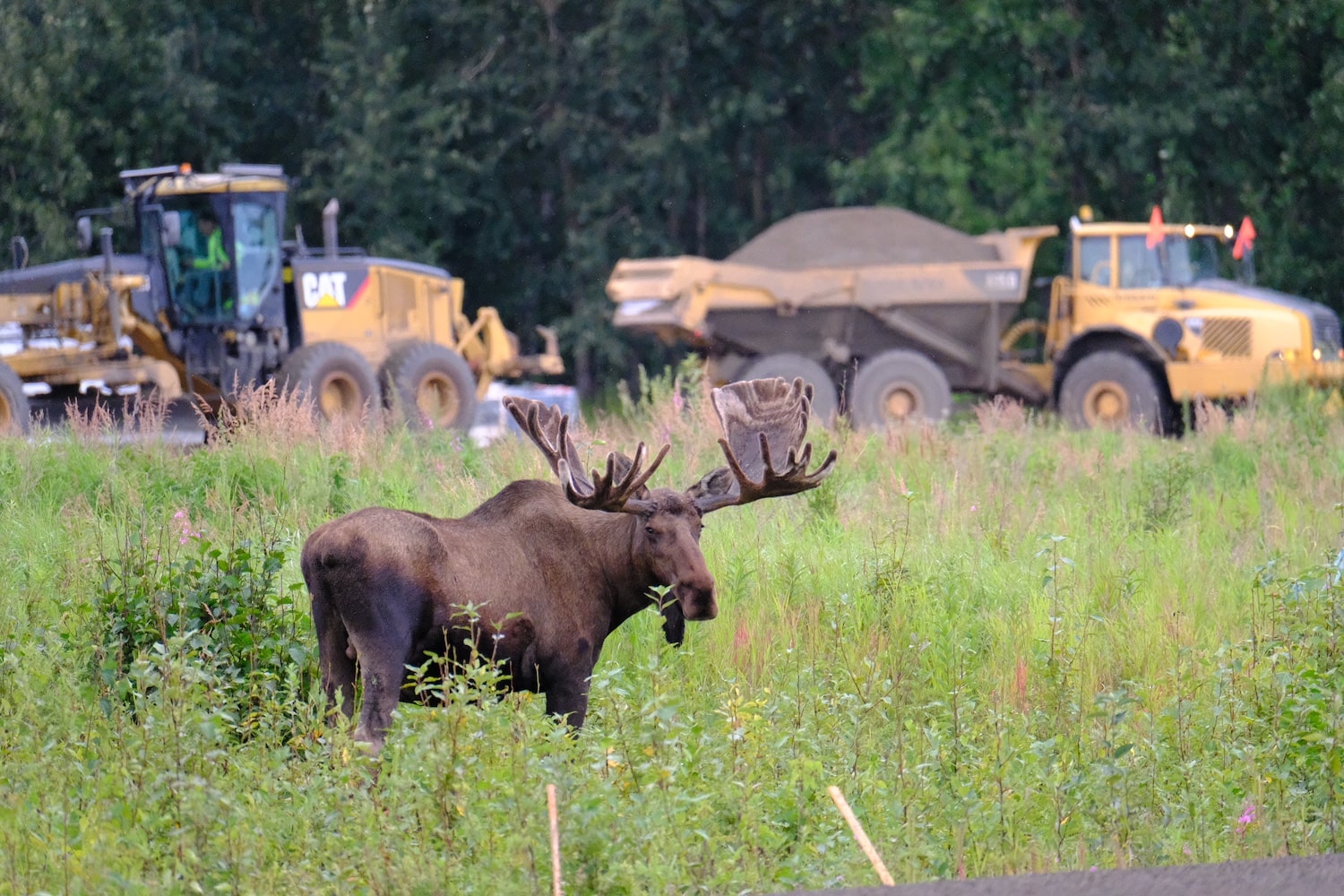 The company, through the project engineering firm on the construction team, was asked to present the project to the World Association for Waterborne Transport Infrastructure, where it was honored for ingenuity in using the winter season and power of Mother Nature to accomplish the project.
That wasn't the only award Drake Construction has received; the company was also honored as the Contractor of the Year in 2020 by Equipment World.
Other recent projects include resurfacing of the airport runways in Holy Cross and White Mountain. "The logistics of getting in and out are challenging," Toby says. To get up the shallow rivers of the region, the company purchased an ultra-low, shallow draft tug and barge. "We're able to barge all of our equipment up in the fall in preparation for spring," he says.
---
Overcoming logistical challenges like that is an everyday part of the job for Toby and his crew. "You have to think a season ahead," Toby says. "If you have a project that starts in the spring, you don't want to have your equipment frozen somewhere else. You need to mobilize the fall before. We're always thinking a year in advance so we're ready to go. With no roads and not your typical infrastructure, you have to figure out how and when you're going to get there. You have to stay out ahead of it."
---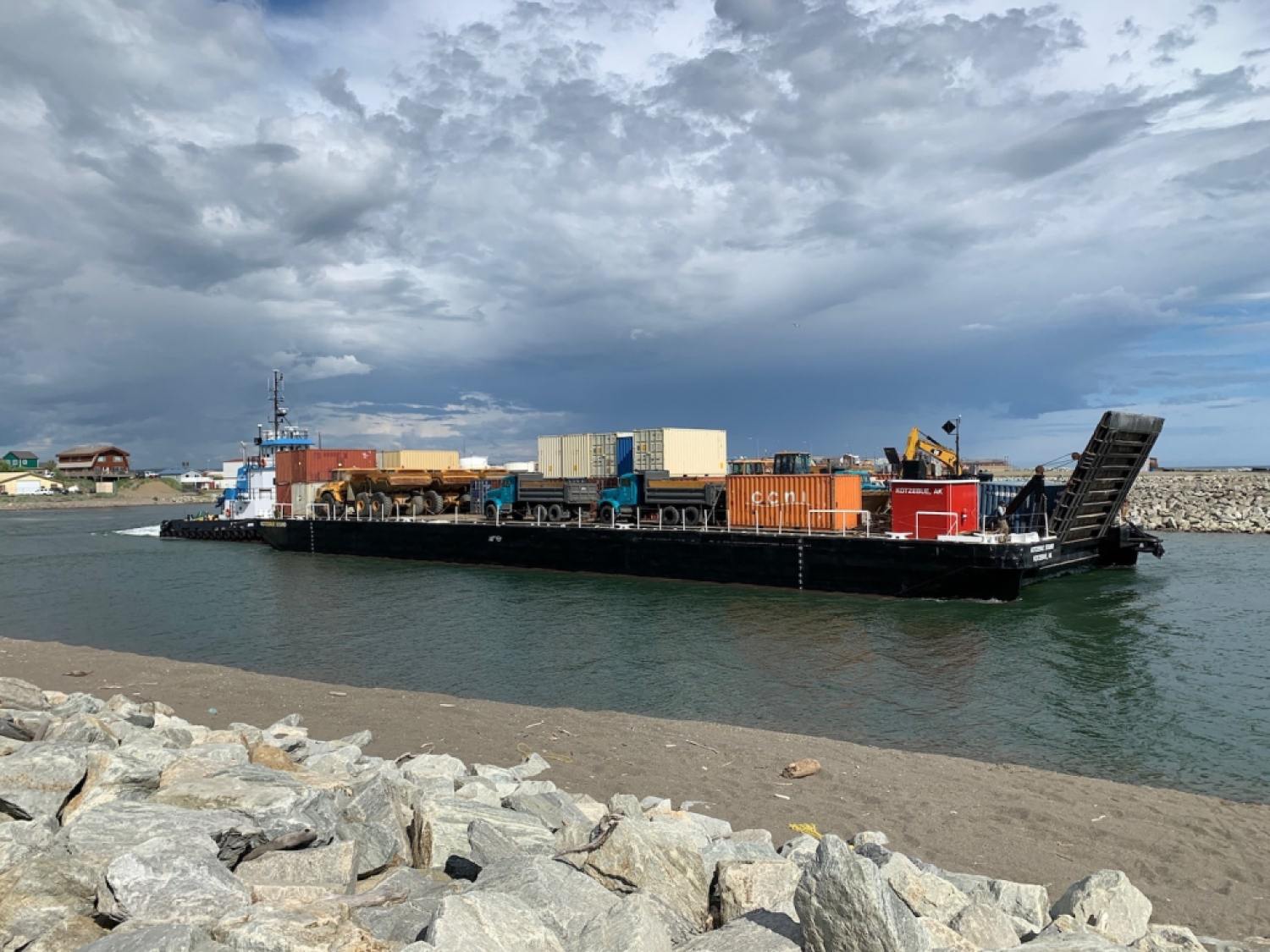 Fuel is one of the most important logistics that Drake has to plan for on a regular basis. "Fuel is the lifeblood of any project," Toby says. "It is super critical in rural Alaska. If your tanks are empty, there's not a gas station right down the road."
Drake has worked with Crowley as its fuel provider for decades. "The relationship goes back to my father," Toby says. "He walked into the Crowley office almost 40 years ago, and we've never used anyone else."
"We've had a great relationship all those years. Bob Johnson, our account executive, is as good as they come. He's been nothing but a pleasure to work with over the years," Toby continues. "With Crowley, customer service is #1. They have quality fuel and they always deliver. Whether we come to the rack with our trucks, or need fuel delivered, or pull our tug up to the dock, whatever our needs are, Crowley meets them."
---
"Drake Construction is a long-term customer of Crowley's and we look forward to working with them for many years to come," says Robert Johnson, Crowley senior account executive.
For more information on Drake Construction, visit drakeconstruction.net. To learn more about Crowley Fuels, visit CrowleyFuels.com.