Naknek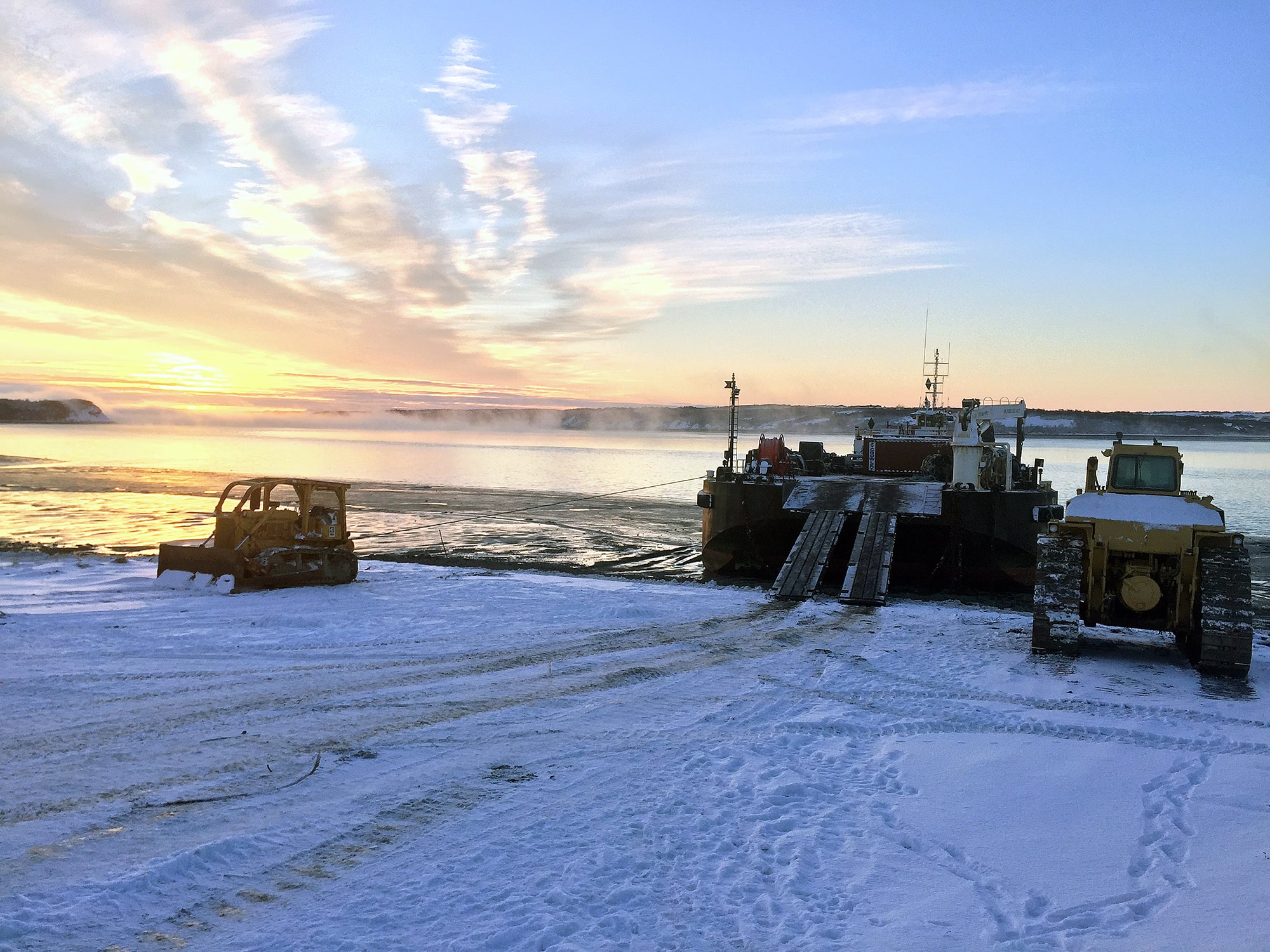 Crowley Fuels Alaska
Naknek Fuel Delivery and Services
Location Information
Naknek Fuel Delivery and Services
Address: 1 Tibbetts Field Box 124 Naknek, AK 99633
Office: (907) 246-4421
Fax: (907) 246-8242
Hours of Operation: Seasonally, from April through July. Please contact Crowley customer service (866) 770-5587 for inquiries August through March.
Payments Accepted
This location will accept cash or credit
Products
Antifreeze
Diesel
Lubricants
Oil spill clean-up products
Potable Water
Propane
Unleaded Gasoline
Services
General Cargo (Marine Delivery)
Marine and Shoreside Delivery
Crowley understands that time is money to Alaska's fishing fleet, and we are pleased to support the Bristol Bay fisheries with our seasonal offshore fueling service. Our fuel barge delivers bulk petroleum products, propane, general cargo and packaged petroleum products, allowing the vessels to remain within the fishing grounds and efficiently restock necessary fuel and supplies. Our floating fueling station remains available throughout the Bristol Bay fishing season.
Our Naknek office also supports bulk fuel and general cargo deliveries to shore-based fish processors and communities around Bristol Bay and the Eastern Aleutian Islands.
Giving back
We live and work here, alongside the people and businesses we serve. We understand the importance of supporting the communities where we do business, and demonstrate this commitment to community in various ways.