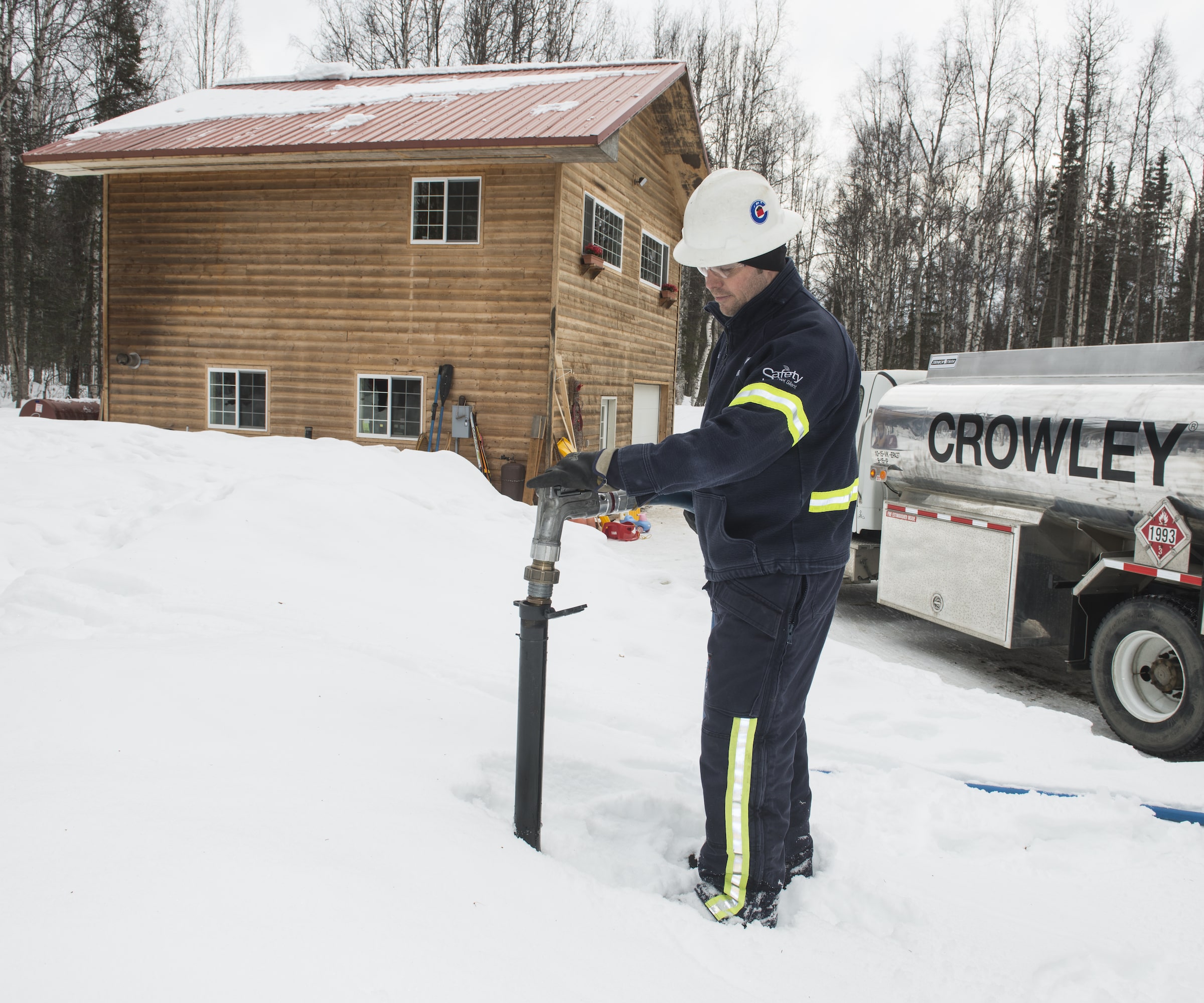 Crowley Fuels Alaska
Heating Alaska's Homes and Businesses
Crowley Fuels offers heating fuel delivery to homes and businesses in more than 160 communities across Alaska. Our customer-friendly fuel delivery service includes safe, reliable, and timely delivery. We are happy to serve the needs of small, single-family homes to large, commercial and government buildings.
Statewide service
With our extensive fuel terminal network and storage capacity throughout the state, award-winning fleet of line-haul and delivery trucks, and specially designed marine vessels, we deliver fuel from Alaska's urban centers to the most remote regions of the state. Find the location nearest you.
Auto-fill program
Our fuel customers can enjoy the convenience of our auto-fill program, which offers pre-scheduled deliveries, discounts on every gallon, and the peace of mind that you'll never run out of fuel.
Contact Us
Let us know how we can serve you. Find the Crowley location nearest you. Or learn more or schedule delivery by contacting us at 866-770-5587 .