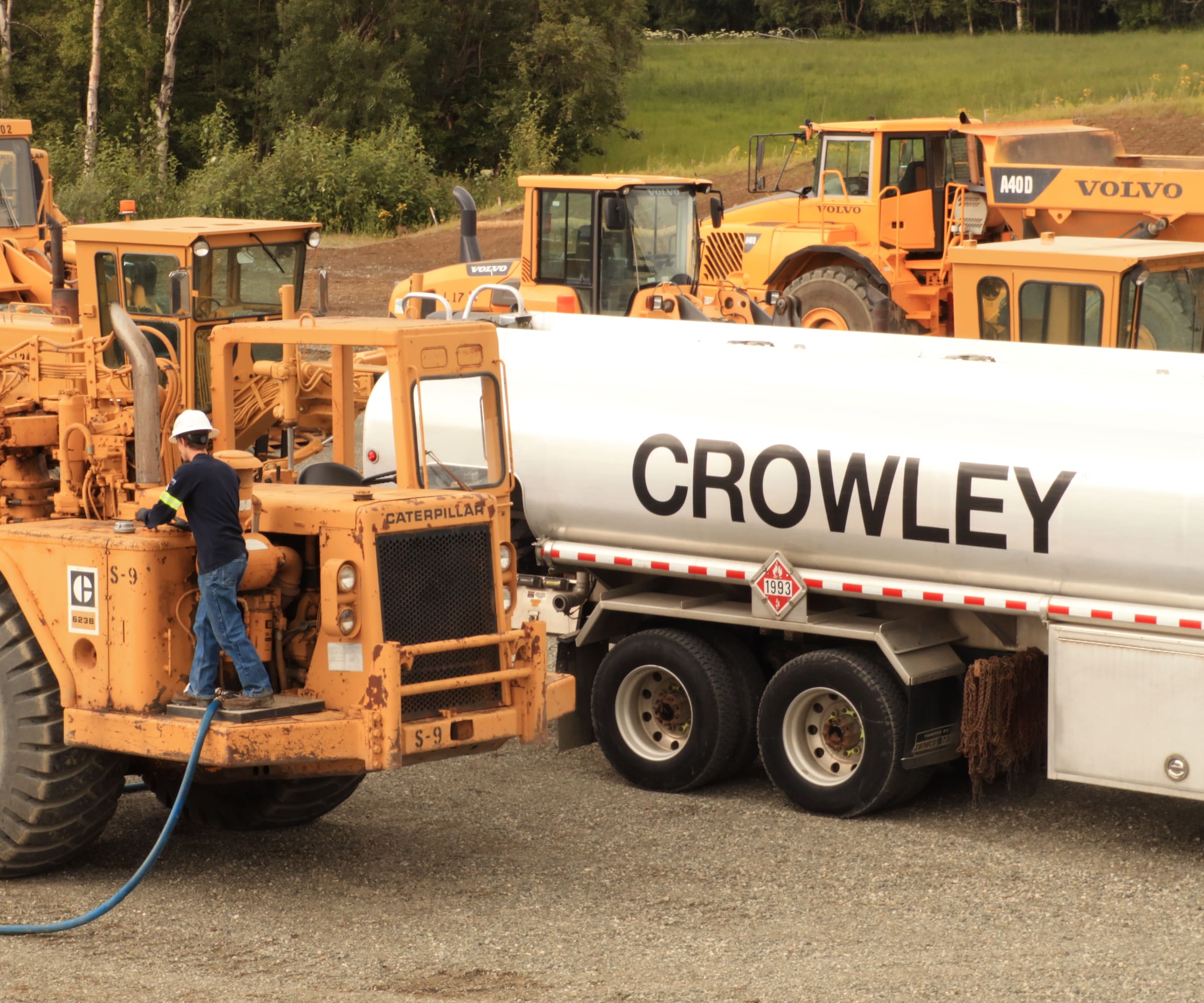 Crowley Fuels Alaska
Transportation, Construction, and Marine Fuels from Crowley
With thousands of miles of coastline and rivers, travel by water is a way of life – as well as a necessity – for many Alaskans. From small fishing skiffs to ocean-going ferries, from Southeast Alaska to the Arctic, Crowley's marine fuel terminals throughout the state provide quality fuels that Alaska mariners can depend on.
Offshore fueling services
In addition to our extensive facilities throughout the state, we are actively engaged in supporting Alaska's commercial fishing industry with offshore fueling services, notably in the Bristol Bay region. We can also provide offshore fueling for exploration and other commercial vessels anywhere our fleet transits. 
Specialized fleet
Our fleet of marine vessels is specially designed to face the unique challenges of Alaska, such as uncharted locations, shallow river navigation and limited infrastructure. Our shallow draft tugs and combination fuel and deck cargo barges – combined with the skill and local expertise of our experienced mariners – allow us to reach otherwise inaccessible locations to serve the fuel needs of those in Alaska's most remote areas.