Tropical Storm Cristobal – Update 1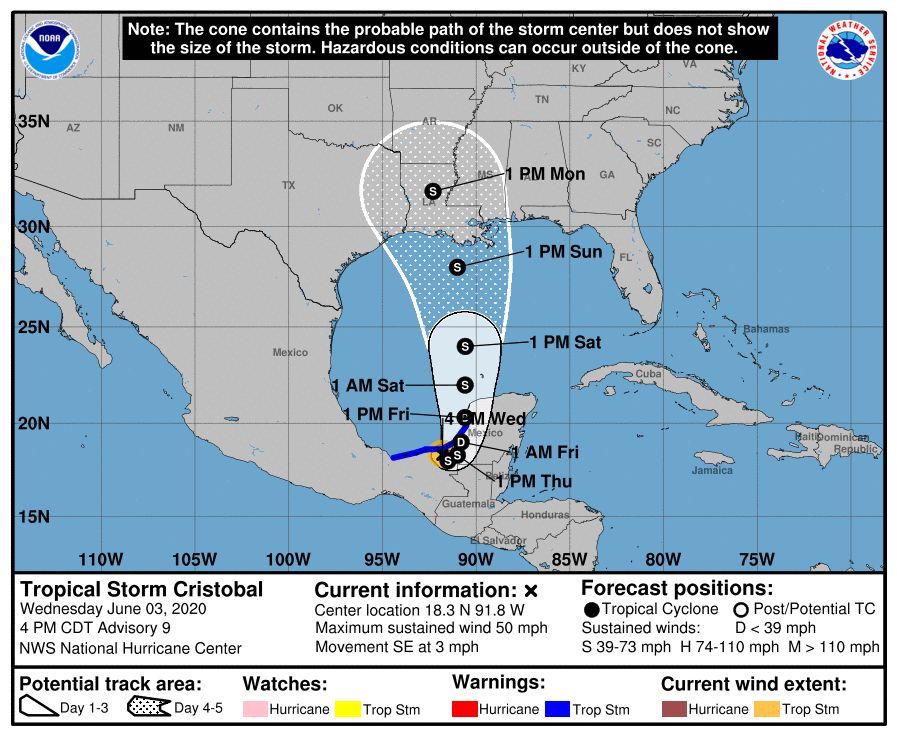 Safety is Crowley's No.1 core value. As such, we are taking all appropriate steps to ensure safety of personnel, including our mariners, vessels and your cargo, as we actively watch Tropical Storm Cristobal as it advances to the Gulf of Mexico. At this time, there are no immediate delays to cargo sailing or delivery, and our shoreside operations are not being affected.
The storm is currently on land, but is forecast to re-emerge over the southern Gulf on Friday and move northward. While it is too soon to determine the exact location and timing and impact of the storm's movements, as it becomes further defined, we will provide appropriate updates on its impact, if any, on your supply chain.
We will continue to coordinate with our vessels to keep them clear of the storm, and with our shoreside personnel to make  appropriate preparations at our facilities in order to protect people, equipment and cargo.
For the latest information on our sailing schedule, please visit our route finder.
If you have any questions, please contact our Customer Care Department at 1-800-Crowley (1-800-276-9539).